Auto update is a convenient feature for android device when you want all of your apps to be right up to date, all the time, without having to lift a finger on you for updating. But there might be occasions when you want to stop some of the apps or all of your apps from upgrading themselves without your permission. As you continue with this write up, you will learn how to stop specific Android apps from auto update. You can as well fully disable the feature on the latest version of Android.
Auto-updating apps on Android can be a real annoyance. Apps can push out updates at any time, and if they are big content patches, it can mean bad news for those on sensitive data plans. This simply means that, auto update can some time waste your data when you are not have much, ie when you are having less data on your plan.
This auto-update setting is enabled by default to ensure that you are getting latest updates of every app installed on your device.
New update for apps always comes with some new features and bug fixes from developers to ensure that their apps are working flawlessly on compatible devices.
Therefore, downloading and installing available updates for installed Android apps are enabled by default in Play Store.
How to Stop Android Apps from Auto Update
Here on this article we are going to share with you how to disable Android apps from auto update either on specific app or on all apps on your devices.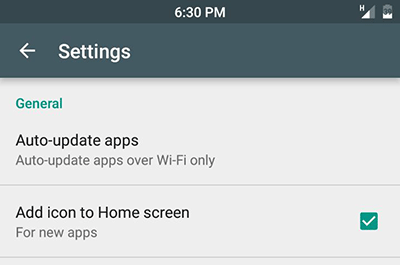 So sit right as you will these two ways with ease, they are not hard. They will not harm your smatphone in any way.
How to Stop Specific Android Apps from Auto Update
Though you may want to stop only one app from auto downloading and installing from your phone? Perhaps you are fine with certain important and critical apps updating themselves when they need to.
Meanwhile you are not so keen on games or entertainment apps updating while you are trying to do business-crucial activities.
Thankfully, you can stop auto updates on individual apps and allow other apps to auto update when they want to, in other to have the latest version of these apps.
1: ===>To turn off a single app from auto-updating, first go to the Google Play store. Press the three bars at the top left, and then select "My Apps & Games."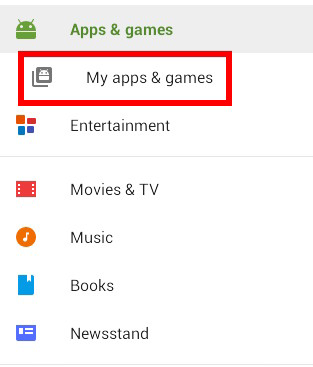 2: ===> You will be taken to a list of your apps.
3: ===> Find the app that you want to stop the auto-updates. In this example I shall be stopping Google Chrome from automatically updating itself.
4: ===> So tap that app on the list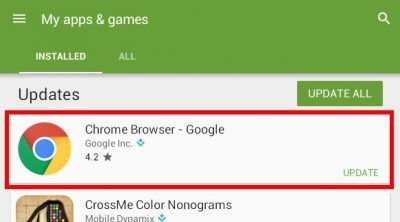 5: ===> This will bring you to the apps' store page. Then here, press the three dots at the top right of the app's page and mark the box that says "Auto-Update."
How to Stop all Android Apps from Auto Update on your Smatphonee
If you diligently followed the above illustration, you will find it so easier to do, that is for single app out of different apps on your phone. Here, we shall be dialogue on how to disable all Android apps from Auto Update on your smartphone.
Pay more attention as we are heading to the whole process of stop all Android apps from Auto Update, thereby prevention your data from waste, from not letting go of some of the features you have enjoyed on the apps before auto update.
If you want to completely turn off auto update for all installed apps on your Android phone then simple open Play Store app and tap on menu icon.
1: ===> Select Settings option from the menu and then tap 'Auto-update apps' option.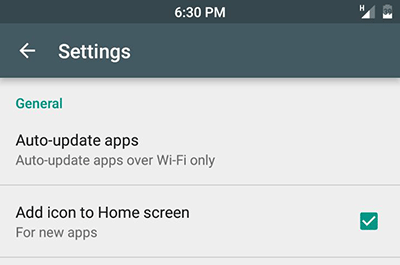 2: ===> In the pop up select 'Do not auto-update apps' options and that is it.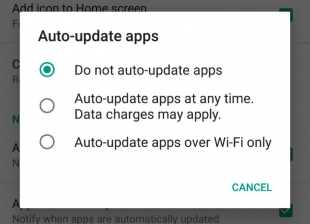 3: ===> Now apps will no longer update automatically until you want them to update manually.
Finally on Android apps from Auto Update
With these methods, you can permanently stop updates for any Android app on your device or specific app on your smartphone.
Apart from these methods, is there any other way that you know of to stop updates to any particular app on Android? Do let me know in the comments section below.
Related article
How To Turn Off Facebook Notifications On Your Devices
How To Install Substratum Themes On Android Oreo Without Root
How To Hide Apps Running In The Background Notification In Android Oreo