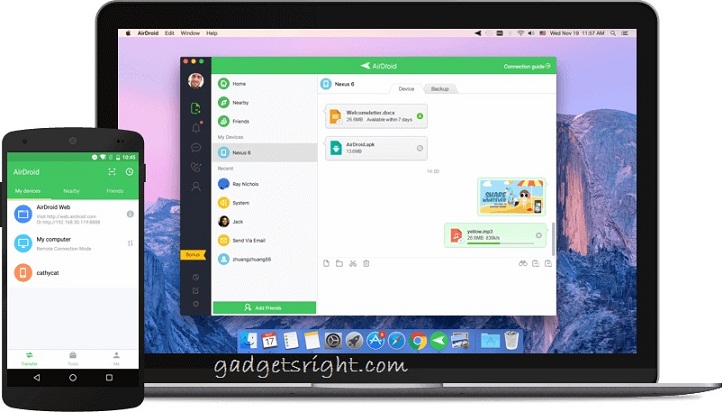 Airdroid is a unique and useful Android application that lets you transfer files, send SMS messages and control your phone through your PC.
It is available within the Google Play store and the iOS App Store and provides a useful alternative if you need to grab a file but don't have a USB cable at hand.
While Windows has a full rich client that allows easy access to the features, those of us on Linux have to use the web-based interface, but this doesn't make the application (Airdroid) any less useful.
We often need to transfer large amount data in the form of mp3 Songs, Video Songs, Movies and most importantly, large Games between android phones/tablets and Linux machine. Transferring via USB cable takes time, so let's do it with Airdroid easily and quickly.
Airdroid is an android application that can transfer large files between any computer and Android device over wifi. Yes, wifi. Its faster than USB Cable.
Requirements to Transfer Data Between Linux and Android via Airdroid
To transfer files between your Linux machine and Android, all you need is a browser on your Linux machine and Airdroid application installed on your android phone and tablet. Now that you have the requirement at hand, let go for the steps in details.
Step 1 ====> First, you will need to open Play Store and search for the Airdroid app. Once found, you can download and install as normal.
Step 2 ====> Open the app, and after the short introduction, you will be presented with the following screen. The free version is ad-supported.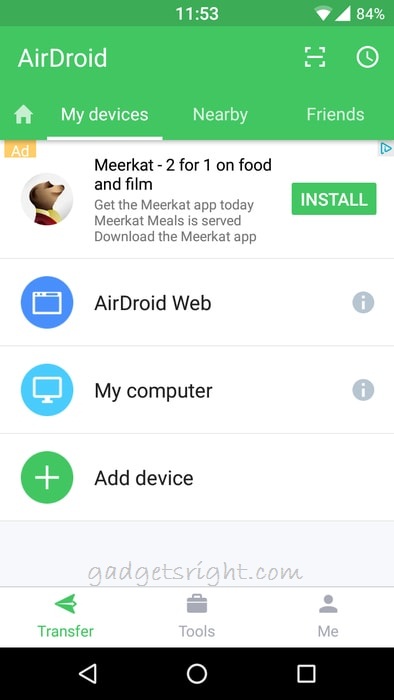 Step 3 ====> Tap on AirDroid Web to set up the connection between your Linux computer and the Android phone. You will see two options:
(a) You can either use the web client
(b) Navigate locally to the IP address given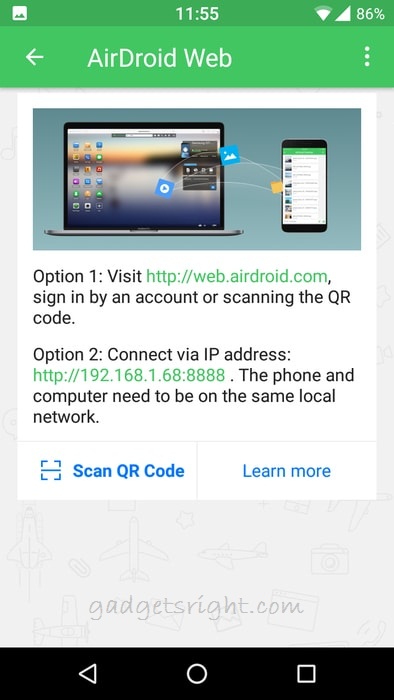 If you take the latter option, then your PC and phone need to be on the same network; you can not mix WIFI with cellular and vice versa
Step 4 ====> Whichever option you go for, you will need to verify your handset. The web interface needs you to scan a QR code on the screen, whereas the IP address option needs manual verification on the handset. Once you have done this, you will have the following screen. You can see an arrangement of icons that let you interact with your device. On the right side, you can see your device details.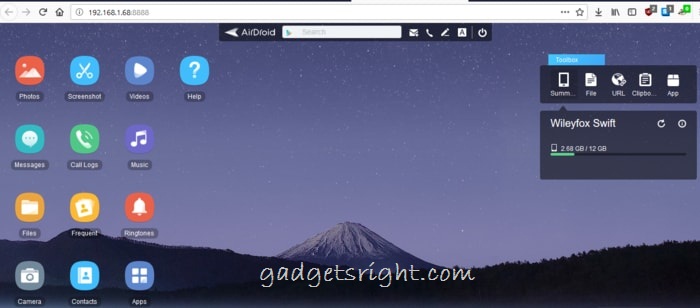 Step 5 ====> Click on the icon called Photos. Airdroid will connect and bring up a GUI window with the images on your device. Once you have selected the images, click Download, and Airdroid will zip them and offer this format to save.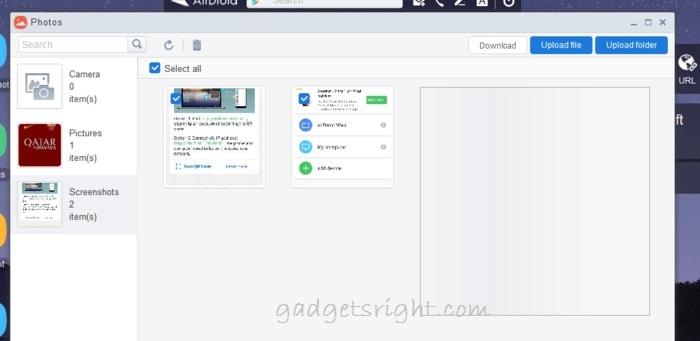 Step 6 ====> Other functions are available like Files, which gives you a file manager, again allowing you to download or upload images, documents or anything you like to your device.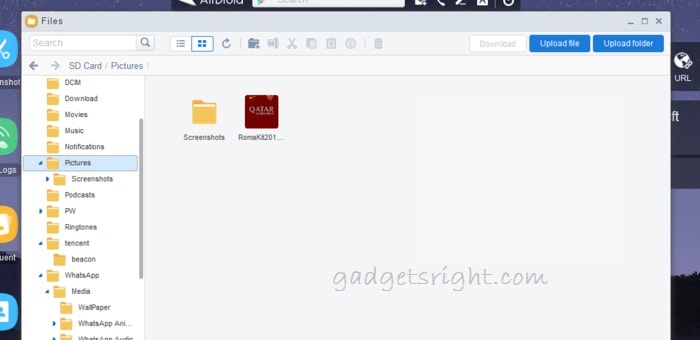 Step 7 ====> Clicking App will bring up a window that allows you to install APK files directly onto the device. This is useful for countries where the Google Play store is not available or if you simply want to experiment with APK files that are outside of this ecosystem.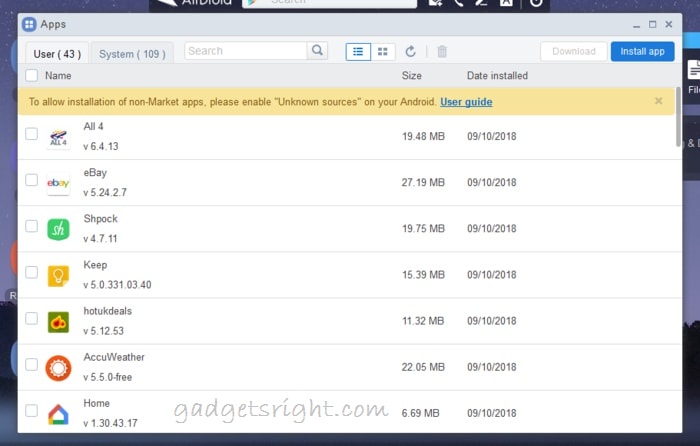 NOTE: Note that you will need to allow "Unknown Sources' within the Settings first.
Step 8 ====> Airdroid also lets you call someone from your desktop. Click the small phone icon at the top menu bar, and it will open a dial-pad.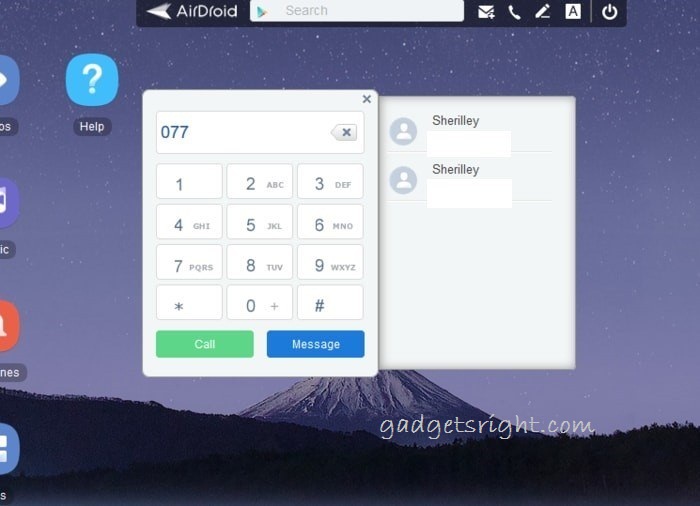 As you start to type numbers, Airdroid will run through your contacts and let you pick whichever person you want to call.
Best Xender Alternatives To Transfer Files On Any Platform
Coto Movies: Download CotoMovies for Android
How to Hard Reset Samsung Galaxy S8
How to Factory Reset Tecno Spark 2 Pro KA7
Infinix Hot 5: How to Hard Reset Infinix Note 5
How to Manually Carryout System Update on Android Phones