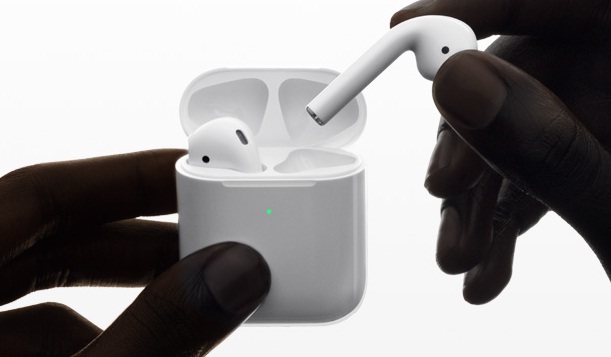 Released in December 2016 by Apple, AirPods are wireless versions of the Apple earbuds that come in the box with iPhones. Unlike other wireless earbuds at the time, the AirPods have no wires between them. The AirPods come with a carrying case, which also has a battery to charge them on the go. Without the case, AirPods can last for about 5 hours on a charge. The case can hold up to 24 hours of battery life.
In 2019, a second generation of AirPods were released, adding additional Bluetooth range, and Qi-based wireless charging. AirPods are intended to be used with iOS and macOS devices. However, they can connect to any Bluetooth enabled device.
AirPods are Apple's most popular accessory product, with 35 million units sold in 2018 alone. In addition to playing audio, AirPods feature a built-in microphone that filters out background noise, which allows taking phone calls and talking to Apple's digital assistant, Siri.
Additionally, built-in accelerometers and optical sensors mean that AirPods can detect taps (e.g. double-tap to pause audio) and in-ear placement, which enables automatic pausing when they are taken out of the ears.
How AirPods Are Different Than Earbuds
Since the very first iPhone was released in 2007, Apple has included a simple pair of wired earbuds in the box. If you  have owned at least one iPhone or iPad, you have probably used them. Both earbuds are wired together into a Y-connection to an audio connector that plugs into your phone.
Starting with the iPhone 7, Apple discontinued the traditional headphone jack, and wired earbuds came with a Lightning port connector. All wired earbuds also have a media controller built into the wire, which you can use to play, pause, skip tracks, and adjust volume.
AirPods are different. Completely wireless devices, they have no wires at all and are not connected to one another. Instead, both earpieces have separate Bluetooth radios and pair with your phone or other device via Bluetooth. Not only does this mean you don't need to deal with a tangle of wires, but if you have an iPhone 7 or later, you can simultaneously use AirPods while charging your phone via the Lightning port.
Best Apple AirPod Features You Might Not Know
You might wonder what feature will you benefits from Airpods, many re the features of AirPods.
Change The Name Of Your AirPods:  You can name your AirPods anything you want. While this is kind of pointless if you only have one pair, it is helpful if you have more than one pair, so you can distinguish between the two or if you live in a household where everyone has their own pair.
To change the name of your AirPods on the iPhone
====> Go to Settings
====> Bluetooth and then tap your AirPods from the list of devices.
====> On the next screen type in any name you want.
Pair AirPods With Android Phones: While the big wireless feature of the AirPods is Apple's new Apple H1 chip, which is how it connects to iOS devices, the AirPods also have your standard Bluetooth technology. This means that they can connect to any device that supports Bluetooth audio technology like the Android phones and Windows PCs.  To do this:
====> Open the charging case
====>Now press and hold the button until the indicator light blinks white.
====>Now on your Android device, go into Bluetooth settings
====>Tell it to connect to the AirPods via Bluetooth.
AirPod Voice Commands You Need To Know: The latest generation AirPods lets you interact with them using a ton of voice commands. This is thanks to its Hey Siri support. Here are some of our favorite voice commands. To use them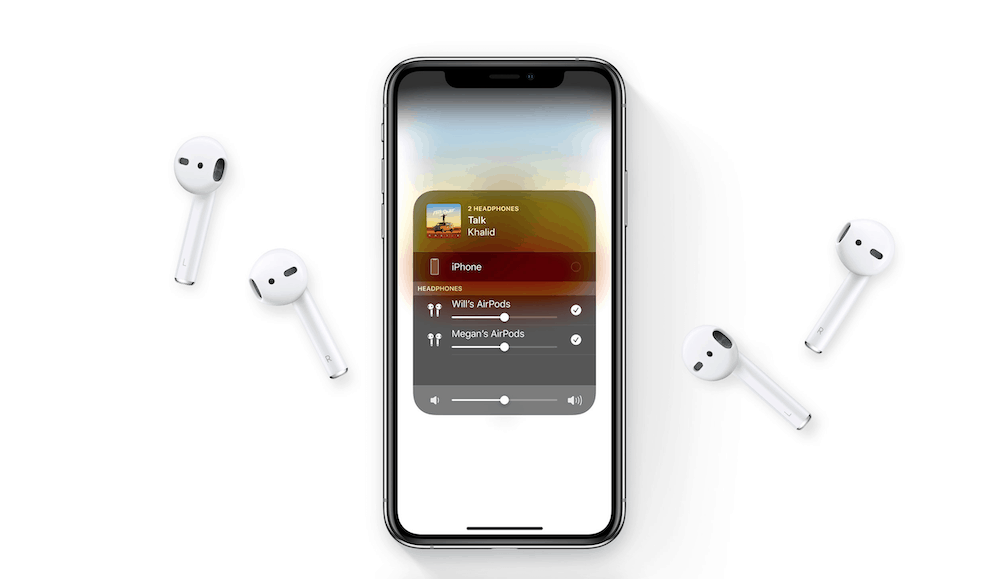 ====> Simply say, Hey Siri…
====>Then follow with any of the following commands:
Skip this song.
How is the battery on my AirPods?
Turn down (or up) the volume.
Play my Party playlist.
Raise the volume 25 percent.
Call [name of contact].
Pause music.
Play country music.
Assign The Mic To A Specific AirPod: Each AirPod has a built-in mic and the devices are smart enough to know which mic to enable if you only put one AirPod in your ear. However, if you want to disable this feature for some reason
====> Go to Settings
====> Bluetooth
====> Now tap your AirPods from the list of devices to find the option to set only a specific AirPod as your mic.
A reason you might want to choose to only allow one AirPod (either your left or your right) to be your mic could be for privacy issues. For example, if you only have your left AirPod set to be your mic, then you can be assured if you remove your left AirPod from your ear, no one will hear what you are saying even if you leave the right AirPod in.
Change The Double Tap Settings: The AirPods also have features that let you tap them to activate other actions. But you can change the action a double tap initiates. On the iPhone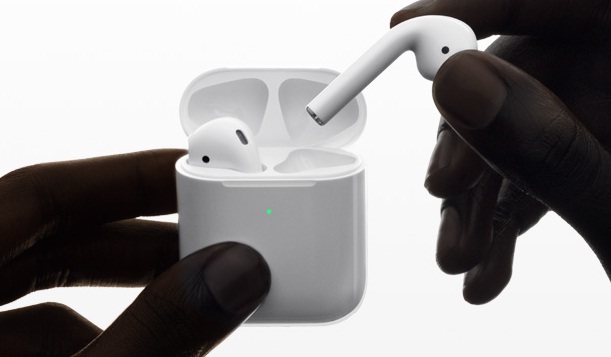 ====> Go to Settings
====> Bluetooth
====> Then tap your AirPods from the list of devices.
====> Now tap the double tap setting for both the Left and the Right AirPods
====> Select your chosen actions.
Your options include double-tapping an AirPod to:
Skip to the previous track
Activate Siri
Skip to the next track
Play/pause audio
You can also disable double-tap so it doesn't do anything
And remember, you can set double-tap settings to be different for the Left and Right AirPods.
Disable Automatic Ear Detection: AirPods are smart enough to know when they are in your ears and turn on. Automatic ear detection, when enabled, allows your iPhone to know when you have taken your AirPods out of your ears and thus pauses the music you were listening to. However, you can disable this feature by:
====> Going to Settings
====> Bluetooth
====> Then tap your AirPods from the list of devices.
====> Now set automatic ear detection to Off.
How Do AirPods Work
Start by connecting your AirPods to your iPhone, iPad, or other device and make sure the volume level is right for you.
Because of the shape of the AirPods, they are designed expressly for the left and right ear. If you need help figuring out which is which, there is a small L and R printed on the stem of each earbud. Insert them in your ears and point the stem straight down so it naturally fits in the notch in your ear.
There is no power control on the AirPods. Because they are equipped with accelerometers and optical sensors, they know when they are inserted in your ear and are ready to work as soon as you put them in. Additionally, they will pause audio automatically when you remove them.
How your AirPods work varies depending up which model you own:
Original AirPods: Double-tap either earbud to wake Siri. You control audio via Siri; ask Siri to perform tasks like play, pause, lower volume, go back to the previous song, or skip song as explained above under features.
AirPods 2: double-tap an earbud to skip tracks. To wake Siri, say Hey Siri. You can also change AirPods settings so a double-tap performs other functions.
All AirPod models: You accept and end phone calls by double-tapping an earbud.
Are AirPods Bad For Your Ears?
You might assume, based on these industry moves, that the safety of Bluetooth was established long ago. That assumption is incorrect. Some experts who study wireless technologies have concerns about their health effects.
My concern for AirPods is that their placement in the ear canal exposes tissues in the head to relatively high levels of radio-frequency radiation, says Jerry Phillips, a professor of biochemistry at the University of Colorado at Colorado Springs. He mentions tumors and other conditions associated with abnormal cell functioning as some of the potential risks. These risks are not restricted to AirPods. Existing evidence indicates potential concerns for human health and development from all technologies that operate at radio frequencies, he says.
Brian Fligor, an audiologist who has studied the impact of earbuds on hearing damage, says that people typically listen to their earbuds about 13 decibels higher than the background noise. If you are wearing headphones or earbuds in a school classroom, where the background noise usually runs at about 60 decibels, and you turn your music up to 73 decibels to compensate, that should be fine for most people's ears.
But if you are in a noisy coffee shop, where background noise is usually about 70 decibels, or on an airplane, where the noise typically reaches 80 decibels, things get dicey. When the background noise induces [people] to listen 13 decibels louder than the background and the background is 70 decibels, now we are talking about potential to do damage, he says.
In conclusion, AirPods is somehow risky, if over-used, it can cause issue to our hearing ability.
What Is The Price Of AirPods In Your Country
If you are looking for the best AirPods price, you have come to the right place. AirPods prices vary from one nation to the other. The variation has to do with the currency rate of your country.
It is actually pretty rare to find Apple's wireless earbuds on sale, simply because it is one of the most in-demand items. In fact, it was one of the hottest products last year and sold out on a regular basis.
Also, every time there is a decent AirPods deal, they get snapped up quickly, which is not great news for those of you looking for a big discount. The AirPods' price is undeniably high, but we are in familiar territory here given Apple's reputation for premium items with the cost to match.
As at the time of this article was compiled, here is the list of nations and price tag of AirPods
COUNTRY
PRICE
1
 Malaysia

No tax data

₦56,434

RM649

2
Sweden

25% VAT -25%

₦69,408 ₦55,526

1 795 SEK

3
Singapore

7% GST -7%

₦63,274 ₦59,134

S$238

4
 Finland

24% VAT -24%

₦73,422  ₦59,209

€179

5
Portugal

23% VAT -23%

₦73,422₦59,695

€179

6
Ireland

23% VAT -23%

₦73,422 ₦59,695

€179

7
Norway

25% VAT -25%

₦75,974 ₦60,779

1.790 NOK

8
Denmark

25% VAT -25%

₦75,758 ₦60,606

1.379 DKK

9
Netherlands

21% VAT -21%

₦73,422 ₦60,678

€179

10
Luxembourg

17% VAT -17%

₦70,996 ₦60,678

€173,08

11
Belgium

21% VAT -21%

₦73,422 ₦60,678

€179

12
Hungary

27% VAT -27%

₦75,881 ₦59,746

59 990 Ft

13
Austria

20% VAT -20%

₦73,422 ₦61,186

€179

14
Philippines

No tax data

₦63,000

₱8,990

15
Russia

20% VAT -20%

₦78,469 ₦65,390

13.719 ₽

16
South Korea

10% VAT -10%

₦68,170 ₦61,970

₩219,000

17
Poland

23% VAT -20%

₦77,033 ₦64,508

799 zł

18
United Arab Emirates

5% VAT -4%

₦66,794 ₦64,091

681.50 د.إ

19
Switzerland

Min. CHF300

₦65,909

CHF178.50

20
New Zealand

15% GST

₦63,986

NZ$269

21
Czech Republic

20% VAT -20%

₦79,952 ₦66,625

4 990 Kč

22
Turkey

18% VAT -18%

₦74,459 ₦63,101

₺1.199

23
Thailand

7% VAT -7%

₦80,845 ₦75,557

฿6,900

24
Italy

22% VAT

₦73,422

€179

25
United Kingdom

20% VAT -20%

₦128,059 ₦106,718

£279

26
Australia

10% GST -10%

₦117,410 ₦106,736

A$469

27
Taiwan

5% VAT -5%

₦114,872 ₦109,400

NT$9,900

28
Japan

8% VAT -8%

₦110,052

¥32,800

29
Hong Kong

No tax data

₦110,567

HK$2,399

30
Spain

21% VAT -21%

₦134,950 ₦111,528

€329

31
France

20% VAT -20%

₦134,950 ₦112,460

€329

32
Germany

19% VAT -19%

₦134,950 ₦113,404

€329

33
United States

≈10% Sales tax

₦107,640 ₦117,868

US$299

34
Mexico

16% VAT -9%

₦127,793 ₦117,990

MEX$6,799

35
China

13% VAT

₦120,352

¥2,299

36
Canada

≈15% Sales tax

₦108,893 ₦125,226

C$399

37
Brazil

No tax data

₦141,138

R$1.499
Prices around the world in Nigerian Naira ₦ when you buy AirPods as Nigerian. Basically, the cheapest countries to buy AirPods.
Malaysia (₦56,433.6), Sweden (₦55,526.4), Singapore (₦59,133.6), Finland (₦59,209.2), and Portugal (₦59,695.2). These prices are taken directly from Apple website, or user-submitted for countries without official Apple Online Store.
Editorial Picks
How Do I Cancel My Subscription on itunes, Google Play & Amazon
Lucky Patcher: How To Use It and Its Features
Fortnite: Everything You Need To Know About Online Game
All You Need to Know About KissAnime ru: Is it Safe and Legal
Download Aptoide APK for Android Free
What is Terrarium TV? Here is Everything You Need to Know
How Does Craigslist Works, Illegality And Safe