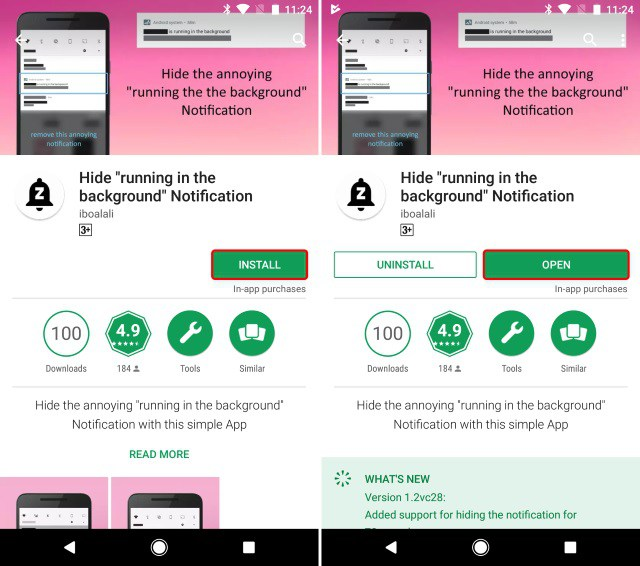 In Android Oreo, notifications which is constantly annoying users is other than the apps running in the background notification. This basically appears whenever certain apps run in the background or overlay on the screen, these include WhatsApp, Facebook Messenger, Gmail among others.
The worst part is that the notification cannot be removed nor can it be disabled, so you have to put up with it taking up screen space in your notifications. Another important thing about this is the live of your battery, these running apps consumed more of your phone power.
The latest Android 8.0 Oreo is equipped with one of the best features and i.e. it will display a persistent notification when apps are active in the background.
If you want to know how to hide apps running in the background notification on Android 8.0 Oreo, this post is for you. This article will help you to get rid of these unwanted background notification on your device.
Why Does This Notification Exist?
In a mean time, before going into how to get rid of it ie (Apps Running in the Background notification), however, we need to talk about why it is running in the first place.
In the previous versions of Android, there was no clearing way of knowing if apps was running in the background of our smatphone, but this doing a bunch of stuff which supposed to be so.
In most cases, these misbehaving apps will do havoc on the battery by keeping the system awake all the time,  these are called "wake locks. That is bad.
With Android Oreo, Google is calling out developers that let their apps do this sort of thing with the new notification. Specifically, if there is any apps running in the background and chewing up battery life, this new notification will tell you. There by allowing you take action on time.
Why  Do We Disable Apps Running In The Background Notification?
It is worth noting, though, stop Apps Running in the Background notification does not solve the issue. Period. There is a reason this notification exists, and getting rid of it will do nothing to solve the underlying issue. You will either need to change a setting within the app or uninstall it altogether.
Steps to hide apps running in background notification
1: ===> Very first thing you need to do is to download the "Hide running in background" app on your widget and then launch it simply. This app is free, you can get it from Google play store for Free.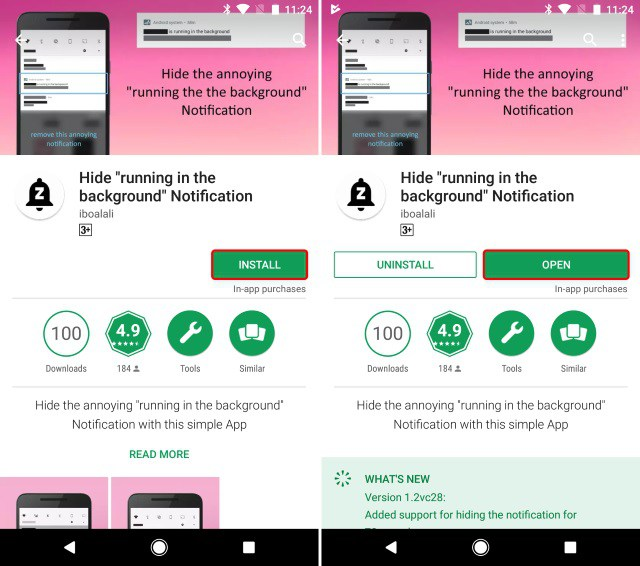 2: ===> When it asks for the permission, click on "OK" to permit the app.
3: ===> You can then toggle the notification access
4: ===> Upon pressing the back button, you can go back to the application.
5: ===> The fact to pay attention to is ensuring that the notification access permission options are set on "Granted"
As you can see, you can just install the app and remove the "running in the background" persistent notification on Android Oreo devices.
While there is a method to hide this notification using Tasker as well, it is quite complicated and time consuming. So, you will be better off installing the app.
Finally on Apps Running in the Background notification
I hope you have followed the guide on how to hide apps running in background notification on Android 8.0 Oreo. If any query please leave a comment below. If this article helped you in dealing with background notification on your Android Oreo, do share with your friends on social media.
Interested articles:
How to Enable Multiple User Accounts on Any Android Device
How To Turn Off Facebook Notifications On Your Devices
How To Install Substratum Themes On Android Oreo Without Root
How To Delete All Facebook Messages In A Single Click