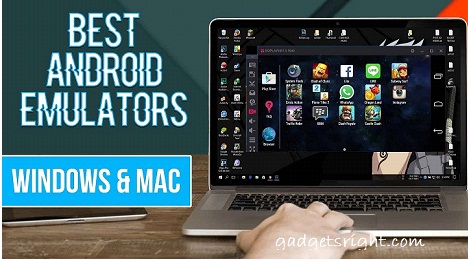 Touchscreens might be convenient to use but there are still plenty of reasons you would need to run Android apps and games on your Mac or PC. Using an Android emulator can be useful for app developers who want to test their applications, and in some cases, Android games can be played with the mouse and keyboard.
Why Do We Need Emulators?
For those who are wondering why do we need Emulators, head below to understand some of the reasons you should use Android Emulators on PC and MAC.
====> Android simulator provides a workaround for people who don't have an Android phone or high-end Android device.
====> App developers use emulators to test their application before shipping it out.
====> You can configure the hardware specifications on emulators depending on your requirements such as You can set up OS version, CPU cores, RAM, SD Card existence, SD Card size, etc.
====> Emulators provide a better gaming experience because of the availability of a mouse and keyboard.
Top Android emulators for PC and Mac
Before we start, keep in mind most of these emulators are not that easy to install and setup. Some technical knowledge is required although most of these emulators do have setup instructions and even video guides to help you get started.
Bluestacks 4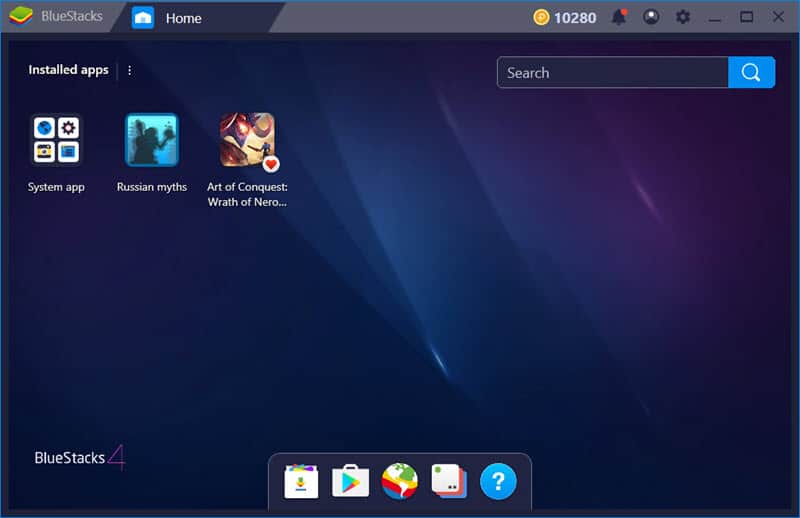 Bluestacks is probably the most well known Android emulator that works on both Windows and Mac OS. It has been around for a while and still receives updates on a regular basis. Bluestacks is aimed towards mobile gamers and the one drawback that seems it hasn't been completely fixed is this particular emulator is somewhat bloated.
Nevertheless, the latest update has brought in some fixes and Bluestacks comes with key-mapping and presets for various games. The bloat a lot of users complain about is mostly because it's one of the most feature-rich emulators but the latest update ensures it can run smoothly even on older rigs. Follow this link to download Bluestacks 4
Remix OS Player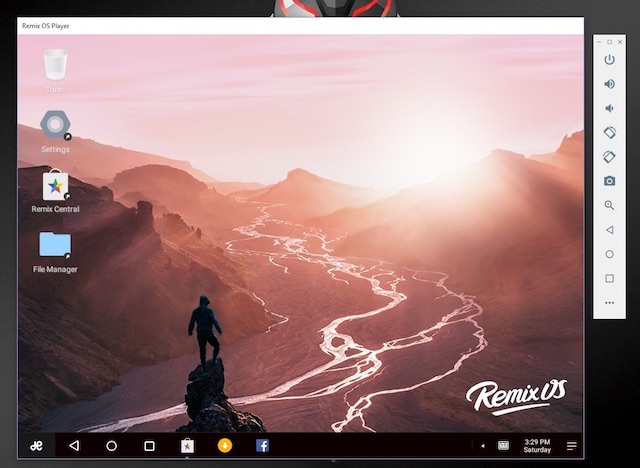 We have covered Remix OS earlier, which is an operating system based on the Android x86 project. Remix OS Player is a free Android emulator for Windows based on Android 6.0 Marshmallow. Before installing Remix OS Player, please note that it doesn't support some AMD chipsets and also requires Virtualisation Technology enabled in your BIOS.
The first time you run Remix OS Player, you should be greeted with a fresh-looking interface, complete with the taskbar on the bottom and a shortcut button to access all the installed apps. The Remix Central app offers you recommendations of trending apps and games you can download. It supports Google Play Store, so you can download apps and games with no extra setup.
The team acknowledges that there's something tremendously gratifying about button mashing while gaming that sometimes you just can't get from a touch screen and so, they have heavily optimized Remix OS Player for gaming. Specifically, you can map keyboard buttons and manage multiple games simultaneously on one screen. There are also a lot of under-the-hood improvements to improve gameplay. If you are a developer, it still has you covered. You can manually set signal strength, network type, location, battery and lots of other things that can help you debug your Android application. Overall, Remix OS Player is a solid Android emulator and perhaps the only emulator that runs Marshmallow, a relatively newer version of Android. Download for free from here.
ARChon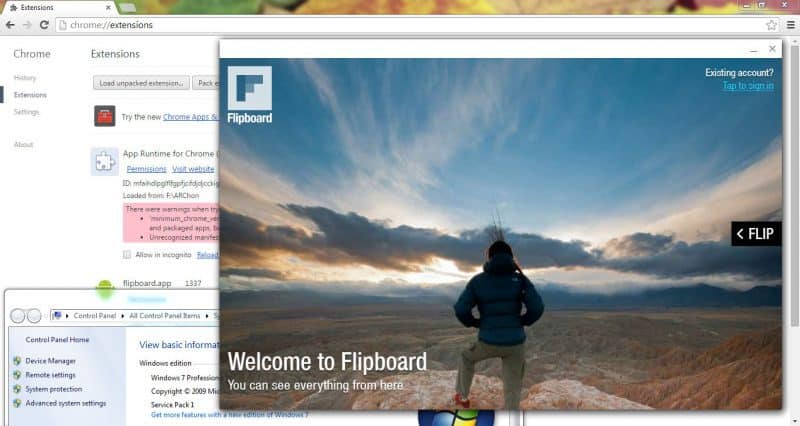 ARChon is a little different than most of our emulators for Mac in that this one is actually a Google Chrome extension. That's right, no installing a program on your machine and wasting precious storage space.
Of course, it is certainly not nearly as seamless as a native program, as it can take a bit of fiddling to get apps and games to work. To use ARChon, once you have it set up in the browser, you'll have to push or drag APKs to load the apps within the browser. It's a nice, free program for those that want to be able to use an Android emulator wherever there is Google Chrome.
Not sure where to find APKs for ARChon? You can find many of them for free over at almost any Android APK repository. Some of our most trusted and favourites are APK Mirror or APK Pure.
Android Studio's Emulator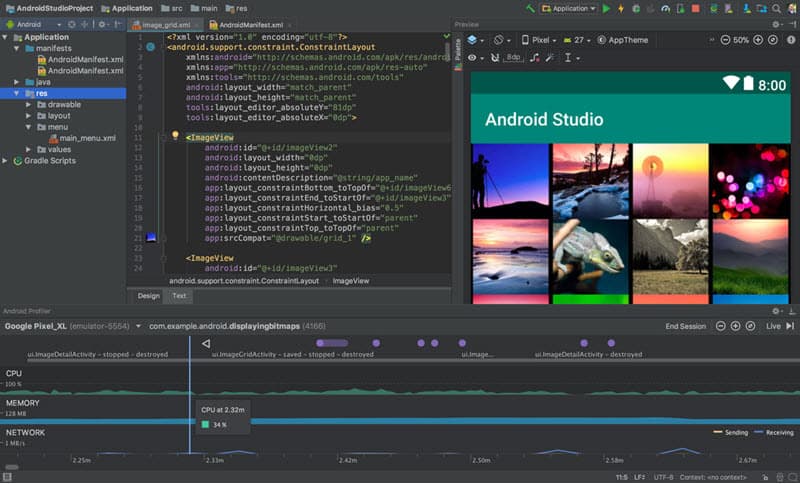 Android Studio is Android's default development console that includes several tools for developers. Among them, there is also an emulator which can be used to test apps and games. It has a rather intricate set up so it's mostly suitable for developers. If you're just a gamer looking for a simple Android emulator your best bet is to check our other picks. Download from here.
Editorial articles:
How To Manage Google Play Store Apps: Download, Update, Uninstall
How to Download and Install Google Play Store APK on Android
How to Update Google Play Services on Android
How to Change Country/Region in Google Play Store
How to Set up Google Play Account on your Android Smartphone
How To Download And Install Google Play Store
VirtualBox
Believe it or not, you can actually use VirtualBox to create your own Android emulator for Mac. Download VirtualBox on your Mac machine, and then set it up with the necessary ISO image from Android-x86.org. You'll be able to create an efficient emulator that allows you to play almost any game or app within Mac.
As an added bonus, VirtualBox gives you a lot of control over how much resources and hardware you devote to it. That allows you to keep your overall machine running smoothly while still running your Android emulator in the background. VirtualBox is free to use; however, it is recommended that you have at least 8GB of RAM on your machine before. Get it from here
MEmu
MEmu is a high-performance Android emulator for Windows that is based on Android Lollipop. Unfortunately, it comes preinstalled with Android Jellybean 4.2 and upgrading to Lollipop requires downloading additional packages. It is compatible with Intel, Nvidia powered Windows PCs and unlike Remix OS Player, it is also compatible with AMD chipsets.
It comes pre-loaded with the Google Play Store, so you can browse and download Android apps and games to your heart's content. Also, MEmu associates itself with APK files on Windows, so you can just open the APK file from anywhere and it would automatically open and run in MEmu. Also, if you happen to discover new cool Android apps, you can have MEmu push the app right away to your phone via the USB cable.
It supports keyboard mapping, so you can assign certain keys to simulate touch in specific areas of the screen. Other than this, it supports full-screen mode, screenshot tool, a handy "kill process" tool, screen record, amongst several other features. Also, it features an interesting "operation record" tool, so you can record certain touch-screen actions and replay it anytime, thus automating tasks on-the-fly.
I really like the flawless pointer and keyboard integration in MEmu. Perhaps my only rant about it is that it ships with a really old version of Android. You can upgrade to Android 5.0 Lollipop, but that is still at least 2-years old. If you can compromise on the amazing features that Android Nougat brings to the table, MEmu is one of the most capable Android emulators I've tried. Download from here
Xamarin
Xamarin is also an Integrated Development Environment like Android Studio. It can be plugged into Microsoft Visual Studio for a complete development environment and just like Android Studio it has a built-in emulator.
As you can see, this one is suitable for developers especially considering the lengthy setup. It's also worth mentioning that it's free for personal use. Download Xamarin
Gennymotion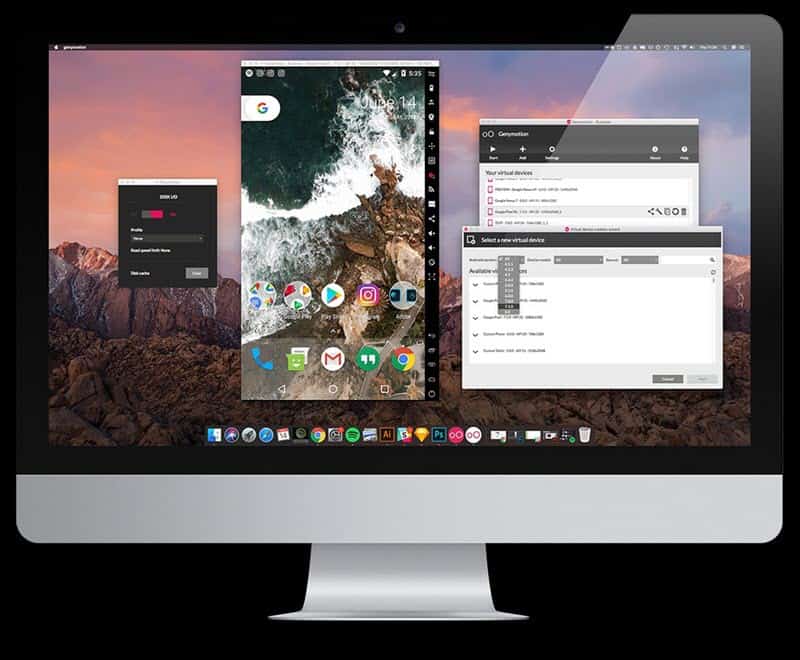 Gennymotion is another Android emulator created for developers as it lets them test their apps on various types of Android devices. It can be set up so that the supported devices run various Android versions and it's also easy to switch between the virtual devices.
This emulator is not suitable for consumer-level use but developers will likely find it useful. It's also free for personal use and it works both on desktop computers and in the cloud. Download it here.
Nox Player
This is another decent alternative for gamers. It comes with the ability to support joysticks and controllers (assuming your Mac supports that). There is zero lag during gameplay or general usage, so you can be assured of smooth performance. Among the list of features here is the ability to keep multiple accounts on Nox, which is handy if you want to use it on the family computer. You will find that the emulator is compatible with pretty much every popular game and app right now
Further, the emulator is compatible with x86 as well as AMD processors, thus bringing a wide range of devices under its compatibility list. Like with KO Player, Nox allows users to record their screen and share it on social media as they please. A gaming-oriented emulator can be very handy for graphics-heavy games as well as strategy games like Clash of Clans and Fortnite (which will reach Android shortly). More importantly, it's light on your computer, helping it run smoothly and devoid of lag. This is also a free offering with no hidden caveats. Download here