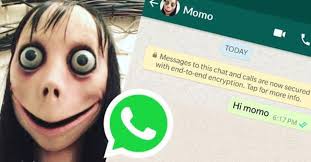 WhatsApp is a popular messaging app that is adopted by millions of users globally. WhatsApp is a means of sending information among users across the globe. Due to certain information moving around about momo, parents or guardians are now focusing on how to block momo WhatsApp number from their children phone contacts.
Meanwhile, before we write step by step guide to block momo WhatsApp number from child phone contacts. We need to put before you our reader what momo is about.
Whats is Momo?
A creepy photo of a female sculpture with long black hair, bulging eyes, and a grin that stretches across her face has ricocheted around the internet for the past few years. But the character, named Momo, has recently begun to infiltrate YouTube videos meant for kids and has apparently been promoting suicide and other dangerous activities.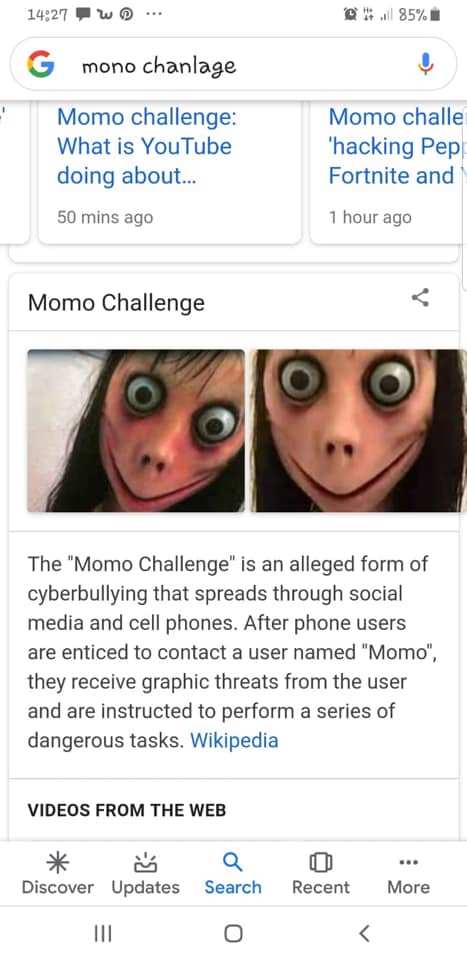 According to numerous reports, children have been watching Peppa Pig and Fortnite videos that then feature Momo instructing viewers to self-harm or perform other dangerous stunts.
The Manchester Evening News reported that a primary school in the U.K. sent out a warning to parents saying, "These video clips are appearing on many social media sites and YouTube (including Kids YouTube).
One of the videos starts innocently, as the start of a Peppa Pig episode for example, but quickly turn into an altered version with violence and offensive language. … Examples we have noticed in school include asking the children to turn the gas on or to find and take tablets."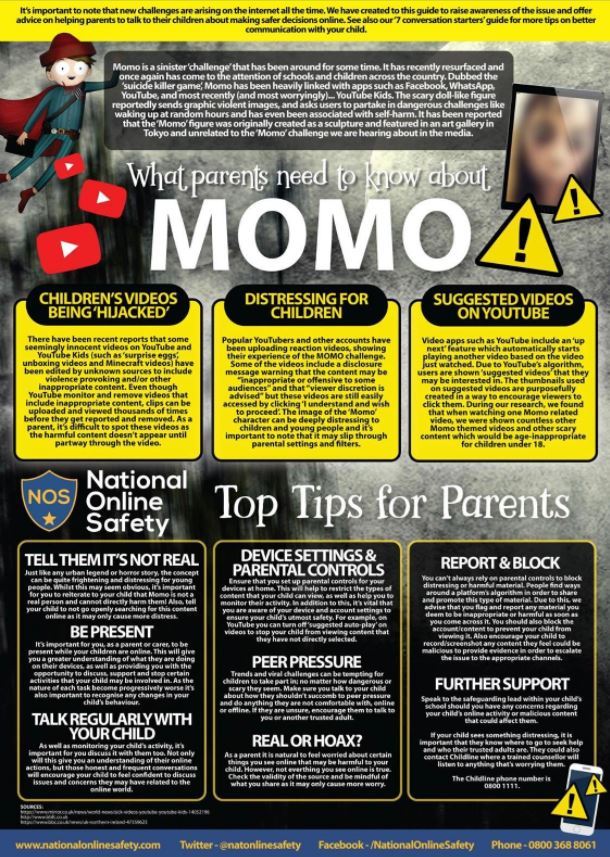 These and other criminal activities are been shared on social media asking the young ones to carry out evil rime which is scary. Therefore, this act prompts many parents to block momo WhatsApp number from their children phone number.
How to Block Momo WhatsApp number From Your Child Phone
Now that you know what is momo? It is now the right time to guide you through the process which you can follow to block momo WhatsApp number From Your Child Phone.
Blocking a WhatsApp contact is easy, and is the fastest way to shut out a stranger from your child's phone. There are two main ways to do it.
Block The chat person
To block the person you are chatting with, here are the steps to follow:
Step 1 ====> Click on a chat with the person you want to block
Step 2 ====> Then tap on their name at the top.
Step 3 ====> Now scroll down to the bottom of their page and hit Block Contact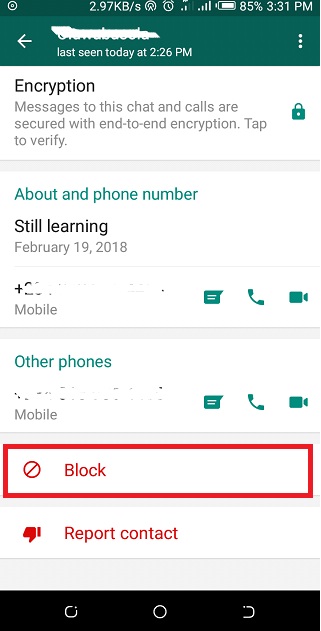 With these steps, you can block anyone from your child phone contact list. As soon as you tap the block button, that fellow will not be able to send a message to that contact any longer.
Block Contact From the Settings Tab
Alternatively,  you can block momo WhatsApp number from your child phone Contacts through the settings tab as explained below.
Step 1 ====> Click on the Settings tab
Step 2 ====> Now go into Account, then Privacy.
Step 3 ====> Next, tap on Blocked to see your blocked contacts
Step 4 ====> Hit Add New to enter to block someone.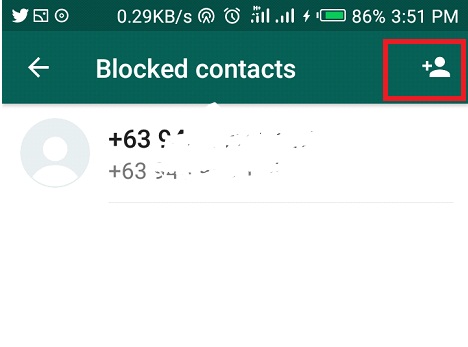 Can you block ALL texts from strangers?
Sadly, WhatsApp doesn't have a setting that lets you block all texts from strangers. That means you will have to manually block individuals messaging your children on a case-by-case basis. However, this may be a good time to consider having your child use a different message system.
Anyone with an iPhone can activate a feature that splits messages from people who are not your contacts into a separate list.
This makes it easy for parents to make sure outsiders are not texting your child. It also turns off notifications for iMessages from people who are not in your contacts. To do this:
Step 1 ====> go to Settings
Step 2 ====> Messages
Step 3 ====> Then turn Filter Unknown Senders on.
Conclusion
In conclusion, either momo or not. Parents may decide to block certain numbers from messaging their children. This article compiled different ways for parents and guardians to block momo WhatsApp number from their children phone contacts.