We have a series of messaging Apps working perfectly well these days, among which are the Facebook messenger, hangout, Badoo, WhatsApp and many more. WhatsApp is one of the most popular, if not the most popular messaging apps. Been blocked on WhatsApp will make you lost access to friends messages, though there is no clear feature on WhatsApp that will notify you when you are blocked by someone.
WhatsApp has rolled out a series of feature that makes it trend well among other messaging apps, yet, been blocked on WhatsApp, you will not get any info about it.
If you have been looking forward to knowing if you have been blocked on WhatsApp by your friends, then you are lucky as you landed yourself on the right place to learn the tips to identify your WhatsApp status with your contact list.
How to Know if You Have Been Blocked on WhatsApp
If you are in a situation where you feel that you have been blocked by someone but you are not really sure, check through the following steps.
Step 1 ====> Call the contact: The first method on the list is putting calls through the contact. What we are saying here is that, try to call the contact via audio call using your WhatsApp, if the call is not going through, then this a sign that you have been blocked from reaching that fellow.
Step 2 ====> Send Messages: Another means of checking your status with friends base on blocked contact is through sending messages. On a normal condition, if you send messages to friends on your WhatsApp contact. There should be double marks proving that you are not blocked, if you notice only one mark, then you are blocked on WhatsApp contact of such friend.
Step 3 ====> Profile Picture: This method or step is similar to that of the previous one, but with a higher degree of reliability. This is more reliable since people are far more inclined to want to show their profile picture and less likely to show their "Last Seen" status.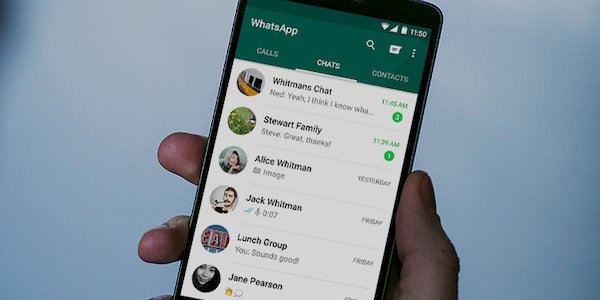 Note that a low percentage of individuals might have no contact picture. To utilize this method, open a profile of the suspected blocking contact and check their profile picture.
If you cannot see a picture, that is likely because this individual has blocked you. When you block a contact, they can no longer view your profile picture.
Step 4 ====> Create a WhatsApp group with the contact: I want you to know that each of the above steps could be as the result of poor or bad network. It is not proven as the through ways of been blocked on WhatsApp. Now try to make a group with the contact you suspected has blocked you, if you get this message (you are not authorized to add this contact), then you have been blocked by that contact.
WhatsApp Voice Recording Lock: No more Pressing the Mic Button
WhatsApp is Rolling Out Group Call Shortcut to Android
Finally
If you noticed any of the points mentoned above, it a sign that you have beeen blocked on WhatsApp by such individual.