BlueStacks was founded in 2009 to push the boundaries of mobile gaming. Today more than 210 million people around the world use the App Player product to play mobile games on their PCs and Macs using patented Layercake technology.
BlueStacks is an American technology company that produces the BlueStack App Player and other cloud-based cross-platform products. The BlueStacks App Player is designed to enable Android applications to run on PCs running Microsoft Windows and Apple's macOS.
The company was founded in 2009 by Jay Vaishnav, Suman Saraf, and Rosen Sharma, former CTO at McAfee and a board member of Cloud.com.
May 25, 2011, at the Citrix Synergy conference in San Francisco. Citrix CEO Mark Templeton demonstrated an early version of BlueStacks onstage and announced that the companies had formed a partnership. The public alpha version of App Player was launched on October 11, 2011. App Player exited beta on June 7, 2014.
What if you need an Android platform but do not want to invest in a mobile device? The chances are you have to have an Android device to access the world famous Google's operating system, isn't it? Well, not really.
The good news is that the mentioned questions can be answered with a single program that has been around since 2011. It is where you can taste the goodness of Android on PC desktop. Let me give you good news with a question; have you ever heard of Bluestacks?
Is BlueStacks Legal?
This is a question that demand answer on Bluestacks. It is a legitimate question, especially if you were to look into most Nintendo or Gameboy emulators.
Although you might be tempted to put BlueStacks in the same pot as Nintendo/Gameboy/Gamecube emulators, you should not do this. Nintendo emulators are illegal because they include software copies of physical games inside the system hardware ROM in order to work. This is a classic example of piracy.
However, Bluestacks has a different environment to work with. As you might now, Android is completely open source. Even though Google apps are Google's own property, BlueStacks doesn't violate any policies.
The platform comes prebundled with Google Play Store (this is part of an agreement between the two parties) and you the Play Store will treat your BlueStack platform as any other Android device. No discrimination whatsoever.
So to conclude this chapter, BlueStacks is completely legal as it runs an open-source OS and has the necessary permissions to include & support the Google Play store.
Is Bluestacks App Player a Safe App / Bluestacks.com a Safe Site?
Yes, Bluestacks is 100% safe. I have been using the Bluestack App Player the past few years. Sometimes, few Antivirus software on Windows PCs detect Bluestack Android Emulator as malware but it is not true at all. Sometimes Antivirus can be absolutely wrong. You can use the Bluestacks App Player with confidence.
If your Antivirus keeps on showing a warning about Bluestacks virtual Android emulator then you must add this to trusted programs in your Antivirus.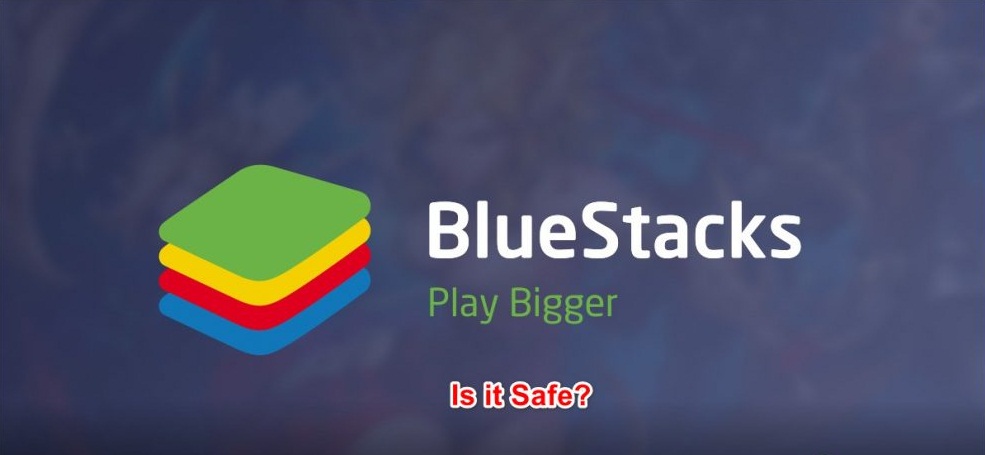 We have tested Bluestacks Installer file with many latest Antivirus programs and you can see the results for yourself.
AV Test Name                                   Result
McAfee                                              Passed
Norton Antivirus                                Passed
Dragon                                               Passed
Panda                                                Clean
Kaspersky                                          Passed
Avira                                                   Passed
Perhaps the main reason users are suspecting that this Android emulation software is not safe is the fact that some 3rd party security applications like Avast might detect the main BlueStacks executable as a threat.
But as it turns out, the vast majority of these reports turned out to be false-positives. And even in those cases where the executable was actually infected, no evidence was found that file was already infected when Bluestacks was installed.
It is true that the BlueStacks installer asks you to disable your AV protection while installing the application on your system, but this only to ensure that you don't have an over-protective security suite that will prevent the BlueStacks installation from completing successfully.
Does Bluestacks Cause Any Other Problems?
To be honest with you, Yes, It creates a few problems which are actually related to performance. This is nothing serious. It happens whenever we use high-end software which requires a lot of Computer hardware resources like Graphics Memory, RAM, high Processing power, etc.,
Another popular reason why people are wondering whether BlueStacks is safe is performance issues. The uncertainty comes from the fact that even with medium-spec computers, some users are still reporting that Bluestacks is crashing quite regularly and eating away quite a lot of system resources.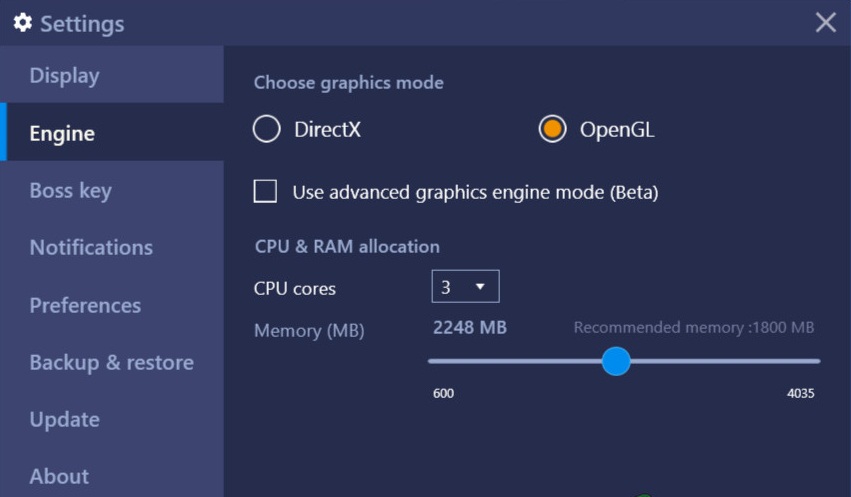 Because BlueStacks has such a high CPU & RAM usage, some people are suspecting that the software might be used for crypto-mining or other similar practices without the user's concern. Fortunately, we found no evidence of this activity.
If you are using Windows 10 OS then sometime Bluestacks will crash or slow down your Laptop. Fortunately, there is a fix available for this problem.
Furthermore, we looked into various expert opinions on this matter, and it turns out that high CPU & RAM usage is normal when emulating an Android environment is very normal, even on high-end PC configurations. This happens because Android and desktop operating systems such as PC and MAC have a very different architecture, so resource efficiency is not really on the table in this matter.
Something You Should Remember
When you start Bluestacks for the first time, it asks you to sign into your Google account. This is a normal requirement to download apps from the Play Store or use any other Google services. Only sign into your Google account if you own the computer and are the only one using it.
Should someone else start Bluestacks on your computer in your absence, they will have access to all your data stored on the Google servers. They will be able to read your email, see pictures stored on Google Drive and even make purchases from the Play Store.
Why choose Bluestacks?
Choosing Bluestacks is the equivalent of choosing Samsung when you are in the market for a new Android phone. Just as Samsung holds the biggest market share in the smartphone market, Bluestacks is the mainstream option of all Android emulators.
Almost every feature of Bluestacks is designed to accommodate gamers. One of the most popular features that make mobile gaming migrate to this platform is the ability to launch multiple instances of the Bluestack app, this makes it possible to launch multiple games at once (or the same game multiple times). If you use farming practices to level up quickly in your games, multiple instances will help you do this quite easily.
Aside from the fact that it is compatible with both Windows and MAC, it is regularly maintained with updates and bugfixes, so you can expect a seamless experience.
Editorial Picks
How Do I Cancel My Subscription on itunes, Google Play & Amazon
Lucky Patcher: How To Use It and Its Features
Fortnite: Everything You Need To Know About Online Game
All You Need to Know About KissAnime ru: Is it Safe and Legal
Download Aptoide APK for Android Free
What Is Airpods And Its Amazing Features
How to Connect AirPods to Your Devices
Apple Watch series, Its Feature, Benefits & Connection
How to Use BlueStacks to Run Android Apps on PC
BlueStacks App Player is an Android emulator that creates a smartphone like Android interface on Windows computers and Mac's, making it possible to download and run Android apps on your computer from Google Play Store.
Bluestacks is a well-known Android emulator and is used by numerous people from all around the world. The user interface of Bluestacks is quite easy to use and understand.
New users can quickly learn to use it. However, here we are with a guide which lets you know how you can use Bluestacks in much detail.
Step 1 ====> Download BlueStacks app player to your computer
First you need to download the BlueStacks app player to your computer. For this you will be heading to the website of BlueStacks by typing www.bluestacks.com in the browser of your computer.
Step 2 ====> Installing an app
Bluestacks is compatible with 96% of the total apps which are available for Android devices. There are two methods we can use to install the APK of any app on Bluestacks.
Method 1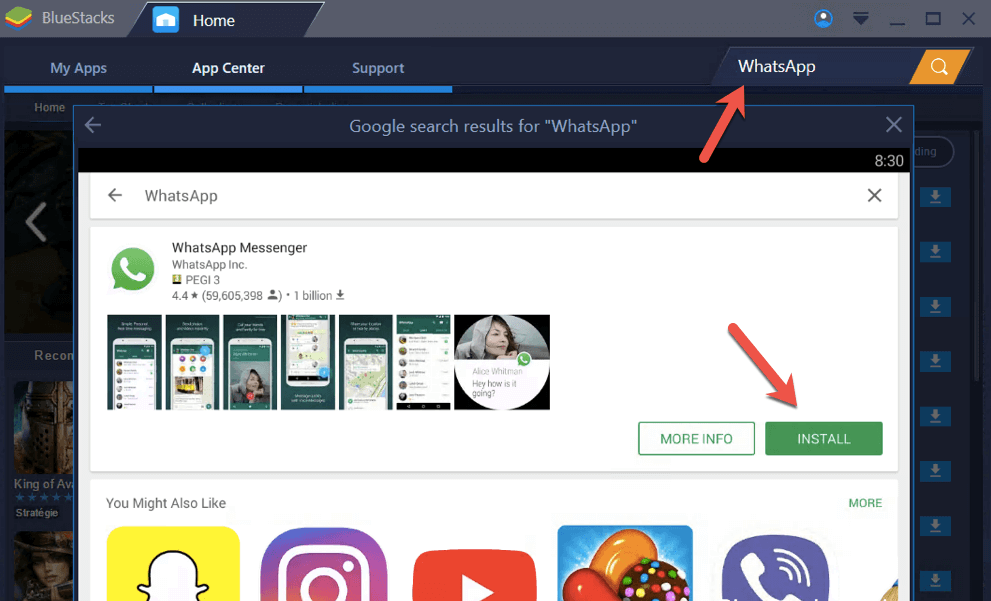 You can use the Google Play Store which is pre-installed on Bluestacks. In the search bar, enter the name of your desired app and click on Install to initiate the installation process.
Method 2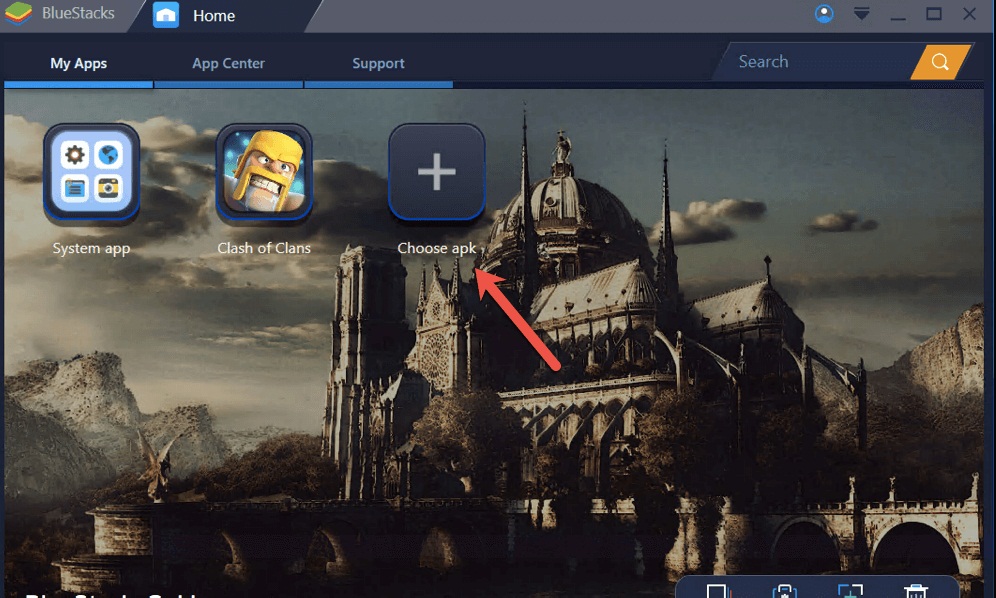 The APK of all the apps available for Android devices is available on their official websites. You can download them on your device and open it using Bluestacks to install them on it.
Step 3 ====> Using any particular app
Once you install an app on Bluestack, its shortcut appears on the Bluestack home screen. An icon is also placed on the menu.
To launch the app, double–click on the shortcut or on the icon. When the app launches, you can use it.
Step 4 ====> Play games
Many people use Android emulators to play games on a bigger screen with external controls. Bluestacks is compatible with most of the games available for Android devices such as Subway Surfers, Clash of Clans, Clash Royale, etc.
Bluestacks also supports external mouse and keyboard support. It also comes with microphone and camera integration which helps gamers while playing their favorite games.
Bluestacks has an integrated Twitch API which allows players to stream their game online very easily.
Step 5 ====> How to uninstall an app
There might be a situation where you might need to uninstall an application may be due to insufficient storage or if the app is useless to you. In such a case, you need to execute certain steps to uninstall an application from Bluestack. In Android devices, you can hold and drag the icon to uninstall it, which is not the case in Bluestacks.
====> Here, you need to launch the Settings app
====> Navigate to Advanced Settings.
====> Then, under Apps, select the app which you wish to uninstall and click on Uninstall to initiate the uninstalling process.
====> Now, click on OK from the dialog box which appears on your screen to confirm that you wish to uninstall that particular app from Bluestack.
Download Bluestacks App Player For Mac
Now the next part comes about how you can download Bluestacks for Mac. MacOS, before downloading the Bluestack on your Apple PC let me tell you about the prerequisite of running Bluestack on your PC hassle freely. The requirements for this are as follows :
====> The MacOs should be higher than 10.12, i.e., Sierra
====> It should have a RAM of 4 GB along with a hard drive space of 4 GB
====> You should be the administrator of your PC
====> Update the graphics drivers and other software from the App Store on your Mac
====> You may also need the latest graphics card for running the applications smoothly
Steps To Downloading Bluestack On Your Mac OS
Step 1 ====> Visit the official website of Bluestack for downloading the latest version of Bluestack for your MacOS
Step 2 ====> After downloading open the setup, double click on the Bluestack icon for installation
Step 3 ====> Click on the Install button
Step 4 ====> In the next window click on Proceed to continue
Step 5 ====> If you get a System Extension Blocked popup after the previous step, then click on Open Security Preferences.
Step 6 ====> Click on Allow in Security & Privacy settings
Now you are all set to enjoy all the Android application on your MacOs.
Conclusion on Bluestack
These were some of the tricks and tips which you can remember while using Bluestacks. If we have missed out on any information which would help people to know how to use Bluestacks, then please let us know about those in the comments section below