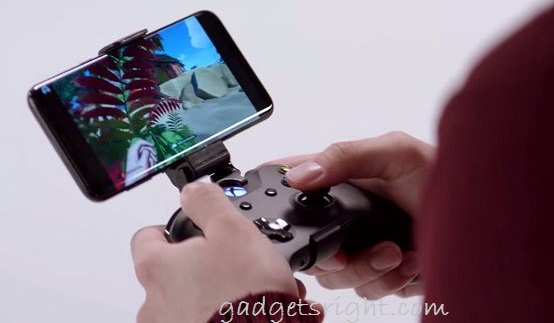 Xbox One is the eighth-generation video game console created by Microsoft in 2013. It gained positive feedback because of its refined controller, multimedia features, and voice-operated navigation system. This offers different gameplay of various genre and supports 4K video playback. However, it does not support all formats and some of the content can be viewed on your monitor. For this reason, you can connect your smartphone to the console and play the content on the device.
Touch controls for mobile games are not always great. Perhaps they are poorly implemented, or maybe your device does not support multi-touch. Instead of getting frustrated about this, why not consider connecting a game controller?
You can connect many types of controllers to Android via USB or Bluetooth, including your Xbox One, PS4 or Nintendo Switch controllers.
 So, what are you waiting for? Scroll down to know how to mirror phone to Xbox one, so that you can fully enjoy your game.
How To Connect Your Phone To An Xbox One
Generally, you will connect a controller using either a USB cable or Bluetooth. You have five general options for connecting a game controller to your Android phone:
====> Xbox One controller
====> Standard USB controller
====> Standard Bluetooth controller
====> PS4 controller
====> Nintendo Switch Joy-Con
Connect Your Phone To An Xbox One
If you want to learn how to connect your phone to an Xbox One, you should know it's super easy, so keep reading to find out the details.
Step 1 ====> Download the Xbox app: The Xbox app for Android supports version 4.1 and higher of the OS, while the iOS app requires version 9.0 or higher. Make sure your phone is up to date and running a supported version before downloading the Xbox app from the Play Store or iTunes.
Download Xbox for Android, Xbox for iOS
Step 2 ====> Launch the app: Once the app is installed launch it and you will be asked to log into your Xbox account (or create it if you don't have one)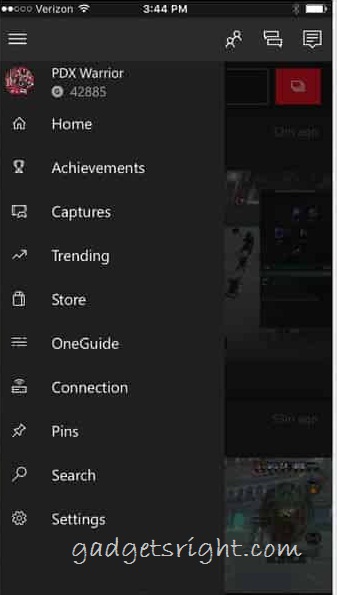 Step 3 ====>Connect to your network: You will need to have both your phone and Xbox One online in order to sync them. You can verify your network on Xbox One by navigating to:
====> Settings
====> Network
====> Network Settings
On your mobile device, navigate to the
====> Network/Wi-Fi menu in your phone's Settings.
====> Assuming your Xbox One is not connected; select the Set up wireless network option
====> Then the network you want to connect to.
====> You will be prompted to enter the network password. Keep in mind the devices will only be able to connect if they are in your network's range.
NOTE: It is worth mentioning that some features such as using your smartphone as an Xbox One remote control require that both devices are connected on the same Wi-Fi network. Other options like checking your activity feed and viewing achievements work even if the two devices are using different internet connections.
Sync Your Smartphone To Your Xbox One
Step 1 ====> In the Xbox app, tap the hamburger icon at the top left of the screen to access the main menu.
Step 2 ====> To continue, select Console and an option called "Connect to your Xbox One" will appear at the top of the screen.
Step 3 ====> Select that option and a list of available Xbox consoles will be displayed.
Step 4 ====> In theory, yours should be the only one listed so if such is the case, select the icon called Xbox-SystemOS (unless you changed the name)
Step 5 ====> Then tap the Turn on option.
Control Your Xbox One with Your Smartphone
It is true, using a controller is much more convenient but in case yours is broken or you would simply prefer to use your phone, the Xbox app turns your mobile device into a controller for your console.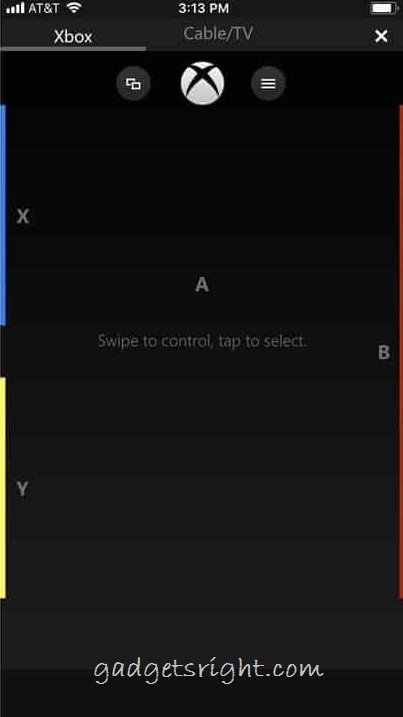 Step 1 ====> Once your phone connected to your Xbox One, open the mobile app
Step 2 ====> A small remote symbols should be displayed in the lower right corner of the screen.
Step 3 ====> Tap it and you will be taken to the controller screen. You will have four face buttons but also the menu button, home button, and view button.
Step 4 ====> To control your Xbox One, simply drag your finger across the screen to select a tile and press the "A" in the centre of the screen to confirm it.
Editorial picks
Free Pokemon Games For Android You Must Download
How to Create Snapchat Filter: Complete Guide
How to Recover Forgotten Snapchat Password
How to Use Google for a Reverse Phone Lookup
How to Unlock Cell Phone or Smart Phone
How to Track a Cell Phone Location Secretly
How to locate a cell phone repair shop near me