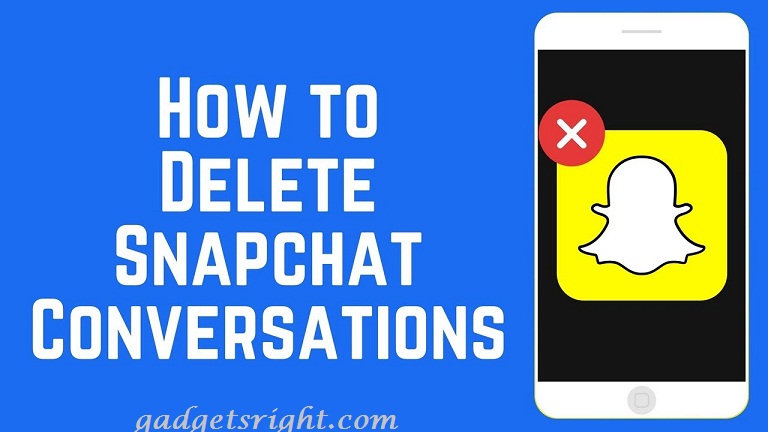 You might have heard about the trending apps on smartphones these days. Chatting has been made interesting because of these apps like Facebook Messenger, WhatsApp, Viber, boomerang among others. And here comes Snapchat, an app available for both iOS and Android. Which lets you take perishable pictures. It let you take pictures and you get to decide how much it will long from 1 sec to 10 sec. After that, it is a history. But you can also send messages through the app which don't get deleted on their own. Just like other messaging apps, Snapchat also lets you delete those message. In a nutshell, this article will guide you on how to delete Snapchat messages.
However, this is would not be a difficult task from now on, you can get the step-by-step tutorial to delete Snapchat messages as we said in the paragraph above. Just move on to learn them is a simple and easy language.
How to Delete Snapchat Messages (Saved)
You may not want to save the messages between you and your friend on Snapchat, then you can erase it by simply un-saving the conversation thread.
There are actually 2 types of Snapchat messages, namely: The first one is the snap you send to friends with photos or videos why the second is the snap messages that you send or receive from friends. You can delete your saved messages but you can't delete the messages that have been sent to the recipient already
How to Erase Snapchat Saved Messages
Unlike other apps, Snapchat has a unique way of saving and deleting messages. If you no longer need or have decided to erase your conversations, then you can simply follow these steps on how can we delete Snapchat messages:
Step 1 ====> Go to the conversation that the message is saved under
Step 2 ====> Tap the greyed-out text to turn it back to the normal text with white background
Step 3 ====> This will now let Snapchat delete the text when closing the conversation or exit the app
Note: If you close or exit the app, as long as the conversation thread is still greyed-out, this means that the messages are still saved. Unless you un-save it, that is the time it will be removed from your Android device.
How to Delete Conversation Messages on Snapchat Feed
This is another option for Android users. How to remove Snapchat messages is to entirely clear the conversations from the app settings itself. Follow the steps below on how to delete the whole conversation lists from the phone, the steps are very simple and easy to follow:
Step 1 ====> Open the Snapchat app on the Android phone and you will see the little Snapchat icon at the top centre
Step 2 ====> Now tap on the ghost icon and you will see your own Snapchat icon with your name and score
Step 3 ====> From here tap on Settings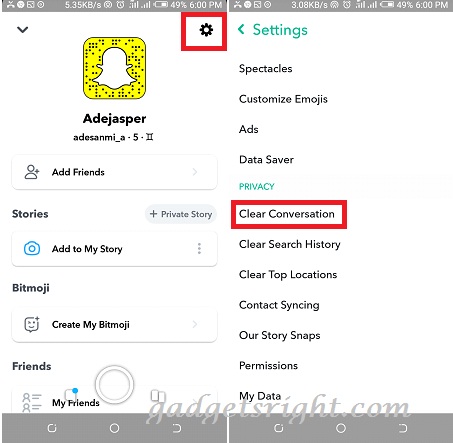 Step 4 ====> You need to scroll down to Account Actions and tap on "Clear Conversations"
Step 5 ====> You will see a list of all of your messages with an X right next to it.
Step 6 ====> A pop-up message that says "Are you sure you want to clear this conversation?" confirm the action and you can also mark the don't ask again box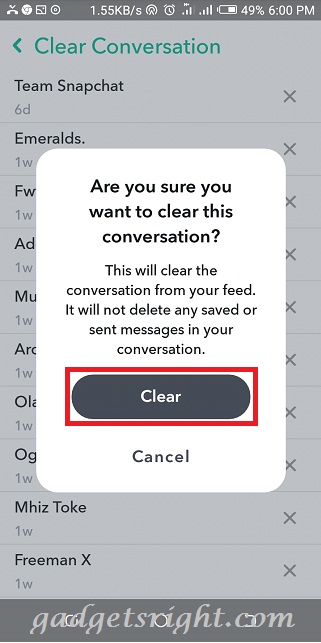 Step 7 ====> You could also choose to clear all of your messages at once
Important articles:
How to Use Google for a Reverse Phone Lookup
How to Unlock Cell Phone or Smart Phone
How to Track a Cell Phone Location Secretly
How to Delete Snapchat Account
Deleting your Snapchat account can possibly erase all the saved conversations and the messages the receiver has not yet seen. However, you will lose the account and might not be able to use it again. Only consider this action if this is the only hope you have on how can you delete Snapchat messages. The step as well is very simple and easy to about:
Step 1 ====> Launch Snapchat in a web browser
Step 2 ====> Now go to the support page on the site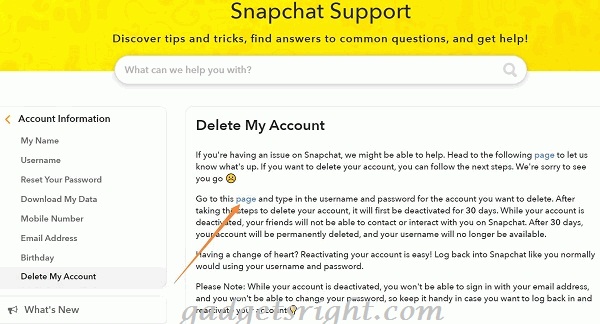 Step 3 ====> Click on My Account & Settings and then click Delete My Account under Account Information
Step 4 ====> Now Sign-in with your Snapchat account and password and then simply follow the steps on how to delete your account
Step 5 ====> On the final note here, you will only have only 30 days left before permanent account deactivation
Editorial articles:
How to Recover Forgotten Snapchat Password
How to Create Snapchat Filter: Complete Guide