What your reaction is at first when you see a download pending error message while installing an app from Play Store? And if you need the app urgently, the error can be very frustrating.
In such a case, our first impulse is to blame everything on bad Internet and network provider. Indeed, the problem is more commonly faced while using public WIFI, on roaming networks, and with traveller SIM cards in a foreign nation.
Meanwhile, Google recommends having a strong WIFI or carrier network for downloading Play store apps. But, in many cases, it is not the Internet speed which is the real issue.
You also don't have to reboot your Android phone or tablet or nervously search for another WIFI provider. There are calmer and easier ways to ensure that you can start downloading your desired app in an urgent situation.
If your phone has a tendency to be slow, you might not think twice about it. But, if Google Play is stuck at download Pending error and doesn't go away after a while, then I'm afraid you have got an issue. Good thing that there are various tips you can try to fix download Pending error issue.
Turn off Auto-updates to Fix Download Pending Error
If Google if updating apps in the background and you tap on the install button, you are going to be stuck with the Download pending error message until Google is done. It is a good idea to have important apps on auto-update, that way; you will always get the latest bug fixes and features. But, there are apps that can wait and can be updated manually. To turn off auto-update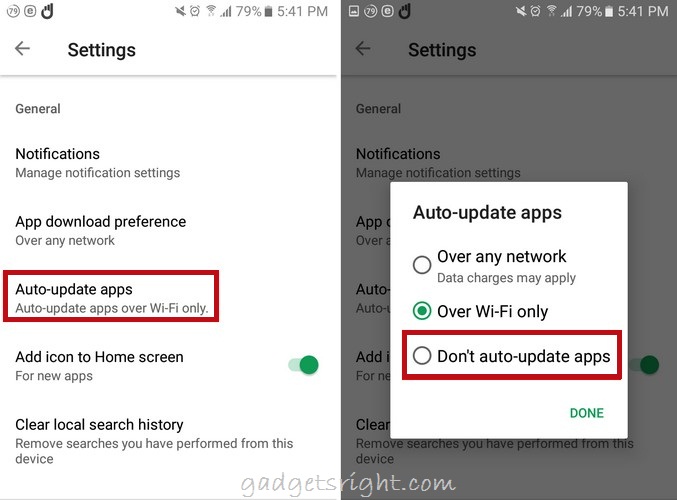 Step 1 ====> Tap on the hamburger icon when you first open Google Play app.
Step 2 ====> When the menu slides out, tap on Settings
Step 3 ====> From here tap Auto-update apps.
Step 4 ====> Select Don't auto-update apps and ad after this, the apps will only be updated unless you do so manually.
Clear Cache and Data for Google Play
If you have already checked your Internet connection and turned off the VPN you may be using, it is time to clear the cache/date. To do this: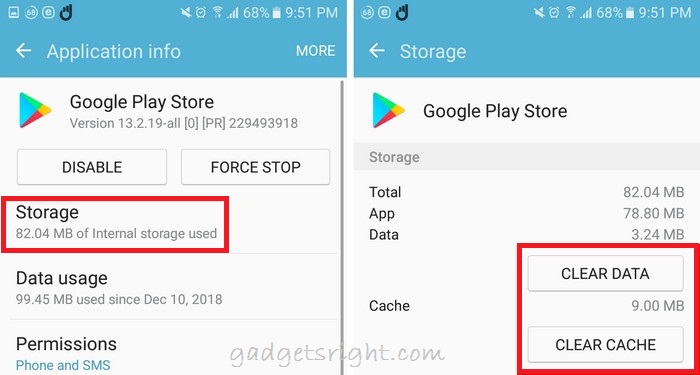 Step 1 ====> Go to Settings
Step 2 ====> Applications
Step 3 ====> Application manager
Step 4 ====> Google Play Store
Step 5 ====> Storage
Step 6 ====> Clear Data/Cache.
Enable Background Data Usage
There is a good chance that the Google Play Store app on your phone is not currently set to have unrestricted data access in the background. This does not necessarily mean that downloads won't be occurring in the background, but in some cases, it can cause unexpected holdups. So to address this problem: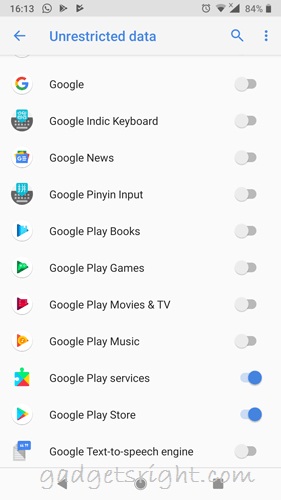 Step 1 ====> Go to Settings
Step 2 ====> Data usage
Step 3 ====> Data Saver
Step 4 ====> Unrestricted data.
Step 5 ====> Then scroll down until you reach Google Play Store
Step 6 ====> Tap the slider next to it so that it turns blue and switched on.
That should be enough to get background up and running again and get rid of that frustrating Download Pending error message.
Disable VPN to Fix Downloading Pending Error Message
People who are concerned about their privacy maybe using a VPN. Some people also use a VPN that unlocks access to the region-restricted sites. I mainly use it to increase my Internet speed, marginally and block ads.
A recent update might have broken something. In that case, it is a good idea to try and disable your VPN connection. See if that fixes the download pending error in Google Play Store.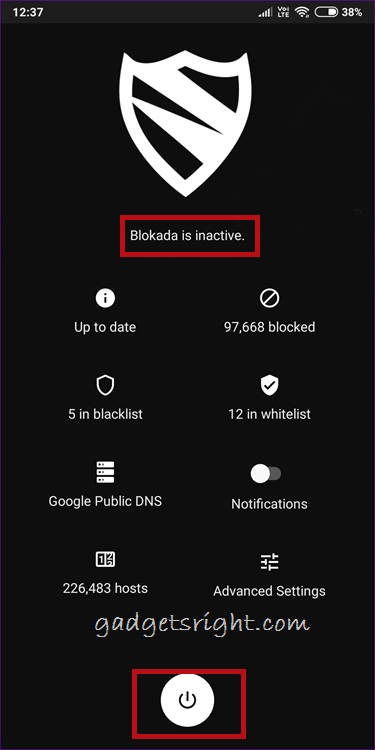 Are you Online?
This seems like a no-brainer but when it comes to most Android issues, it is the simplest solution that is overlooked. If you are not able to get the Google Play Download Pending issue to go away, maybe you need to reconfigure the WIFI or Mobile Network of your device. Once you have made sure that you are connected to the internet, do the same in the Play Store app as well.
Step 1 ====> Go to the Google Play Store and tap on the three-line menu in the top-right corner of the screen.
Step 2 ====> Scroll down to find the Settings tab in the slide-out menu.
Step 3 ====> Under the General tab, go ahead and select App download preference option and choose Over any network.
Step 4 ====> Additionally, select the Auto-update apps option and set it to Auto-update apps over WIFI only to make sure that you don't incur mobile data usage charges
Uninstall and reinstall Google Play Store to Fix Downloading Pending Error message
Google Play Store is a system app, meaning you can't remove it entirely from the system like any third-party app. Android does give you the ability to remove the installed updates and then reinstall the Play Store app updates. By uninstalling and reinstalling the App Updates, you can wipe off the broken features and start afresh.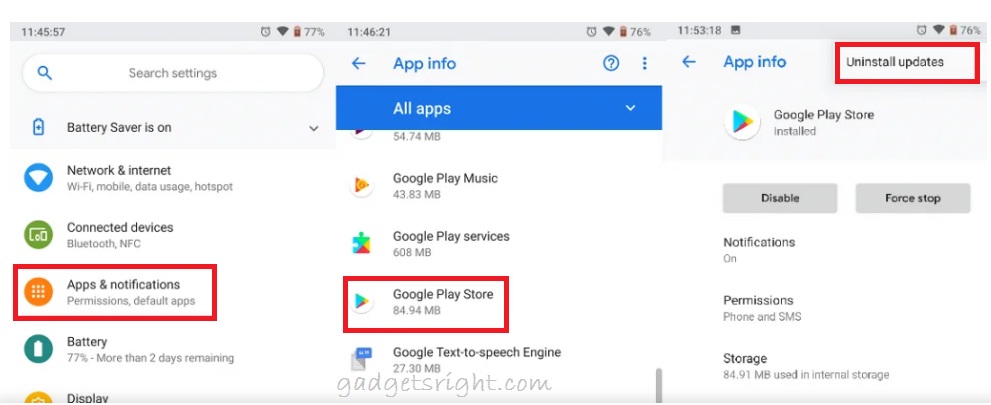 Step 1 ====> Go to the Settings app on your Android device using the app drawer or the gear icon on the notification window.
Step 2 ====> Scroll down to find the Apps menu in the Settings. The menu may even be named Application Manager on certain devices.
Step 3 ====> With the entire list of apps on your phone in front of you, go ahead and scroll down to find Google Play Store.
Step 4 ====> Press the Uninstall Updates button and if you can't see it on the screen, press the three-dot menu icon on the top-right corner to find it.
Once you have emoved the latest updates, the Google Play Store app will be restored to the stock version. Now you can go ahead and reinstall the latest updates to hopefully fix the Google Play Download Pending error issue. Simply open the Google Play Store app and it will automatically be updated to the latest version.
How To Manage Google Play Store Apps: Download, Update, Uninstall
How to Download and Install Google Play Store APK on Android
How to Update Google Play Services on Android
How to Change Country/Region in Google Play Store
How to Set up Google Play Account on your Android Smartphone
How To Download And Install Google Play Store
Conclusion
Conclusively, when the Download pending error message lingers longer than it should, it usually goes away with some basic fixes. Did I miss a fix that works for you? Share it with me in the comments