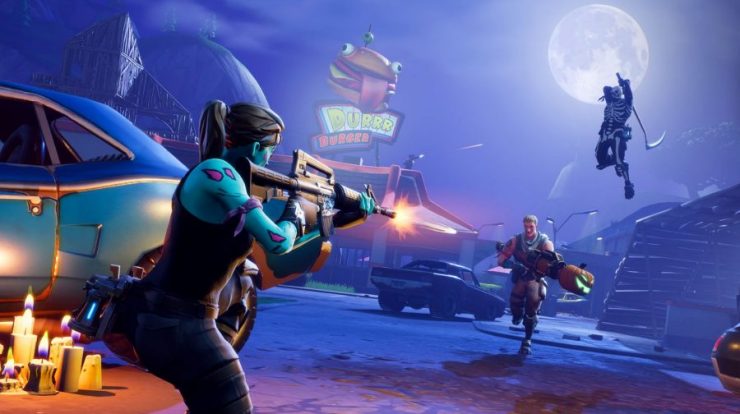 First of all, Fortnite is a videogame. It was first released in 2017 by Epic Games, it has become something of a cultural phenomenon for its bright colours, its infectious dance emotes, and its use of in-game currency. The videogame is split into three different modes: Save The World, Battle Royale and Creative. We will start with the first one:
Save The World: This is a game mode where players are working together to fight off zombies, gather up resources and defended houses or bases from attack. There is no real story beyond that, and the game works more or less like a survival and construction game. Fight enemies, pick up schematics or resources for their guns that can be upgraded, so on and so on.
Battle Royale: This is another mode and the one that is proven to be the most popular with players, is Battle Royale. Again, there is no story here and players are simply deposited on an island in mid-air, with no weapons, and then have to search the island for supplies and weapons to survive.
Typically, each match or round will have 100 players. They can team up together and form a squad of four, a duo of two, or simply play alone and try to be the last player standing.
Creative: Meanwhile, gives players the opportunity to make their own private map with buildings, obstacles, whatever and invite players to that island where they can have their own matches. There can be races, jumping courses, or just a plain-old shoot-out to see who survives.
Creative is a recent addition, and has some similarities to Minecraft, which is a separate game altogether.
Each player can pick a different skin or character that changes their look. Some of them might be tie-ins with movies like Avengers: Infinity War or John Wick, whereas others can be completely random and have no reference to anything in particular. These skins can be purchased in the game using V-Bucks, or Vinderbucks. When a player completes one of the daily quests in Save The World mode, they will accrue V-Bucks that they can then spend on buying skins or upgrading their weapons for the next match.
 Is Fortnite Legal?
Fortnite, an online third-person shooter game released by Epic Games, has become one of the most popular online games in the industry. However, it has also recently come under fire for allegedly stealing dance moves from hip-hop artists. While no lawsuit has been filed yet, the growing controversy begs the question: are dance moves protected under copyright?
In Fortnite, players have the ability to use different emotes or dances, in order to taunt others after winning a battle or customize their avatars. These emotes appear to be based on real-life hip-hop dances created by artists, including Snoop Dogg, Memphis rapper BlocBoy JB, and Brooklyn rapper 2 Milly, who has threatened a lawsuit against Epic Games for allegedly stealing his signature Milly Rock dance and giving it the new name of the Swipe It.
In intellectual property law, it is possible to copyright a dance, but not an individual dance move. The dance must have a series of movements that are arranged in a unique, original sequence in order to have copyright protection. This is because one simple move is considered to be only one building block of an entire choreographed dance. For example, a songwriter cannot copyright a musical note but can copyright a song, which is a unique arrangement of notes.
Is Fortnite Safe For Kids?
Fortnite Battle Royale, known often just as Fortnite is the most popular game out there in 2018 and there is a good chance that your kid is asking to play it. This is what parents need to know about Fortnite and if Fortnite is safe for kids to play.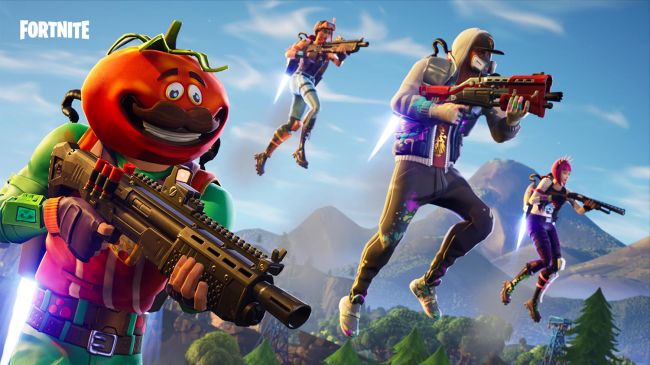 The biggest appeals are that Fortnite Battle Royale is free to play, it works on iPhone, iPad, Mac, PC, PS4 and Xbox One and is coming to Android soon. That means kids can get started playing by downloading the free game on almost any device.
Fortnite Battle Royale is rated T for Teen due to violence. Common Sense Media says the game is good for kids 13 and up, while most parents rate it as good for 11 and up.  Kids rate the game as good for ages 10 and up. You can read parent reviews of Fortnite Battle Royale to see what other parents think about the game. It is recommended that, kids bellow the age of 14 should be monitor not to be addicted to this online game.
Is Fortnite Really Free?
There are two Fortnite games right now, Fortnite and Fortnite Battle Royale. Most kids and adults simply call the two games by Fortnite. You can pay up to $59.99 for Fortnite, but the game that most kids are playing is Fortnite Battle Royale.
Fortnite Battle Royale is totally free to play. There are in-game purchases that allow you to buy V-Bucks which can be used to buy a Battle Pass that unlocks the ability to earn cosmetic items like outfits, new gliders and other things that make the in-game character look special. These are cosmetic only and don't help you win, but kids may want to spend money in the game.
A Battle Pass adds roughly 75 to 150 hours of content to the game for 950 V Bucks, or about $10. You can also buy cosmetic items directly in the game for V-Bucks. V-Bucks are sold in four increments from $9.99 up to $99.99. The more you buy at a time, the more bonus V-Bucks you get. Watch out for scams offering free V-Bucks
Fortnite Mobile: How to Download Fortnite for iOS and Android
If you are looking for a fun gaming fix on the go, why not Fortnite on mobile? You can now play Epic Games' battle royale shooter on both iOS or Android devices, taking the most-played game worldwide to a wide range of pocket-sized smartphones and bag-ready tablets.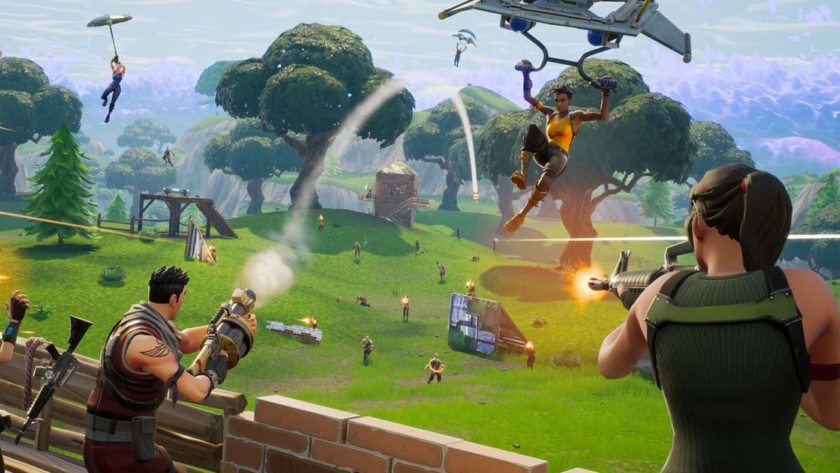 What is Fortnite on mobile?
Fortnite mobile is the full game you know and love from PCs and consoles, with the same weapons, the same map and an identical update schedule.
The controls are adapted for touch-screen, with some actions automated to make it less fiddly, including picking up items and opening doors.
Elements of Fortnite's UI are different on Android too, with extra building buttons popping up, and there are both on-screen footstep and gunshot indicators to tell you the direction of any nearby sounds. Other than that, Fortnite on mobile is the same game.
How to Install Fortnite Mobile on Android
NOTE: you will not find fortnite on the Google Play Store like all your other apps.
While iOS users have been happily downloading Fortnite from Apple's App Store, anyone on Android will have to find a dedicated install file on the Fortnite website.
This is partially to build a direct relationship with players but may have more to do with not giving Google a 30% cut on Fortnite app purchases.
Step 1 ====> All players have to do is open an internet browser on their smartphone – whether that's Google Chrome, Mozilla Firefox, or Internet Explorer
Step 2 ====> Go to Fortnite.com/Android, where they will find the Fortnite Installer for download.
Step 3 ====> The install file APK will only take up about 2mb of storage, though the game itself comes in at a more sizeable 2GB.
Specification of Android to Run Fortnite
Before you go any further, it is worth checking your phone is actually compatible with Fortnite on Android. While the game has been optimized to play on mobile, older phones simply are not up to the performance standard needed to run the game.
After a brief exclusivity window for Samsung Galaxy phones, the Fortnite mobile game is open for all of the Android devices in the box, right.
Epic also suggests devices not on this list may support the launcher if you have the following specs:
====> GPU: Adreno 530 or higher, Mali-G71 MP20, Mali-G72 MP12 or higher
====> OS: Recommended Android 8.0 or higher, 64 bit
====> RAM: 3GB or higher
How to Download Fortnite Mobile on iOS
If you are an iOS user reading this, please do this to download Fortnite on your device:
Step 1 ====> Head to the App Store as usual
Step 2 ====> Search for Fortnite in the search bar
Step 3 ====> You then hit install and wait for the game's icon to pop up on your home screen or list of apps.
Step 4 ====> Easy, right? That is what you need to do.
Fortnite Installer
FortniteInstaller is an app, just as its name suggests, lets you install Fortnite on mobile devices. Download the legendary Battle Royale game to your smartphone with this official Epic Games app.
Using Fortnite Installer could not be easier, as the app itself checks if your device can run the game or not.
Step 1 ====> Just open the app
Step 2 ====> You will see a single button.
Step 3 ====> If you have Fortnite compatible device, simply tap it to begin downloading the game.
Step 4 ====> On the other hand, if your device doesn't meet the system requirements, the button will be an unresponsive grey
On top of letting you download the thrilling Battle Royale from Epic Games, Fortnite Installer will also has useful information about the Android version's development. For example, you can check the game's minimum requirements and compatible devices.
Fortnite Installer does exactly what it promises: helps you download Fortnite to your Android device. Try this simple app and enjoy the Fortnite phenomenon on your smartphone!
Fortnite Skins List: All Available Outfits
What are the best skins in Fortnite? And what is the point in getting a Victory Royale if you don't have all the cosmetics you need to look ridiculous and fabulous for the showboating finale? This is exactly why there are heaps of Fortnite skins to help you stand out from the rabble, ranging in rarity from low-cost un-commons to garish and gaudy legendaries.

But how can you possibly dig through every Fortnite skin in your now-teeming locker to help you stand out? As the Fortnite item shop only offers a small selection of skins at any given time, it helps to know which ones are worth snapping up when they come back into rotation.
This list includes the cream of the Fortniteskins crop that have been available for purchase in the in-game item shop, or via Battle Pass challenges, Twitch Prime loot, Starter packs, or Founders Packs so rest assured this really is a true and scientifically sound ranking.
The Fortnite item shop refreshes every day, so keep your eyes peeled in case your favourite skin like Skull Trooper or Renegade Raider becomes available for purchase once again.
Skull Trooper
Looking like a budget Halloween costume, Skull Trooper's popularity is rooted in its longevity. It landed temporarily during one of the game's first seasonal events, and vanished from the face for Fortnite for almost a year, making Skull Trooper one of the rarest Fortniteskins.
Dark Bomber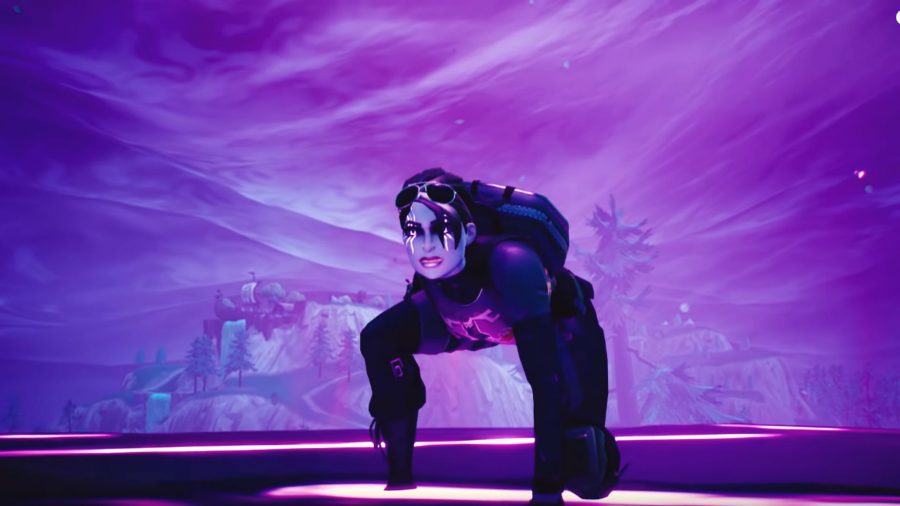 Dark Bomber is a Kevin the Cube-corrupted sibling of Brite Bomber and, given how awesome that prospect is, Dark Bomber is only a rare skin that ran you 1,200 V-Bucks – absolute bargain. Her do-gooder variant has returned in the past, so there's no reason Dark won't, too.
You can get as many Fortnite skin you want, depending on your ability to play this game.
Definitive Guide to Track Phone Number
How to locate cell phone repair shop near me
How to Unlock phone free with IMEI number
How to Track a Cell Phone Location Secretly
How to Unlock Cell Phone or Smart Phone