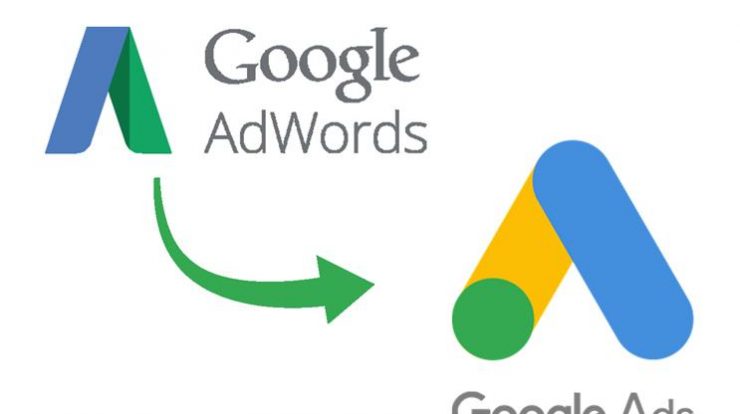 Google AdWords is a pay-per-click advertising program by Google. With AdWords, advertisers can promote their website's products and services on Google.com search results in the sponsored links section.
Quality ad text and relevant keyword buys will give you a competitive edge over your competitors. And with AdWords, you can set your own budget and change your campaigns at any time -there are no commitments or spending requirements of any kind.
Google Ads, also known as Google AdWords, is Google's advertising system in which advertisers bid on certain keywords in order for their clickable ads to appear in Google's search results.
Since advertisers have to pay for these clicks, this is how Google makes money from search. This info-graphic will help you understand how Google Ads works, detailing the Google Ads auction, bidding process and explaining important factors like Quality Score and cost-per-click.
Google Ads has evolved into Google's main source of revenue, contributing to Google's total advertising revenues of US$95.4 billion in 2017. Google Ads offers services under a pay-per-click (PPC) pricing model. Although an advanced bidding strategy can be used to automatically reach a predefined cost-per-acquisition (CPA), this should not be confused with a true CPA pricing model.
If you are asking how does AdWords Work? This page is for you; congratulate yourself as you will learn a lot about Google Ads.
Is Google AdWords free to use?
Yes, It is free to use but inside AdWords there are things which are not free. You can create campaign for free, Search keywords for free, Make account is free but when it comes to promotion you have to get paid for running your ads and you will also get paid on clicks which you receive on your ads [If you set a bid of $10 then if someone clicks on your ad then you will be paid $10 to Google AdWords].
Take for instance:
====> You need to sign up for a free account in order to use things like the keyword planner and see KW traffic & CPC estimates.
====> You can also use the remarketing & tracking cookie for free. This will help you build up audiences for your website, which you can use for totally free.
====> You can also create and tweak all your campaigns without launching them. So if you wanted to poke around and try Google Ads for a while before actually paying, you can get used to the platform easily, and for free…
====> Not until you start advertising. Of course, to run any campaigns to real people, you are going to have to pay for each click. The good news is you only pay when people actually click on your ad via Google Ads.
What Are The Benefits Of Google Ads?
From the above explanation, you know what Google Ads is about. Now we want to consider why we need to use Google Adwords as internet businessman. Mind you, what has merits must surely come along its demerits as well. But let quickly look at its benefits in the first place.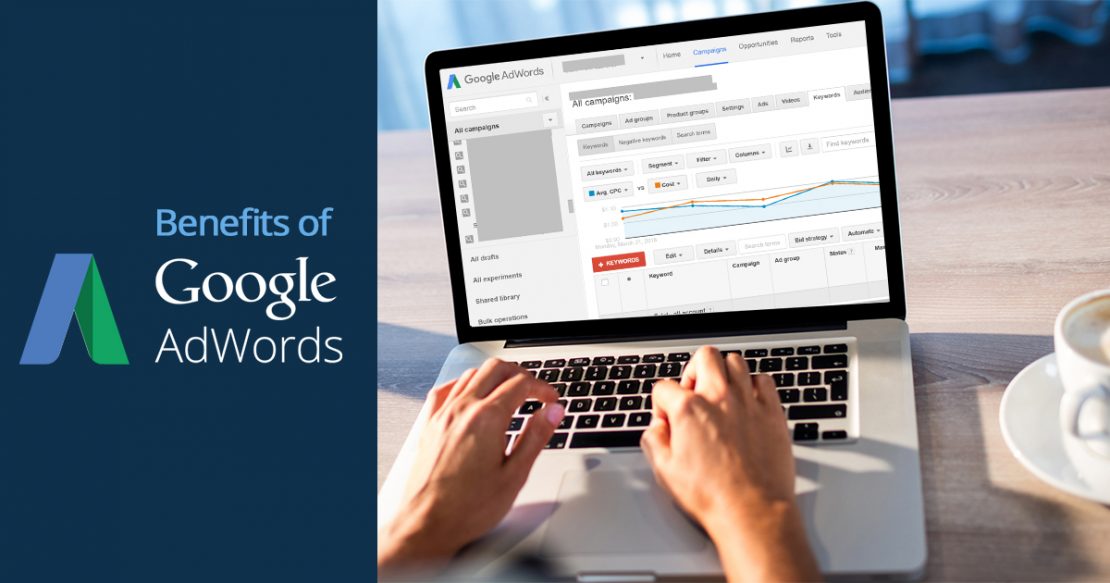 Increase Brand Awareness
Earlier days, brand awareness was more or less followed a blind method, which is advertising on newspapers, billboards, radio & TV advertisement.
This approach would have fetched result for consumer products but B2B products suffered to a great extent as communicating advertising message to the broad audience is not effective and a hole in the pocket as well. Digital advertising specifically Google AdWords has revolutionized the way brands do their advertising.
With Google Ads, brands can advertise to the audience when they are researching their product category in the search engine. Advertisers can also increase their audience size by targeting people on other websites through the Google Display Network. Thus, brand awareness is one of the most common benefits of Google AdWords.
Outrank Your Competitor Ads
To back up the assumption, AdWords outrank share report shows that most of the times this competitor of yours outranks you on Google. With Google AdWords, you can choose Target Outrank automatic bidding strategies to adjust your bid to outrank the specified competition in the auction. Outranking the competitor's Ads can be referred to as one of the most essential benefits of Google AdWords.
We all have heard and seen brand fights, especially on billboards. AdWords provides a smarter and not so nasty option to beat your competitors. Let's say you have tight competition with one of the brands in your niche and you suspect that most of the prospective sales are shared by them.
Increase Ad Visibility To The High-Quality Audience
A major misconception among advertisers is that every keyword should have 100% search impression share. But in reality, is it viable to spend money on every search?
Many times, the searches can be purely for research by people doing a project, competitors etc. who have no intention of buying the product.
With AdWords, it is possible to serve ads to the audience who are more like to make a purchase. One has to choose automatic bid strategies such as Ecpc (Enhanced Cost per Click), wherein bid will be adjusted based on the previous conversion data and the combination of various information of those converters like location, device, model, browser, time of the day, the day of the week etc.
Create Campaign Strategies Based On Users' Demographics
One of the latest updates of Google AdWords specifically for search campaign is the data about user demographics like age, gender, parental status etc.
Let's consider an instance that you are an interior designer and your target customers are people who have a house or who are planning to construct a house.
You have started using Google AdWords and you observe your conversion rate is not great. You decide to look at the demographics of your audience and found that 30% of traffic is coming from the age group of 18-24 which is generally not the age group of your audience.
You decide to exclude this age group in an experiment and run the experiment for some time. By the end of the experiment, you observe the conversion rate of your experiment is much better than the original. This is one of the instances of how users' demographics is one of the benefits of Google AdWords.
Increase Your Audience Reach With RLSA & Broad Match Keywords
When it comes to Adwords, advertisers normally choose exact or phrase match keywords to make sure ad is served to relevant keywords. With AdWords RLSA features, one can use broad match keywords smartly. One has to create a campaign with broad match keywords and select RLSA audience for that campaign.
By this, you will broaden your search query for users who have visited your website with the confidence that their search would be around your product. This helps one to broaden their search options for revisiting audience.
Faster Result Than SEO
The visibility businesses get on Google is much more valuable in terms of driving sales than any other medium. On the search engine, businesses have the golden opportunity to come in front of people at the exact time when they are looking out for their product or service.
But if the opportunity is such big, the competition will be really high. That is why organically ranking on search engines is a time consuming and a tedious task. With proper optimization of the websites and availing credibility from authorized websites through backlinking can bring good results organically, but it takes time.
With Google AdWords, businesses can get the results much faster. Obviously, there is competition here as well. But the good news is along with the bid amount, the quality score of the keyword i.e. ad relevancy, landing page experience and expected CTR determines the position of the ad. Hence, with proper optimization of Google AdWords along with required bid can bring in great ROI.
Google Related Post
How to Update Google Play Services on Android
How To Manage Google Play Store Apps: Download, Update, Uninstall
How To Download And Install Google Play Store
Is Google Talk Free? Features You Need to Know
Top Reasons You should Not Use Google AdWords
In the above sub-topic, we listed or highlighted some of the reasons or benefits you derived from using Google AdWords. I believe Google Ads has its own negative side effect, either way, the benefits you derived is more than the negative aspect of it. So let quickly check out the reasons you may or should not engaged in the use of Google AdWords.
You Pay For Clicks
Of course, you know that with Google AdWords you are paying for clicks. This was not a problem a long time ago when rates were more reasonable, you know, pennies instead of dollars. The problem nowadays is that a startup or new business is dropping $5 or more per click to get people to visit their site. Sure, that may increase visitors because you are appearing at the top of the Google search page, but it's not guaranteeing customers.  Some clicks can be as high as around the $60 range per clicks.
Hard to Compete With Big Companies
Because AdWords is a bit on the expensive side, most small businesses and startups are unable to compete with larger companies. In fact, Robert Kenney even wrote an article called Google AdWords – Destroyer of Small Business. But, what are the reasons that made Kenney have such strong feeling against AdWords?
Limited Number of Characters
One gripe that you will hear about AdWords is that there is a limit on the number of characters that you are allowed; 25 in the headline, 35 each in the two lines of text and 35 in the display URL. While this isn't exactly the end of the world, this restriction can make using AdWords a bit tricky.
On top of all the other tasks you have to do, you now have to brainstorm and come up with an attention-grabbing headline, keywords, the benefits of your product and some sort of call-to-action. That can be challenging to accomplish with a set amount of characters.
When I am coming up with headlines, especially if I am doing dynamic keywords insertion it becomes very hard to fit everything in there.  This can be a large problem for companies with longer names or keywords that are 25+ characters in just the name…think of the medical industry?  You may not even have enough characters for 1 word.
Mistakes Can Cost You Dearly
We are all human and it is easy to make a mistake here and there. For example, there has probably been a time in your life where you failed to turn off the stove?  Adwords is much like the stove.  You are paying for gas no matter if you remembered to turn it off or not.  I have forgotten to turn off ads for a client and cost myself thousands.  I have seen clients wasting hundreds of thousands of dollars on ad spend because they forgot to turn ads off.
It Does Not Fit Your Niche
Just because you are working with the largest search engine in the world does not mean that your audience is going to find you.
 Why? Because AdWords can be broad because it is focused on the most relevant choice on the page. So, let's say that you are a landscaper that does everything from mowing, cleaning up a yard in the spring, planting trees and snow removal.
How can you let people know all that information? They may search for "lawn care service" and get results that don't reflect all of the services that you offer.
How to Create a Google AdWords Account
If you are ready to start advertising with Google AdWords, follow these four steps to set up your account.
How to Sign Up on Google AdWords
====> First access the Google AdWords home page.
You will need a Google username to use Google AdWords. If you have a Gmail account, then you can use your Gmail username, or if you choose to create a new Google username for the AdWords service, you may do so by clicking on the Start now button shown below.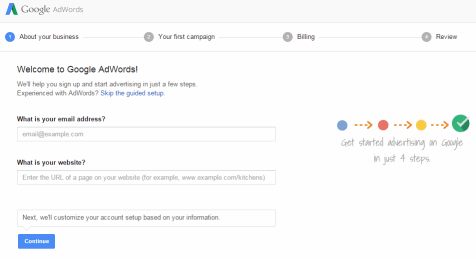 ====> You will be taken to the Create Google Account page, where you can choose the username and password you would like to use with AdWords.
Verify Your Account
====> During sign up step, if you decided to use your existing Google account (i.e., your Gmail account) to create an AdWords account, then you do not need to follow this step.
However, if you created a new Google account for AdWords, then you will be required to verify your account.
After verifying your account with Google, you will be able to sign in using your username and password.
Set Up Your First Campaign
====> Once you are signed in to Google AdWords, the system will prompt you to create your first campaign.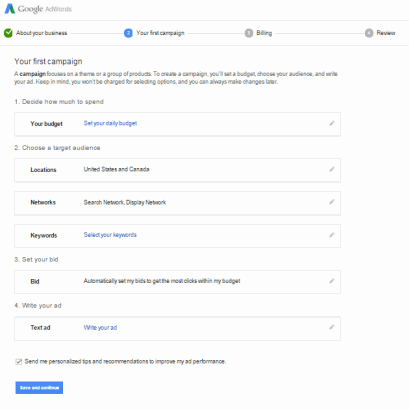 ====> You can choose your campaign settings (the name for your new campaign, audience language, location, network settings, bidding and budget options, etc.) as shown in the following example: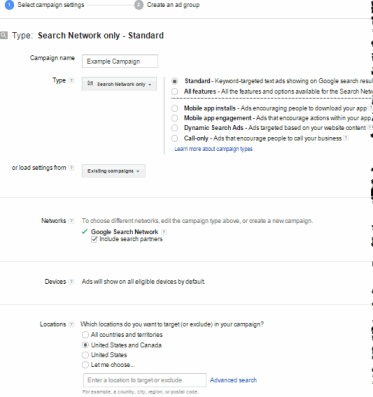 You will need to provide the following basic information to create your campaign and then click the Save and continue button at the bottom of the page when you are done.
====> Budget: Enter the amount you are willing to spend on average each day for this ad campaign. Your budget will help determine how many times your ad can be shown each day.
====> Locations: Select the locations where you want your ad to appear (location of potential customers).
====> Networks: Select where you want your ad to appear. You have an option to select devices on which you want your ad to appear or use the default setting.
====> Keywords: Enter search term keywords that will trigger your ad.
====> Bid: Enter the most you are willing to pay for your ad.
====> Text: Enter the text of your ad.
Set Your Billing Preference and Time Zone Information
====> Choose the country or territory where your billing address is located from the drop-down. The other fields automatically update.
====> Choose your Account type (Business or Individual). Continue selecting the radio buttons and filling in the information in fields.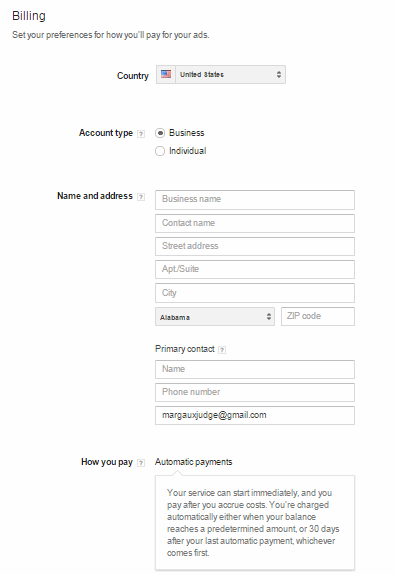 ====> Enter your billing information (i.e., credit card details) or use a promotional code.
====> Here is also where you will set time zone information. Note: Time zone and currency settings can not be changed after you set up your account.
====> Click Save and continue when you are finished.