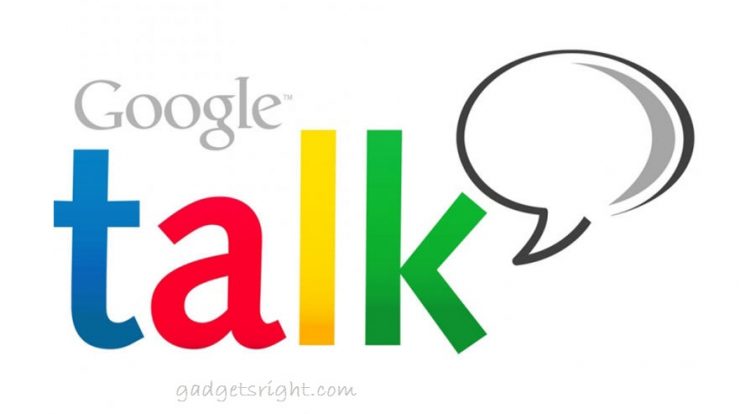 Google Talk is also refer to as Google Chat, now Google Hangouts was an instant messaging service that provided both text and voice communication. The instant messaging service is colloquially known as Gchat, Gtalk, or Gmessage to its users.
This depends largely on what feature you are talking about, but on the whole, Google Talk is free and does not cost a thing to use.
As mentioned above, Google Talk is also known as Gtalk, is the web search giant's desktop instant messaging program, which allows users to chat with others on the Google network. This application is free.
Google Talk applications were available for Microsoft Windows, Android, BlackBerry and Chrome OS operating systems. A GTalk mobile web app had also been previously available.
In February 2015, the Windows client was discontinued and ceased to work, with Google recommending users to use Google Hangouts instead
NOTE: Google Talk has been discontinued. Instead, Google wants people to use Allo or Duo (consumer) or Hangouts (business). This article remains for archive purposes only.
Voice and Video
It is possible to place and receive phone calls from within Gmail by using Google Talk? In order to receive calls, however, the user must upgrade to a full Google Voice account.
Initially, users outside of the US could not upgrade to a full Google Voice account or receive phone calls in Gmail. Outbound calling through Gmail does not require Google Voice and is available in many countries outside the US.
GTalk allows users to leave a voicemail for a contact whether or not they are signed into Google Talk. Messages can be up to 10 minutes long and users can choose to have them sent to their Gmail inbox. Messages can be sent with or without first ringing the recipient's phone number.
Using Google Talk Internationally
Now, If I may ask, when does Google Talk cost you money? The answer: When you go international.
As long as you use these features in the U.S. and Canada, particularly those in which you are calling someone's phone from your computer, it is free. But, only when you use the tools to call someone in the U.S. and Canada.
If you want to call someone in France, Germany, India or Mexico, you need to purchase credits using Google Wallet. So in a simple language, using GTalk outside the United State ns Canada, you have to pay for it.
Google Talk Text formatting
Google T does not provide the user with a menu for text formatting. Nevertheless, GTalk does support some text formatting features like making text bold and italic.
To write a message in bold, a user should type the required text between two asterisks (*), for example, *this text would be bold in Google Talk*.
Similarly for making text italic, one should put text between underscores (_) and for strike-through in text content, one should put text in between dashes (-).
This only functions in some of the Google native tools, and does not always function as expected when received from other XMPP clients.
Editorial picks:
How to Update Google Play Services on Android
How To Manage Google Play Store Apps: Download, Update, Uninstall
How To Download And Install Google Play Store
GTalk Product integration
Google Talk was integrated into Gmail where users could send instant messages to other Gmail users. As it worked within a browser, the Google Talk client did not need to be downloaded to send instant messages to Gmail users.
Conversation logs were automatically saved to a Chats area in the user's Gmail account. This allowed users to search their chat logs and have them centrally stored in their Gmail accounts. For a long time, it was not possible to directly download chat logs that were not attached to an email conversation. Although some workarounds had been found.
However, on September 15, 2011, Google announced a new feature of its Google Takeout program that allows users to download chat logs via IMAP.