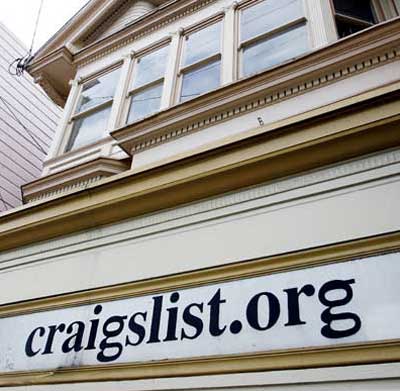 Craigslist is an American classified advertisements website with sections devoted to jobs, housing, for sale, items wanted, services, community service, gigs, résumés, and discussion forums.
In 1995, Craig Newmark began its service as an email distribution list to friends, featuring local events in the San Francisco Bay Area. It became a web-based service in 1996 and expanded into other classified categories. It started expanding to other U.S. cities in 2000, and now covers 70 countries.
In March 2008, Spanish, French, Italian, German, and Portuguese became the first non-English languages Craigslist supported. As of August, 2012, over 700 cities and areas in 70 countries had Craigslist sites. Some Craigslist sites cover large regions instead of individual metropolitan areas; for example, the U.S. states of Delaware and Wyoming, the Colorado Western Slope, the California Gold Country, and the Upper Peninsula of Michigan are among the locations with their own Craigslist sites
Craigslist's Terms of Use
When posting an ad or interacting with any Craigslist function, you must follow the site's terms of use. Craigslist limits access to those who are 18 and above, not attempting to sell or share illegal goods through the site, and agree to act within the bounds of local law. Additionally, users agree to be responsible for all activities conducted by their accounts and to allow Craigslist staff to moderate posts as the website sees fit. This system helps keep Craigslist postings within the law.
Illegal Activity on Craigslist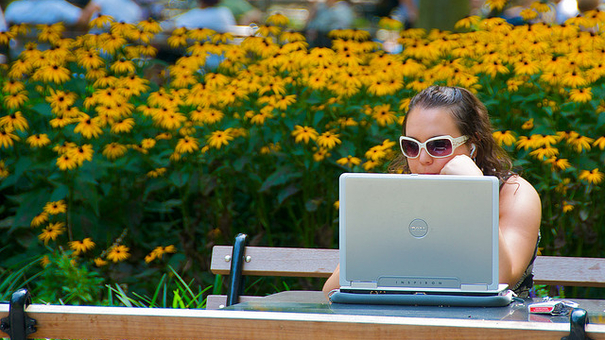 Though Craigslist staff works to keep content on the site legal, they have had trouble with illicit postings in the past. Police have conducted several prostitution stings that originated with ads on the website, and it is not uncommon for thieves to attempt to fence stolen goods through the site. Craigslist actively works to police its site and to ensure that posts offering illegal or suspicious goods or services are removed; the community is able to flag posts to assist in this effort
Is Craigslist for Free
Here we have different opinion or answers. Dome articles say or claim it is free why some claim it attract certain amount of money. It also depends on what you are dealing with on craigslist, your location among other thing to consider.
Free Posting
15 minutes after you confirm your email address on a free ad, it starts to display on the site. If you sign up for a free Craigslist account, you can unify and simplify the tasks of monitoring, deleting and verifying your postings in an online interface, and complete the process of confirming a free posting without the need to wait for and respond to a confirming email message. If you post paid job ads, you can apply for an account that enables you to buy postings in bulk, qualify for discounts on San Francisco jobs and New York City real estate, and coordinate postings among multiple users.
Paid Posting
Craigslist charges $75 for a job posting in its home city of San Francisco and $25 to post in 27 additional areas and cities. Each ad remains on the service for 30 days. Like paid job ads, $10 paid ads for New York City real estate brokers include a 30-day lifespan. In the rest of the 700 cities and areas in which Craigslist maintains local sites, you can post a 45-day job or real estate listing at no charge as of May 2013. You can expect your paid posting to appear within 10 to 20 minutes after you complete it.
Ghosted Ads
Along with community-based flagging, some Craigslist postings fall afoul of a procedure unofficially dubbed ghosting. If you place an ad, receive confirmation of its appearance but can't find it on the site in the category you selected, you may have tripped an automated alert that results in your ad appearing on the site but not in search results or on the chronological ad list.
In that cases, only someone who knows the full link to your posting can find it, which effectively nullifies its reach. Ghosting typically applies to ads that violate the Craigslist rules about posting frequency, or include text and links that look like spam. This automated process also can kick in if you post too many ads that disappear through community flagging.
How Does Craigslist Make Money?
You never pay fees to post or to contact a seller. So how does the classifieds site make its millions? On the surface, there doesn't seem to be much way for Craigslist to make a profit.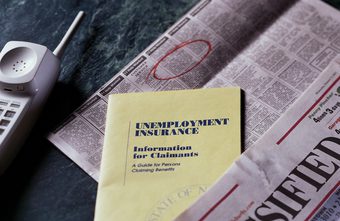 Sellers create a classified ad for free, buyers browse the posts, then email the seller directly. No subscription, no posting fees, no paying commission, no third-party ads. The company doesn't even get money from outside investors. Even so, the site somehow raked in almost $700 million in revenue in 2016. Which begs the question: How does Craigslist make money?
For one thing, while everyday sellers will not face fees when selling an old table or other physical items, Craigslist does make money from other types of posts. Certain listings, such as job openings, New York City apartments, cars from automobile dealers, and massages, do cost money, ranging anywhere from $7 to $75. And when you are the top classified site and the 14th most popular website overall in the United States, that money can add up fast.
It is clearly explained how they make huge amount on this company with no subscription, no posting fees, no paying commission and others, yet it does makes money.
Potential Income Streams
Craigslist is considering other revenue streams like including banner advertising or Google text ads. However, the company still hesitates to do so because it fears advertisements would take away from the quality of the site. Craigslist president Jim Buckmaster notes that the site deliberated for years about charging fees for job listings; thus, a shift to banner advertising may take time to unfold.
How Safe Is Craigslist?
Craigslist is a great, safe way to exchange goods and services, meet new people, or land a job. But given these well-publicised incidents, I decided to ask a few experts their take on Craigslist, how they feel about its overall safety, and their tips and tricks for helping to prevent unfortunate incidents. Consider these tips to be safe while dealing on Craigslist: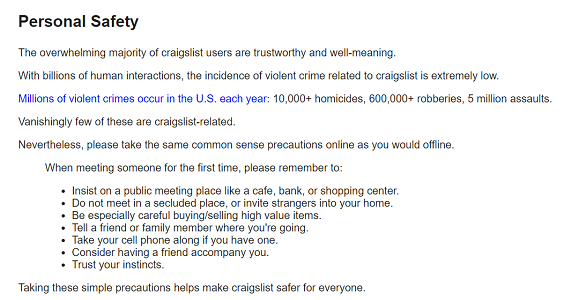 ====> Always deal as personally and as close to home as you can.
====> Never trust third parties to verify your transactions.
====> Never accept or send money through checks or money orders.
====> Never pay for something in advance.
====> Never send personal information to a Craigslist user, or allow them access to it.
Craigslist Job Posting and Recruiting Tips
====> Use a specific job title.
====> Prominently state your company name.
====> Check your spelling and grammar.
====> Clearly state the job skills, duties, and requirements.
====> Don't use vague or generic wording.
====> Remove non-essential responsibilities and qualifications.
====> Send all candidates a set of screening questions.
====> Check communication skills by having them answer questions via voicemail.
Steps to Post a Job on Craigslist
Step 1 ====> Go to craigslist.org, find the city you are posting to and click it.
Step 2 ====> Click Post to Classifieds.
Step 3 ====> Click job offered, then continue.
Step 4 ====> Select the type of job you are offering.
Step 5 ====> Locate your business on the map and upload images.
Step 6 ====> Review your job posting, click publish, check your email, and confirm.
Step 7 ====> Accept terms of use.
Step 8 ====> To pay, you can login to an existing account, or select Pay Now.
Editorial Picks
How Do I Cancel My Subscription on itunes, Google Play & Amazon
Lucky Patcher: How To Use It and Its Features
Fortnite: Everything You Need To Know About Online Game
All You Need to Know About KissAnime ru: Is it Safe and Legal
Download Aptoide APK for Android Free
Best Craigslist apps, CL Mobile, Price: Free / Up to $2.99
CL Mobile is one of the most popular third party Craigslist apps. It puts many of the most common functions in the top bar as a sort of toolbar with a menu button that acts as a site map. You can search through almost every category exactly like you can on the website, with a bit dedicated search button.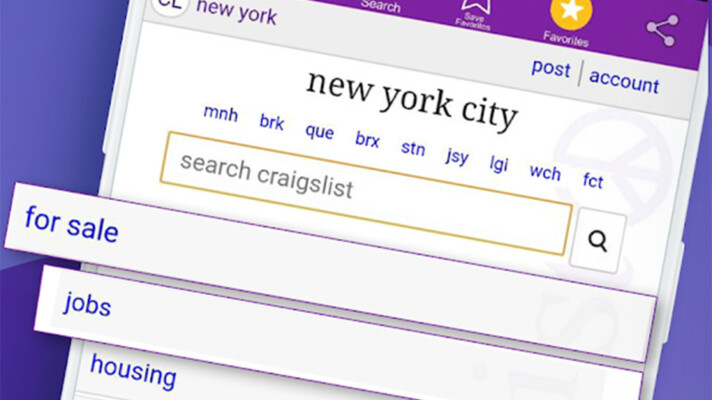 It should also work in all areas where Craigslist is available. Those posting ads should be able to still upload photos and all of that with CL Mobile as well. It even supports account logins, but we guess that makes sense since you can sell stuff there. In any case, aside from some bugs and the occasional hiccups, the app otherwise works pretty well. Download from here
CPlus for Craigslist, Price: Free / Up to $2.99
CPlus for Craigslist is one of the best looking Craigslist apps on the list. You can do most of your usual Craigslist activities, including searching for stuff with or without filters. Additionally, you can save searches, search multiple cities at once, and you can display listings in a few different ways. That adds about as much customization to Craigslist that we think you can get. You can also post ads directly from the app without too much of a problem. It's not quite as popular as CL Mobile or Postings, but it probably should be. It's a solid option for Craigslist users. Download from here
CL Reader for Craigslist, Price: Free
CL Reader is one of the older Craigslist apps for Android. It's a wrapper like most apps in this space, but it looks and works pretty well. There's a search page, you can post ads from your mobile device, and you can share stuff without any problems. There is a function to log into Craigslist but for now, we don't recommend using third party apps to login. Otherwise, the app works as intended and it's a solid Craigslist viewer for Android. Download from here