Free up disk space on android devices is what comes to your mind when your android device pops up insufficient storage available message. You never want to see this coming up on your android phone, especially not when you are trying to capture a video of your baby's first words or doing something important to you on your android device.
Change Facebook Password: Simple Steps On How To Change Facebook Password
If you should find yourself low on room, there are a number of different tricks you can try to create more space on your android phone. Doing this trick get you back to snapping photos and syncing music in just a few minutes.
If clutter and insufficient internal storage space on your Android are getting you down, then continue reading: this article will not just teach you how to free up disk space on android devices that is, clean caches, uninstall apps and the like (which we believe are only marginally and temporarily effective), but will get to the heart of the problem with recommendations that make a significant impact on how to free up space on your iPhone or android phone.
Here are some quick tips for freeing up disk space on android device, which should work on most Android devices.
How to free up disk space on android devices
Delete downloads programs to free up disk space on android devices
Your Android phone has download folders that housed every everything you downloaded such as photos, videos, documents and other files. There is chances that most of the files in your downloads folder are not files you are particularly attached to. So you should be able to free up some storage space by deleting these unnecessary files.
Remove Logs folders occupying too much storage space (all Androids)
A logs folder appears that can grow extremely huge, even can up to Gigabyte in size and it occupies a slice of space of the internal memory. If you delete the log files then easily your Android smart phone will get some free space. If the folder size is insignificant, you may as well not remove it thereby having no effect on free up disk space on android devices. To remove log folder, follow the steps bellow:
How Google Find My Phone To Locate My Missing Android
Go to File Manager.
Check if there is a logs folder.
Delete the folder.
Move apps to the micro SD card to internal storage on android
Apps probably take up most of the storage space on your android phone. If you have an Android phone that lets you add an external memory (micro SD card) for extra storage, you may be able to move some of your storage occupying apps to that microSD card thereby helping to free up disk space on android devices. To do this, follow the following steps:
Open Settings and go to Applications
Application manager and tap the app you want to move.
If the app can be moved, you will see a button that says Move to SD card 
Tap this button to move the app to the microSD card.
Prevent Facebook Hackers From Your Account & Keep It Save
On some phones, you may have to tap Storage to find this option, but they have the same procedure. Only part of the app will be moved to the microSD card. How much of the app will be moved depends on the app and, unfortunately, many large games will not move a significant portion of their data to the micro SD card. Either they move or not, the part that move will surely free up space on your iPhone.
Move photos and videos to the added external SD card
Most users of android device use the camera more than a camera like Canon to shot photos to remember the precious time they spent with friends, family and even on occasion. The internal disk storage space of the phone can be filled significantly by the photos and videos compared with the caches and junk file.
What more, this can happen silently, creeping up on you even if you take a few pictures or videos each day, such that one day suddenly your Android internal storage will be overwhelmed seemingly without explanation. Therefore, if you move those photos and videos to external memory card, then you will free up disk space on android devices.
The Best Android Apps For Graphic Designer To Design You Photos
Meanwhile, you can delete some photos and videos you don't like or move them to your PC, but there is no need to do that since the external SD card has much free space.
Get a SD card. Many Android devices ship with SD card slots, although they are becoming less and less common on new devices.
Go to the camera App settings.
Tap the Storage and select Memory card.
Clear the cache to free up space on android internal memory
Last but not the least of this trick is clearing cache to free up disk space on android devices. Many Android apps use stored or (cached) data to give you a better user experience. Cached data can save a little time (and mobile data), but the files stored in app caches are for convenience and are not strictly necessary.
If you need to clear up space on your phone quickly to increase internal storage, the app cache is among the trick you should consider.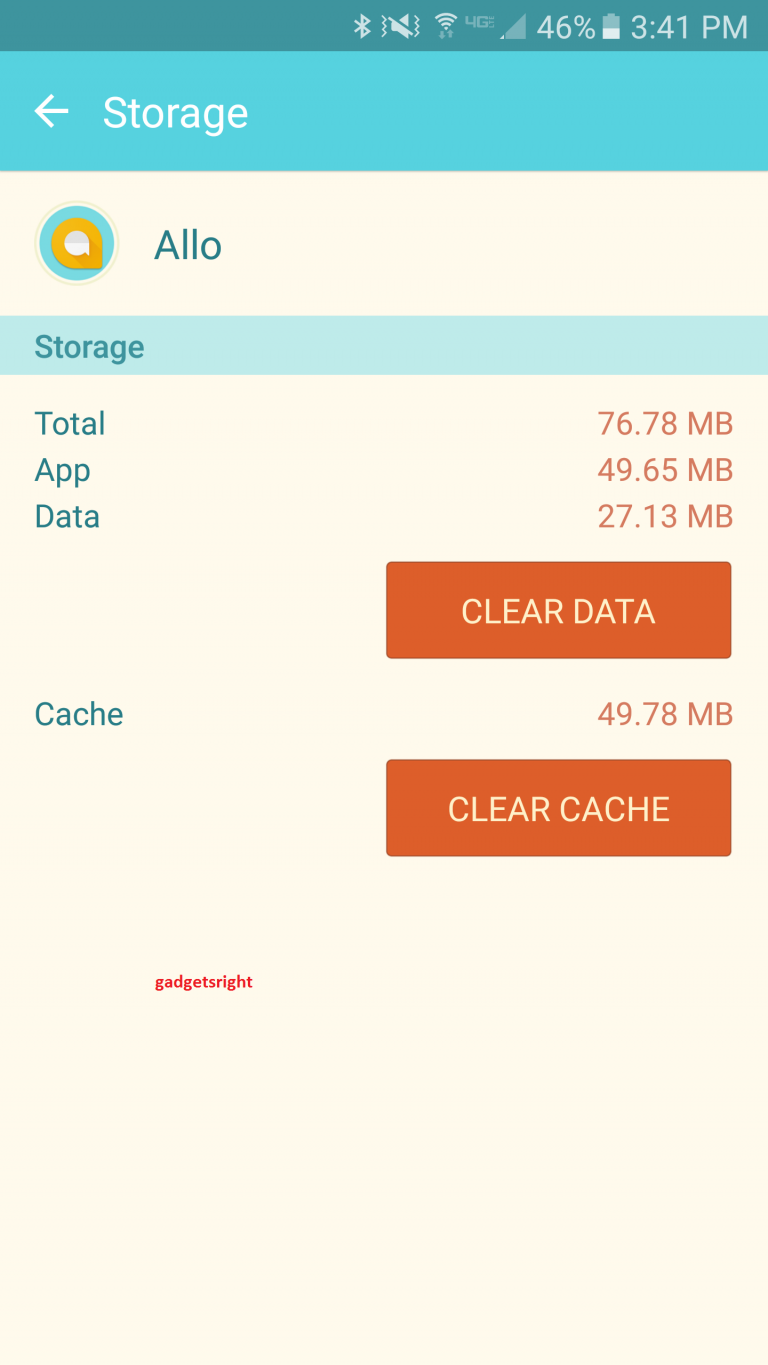 To clear cached data from a single app, follow the following steps and repeat it for every apps you intend to clear its caches.
Go to Settings
Applications
Application Manager and tap on the app you want to modify.
In the app's  info menu, tap Storage and then tap Clear Cache to clear the app's cache, as you can see, it is a very simple step to follow.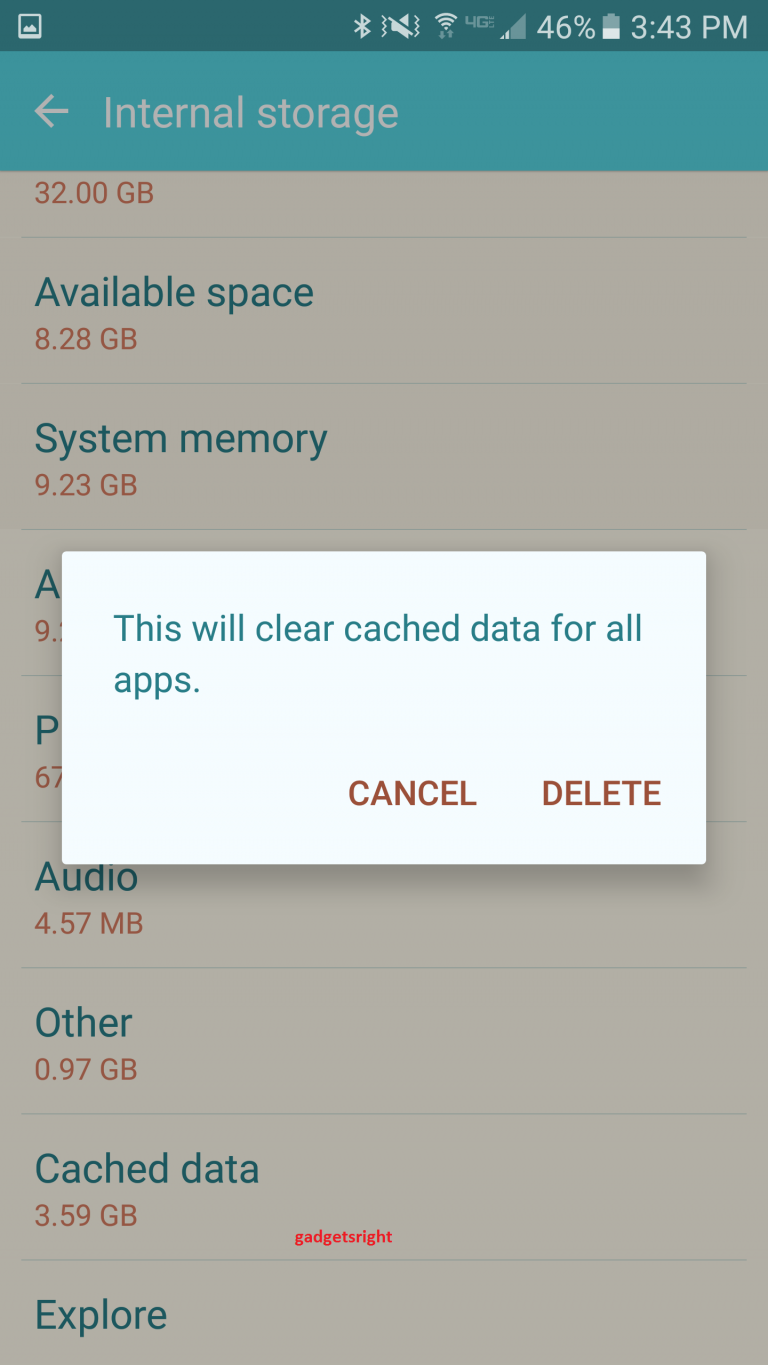 Alternatively, to clear cached data from all apps,
Go to Settings  
Storage and tap Cached data to clear the caches of all the apps on your phone.
Finally,
If you closely observe the tricks highlighted on this article, freeing up disk space on android devices will not be difficult and as well enjoy more space on your android device. If you find this article helpful, do share with friend on social media and if you have contribution, just drop them on the comment box bellow.
Change Facebook Password: Simple Steps On How To Change Facebook Password