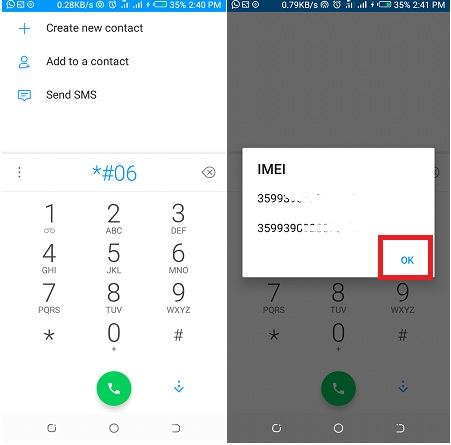 IMEI Check: imei is an International Mobile Equipment Identity (IMEI) number that identifies your phone. To my surprise, no two phones have the same imei number. If your phone is stolen, you can call your network provider and have them blacklist the device using its IMEI number, which should make it useless to the thief, even if they change the SIM card.
This is usually a string of 15 or 16 digits, and carriers use it to identify the devices registered on their networks. Being unique and hard to modify. In some cases, the number can even be used to track down a certain device in order to return it to its rightful owner.
In simple meaning, imei check is the process of whereby you check your phone imei number. Well, there is a number of ways to do imei check by entering a special code using the device's keypad or Phone app, by digging in the handset's settings, or by checking the details stored on your user account, to give a few examples. These and other methods of finding a phone's IMEI number are described in this article.
How to Check IMEI Number on Find My Device App
You have learnt many ways to find your IMEI numbers. Some of the ways you learnt were stress details on before your phone got lost or stolen. I came across these simple steps a few days ago, while I was trying locating my friend's stolen phone.
So I decided to download Find My Device app from Google play store. Read more on how to find my lost phone. What I am saying is that even if you lost your phone or someone stole it from you. You can still get your phone IMEI Number from this amazing app. Here are the steps you need to follow:
But before the details steps, what and what do you need? These are very simple, here is what you need:
Phone, I mean Android phone
Internet connection
Active G-mail account. You must have used it on the phone before you misplace it
Ability to follow simple instruction.
Now that you have these at hand, then you are good to get your phone imei number, even if it is a lost phone. Now the steps in details:
Step 1 ====> Visit Google play store to download FIND MY DEVICE APP if you don't have it on the phone you want to use. If you have it, there is no need to download again.
Step 2 ====> Open the app on your device, or friends device. If it is your friends' phone, tap on SIGN IN AS GUEST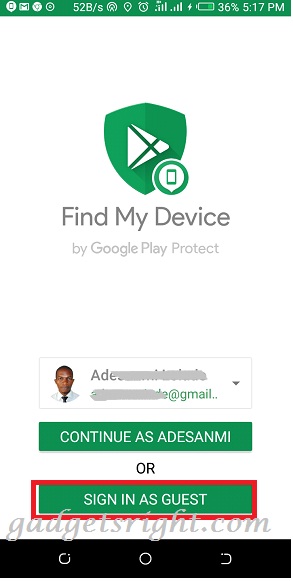 Step 3 ====> From here provide the details of the active Gmail account you used on the lost phone.
NOTE: If you have logged in your account on different devices, you will need to select the specific device you want to find its imei number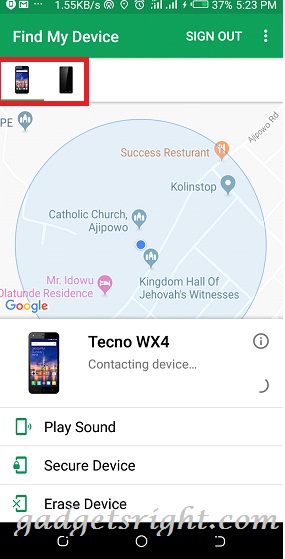 Step 4 ====> On the phone, tap on the exclamation mark inside the circle at the front of the phone. Finally, your phone imei will come up.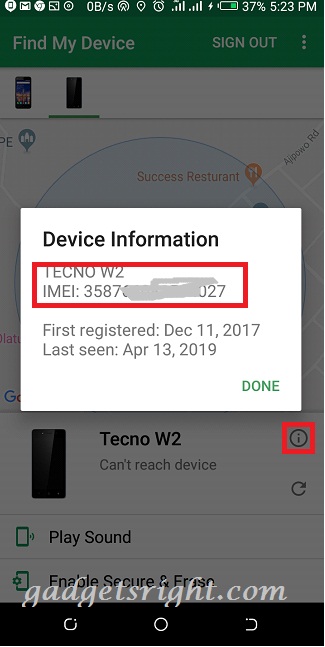 As you can see, these steps are very simple and easy to follow.
Imei Check Using A Phone Dialer on any Phone
The universal method for checking IMEI number, which will work on any phones such as iPhone, Android phone, and any other phone. Here are the steps: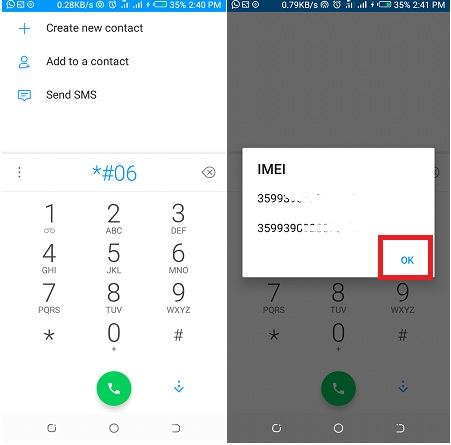 Step 1 ====> Open your phone app
Step 2 ====> Dial *#06#
A box should pop up with your IMEI code in it, and you can copy the number down and then tap Dismiss or OK to close the box.
How to Check IMEI Number on Android Phone
Android is a common phone, so you can find the IMEI in the settings menu. You can follow the steps bellow to check imei number
Step 1 ====> Power on your Phone
Step 2 ====> Tap on the Settings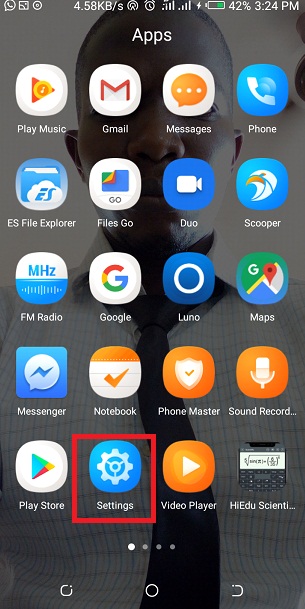 Step 3 ====> Now tap About phone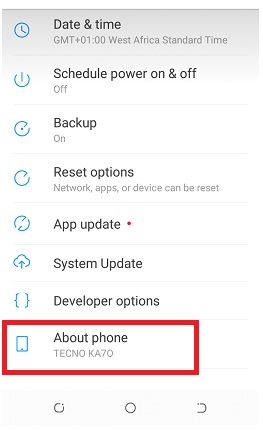 Step 4 ====> Now tap on Status ====> Imei Information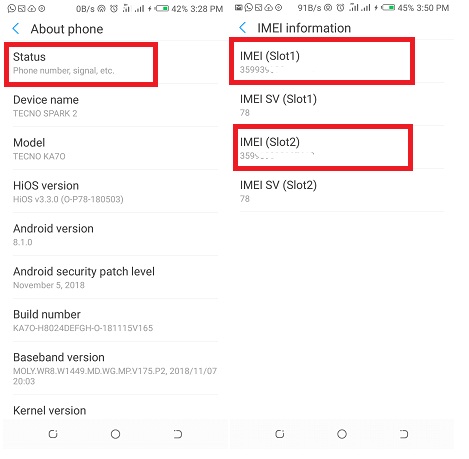 In some phone, the steps will be as follow:
Step 1 ====> Power On yoor Phone
Step 2 ====> Tap the Settings on your phone
Step 3 ====> Go to General
Step 4 ====> Tap About device
Step 5 ====> Status ====> Imei Infoormation
You will want to write or type the number out somewhere else.
How to Check Imei on iPhones
Imei check on iPhone is very easy. Simply go through the steps below:
Step 1 ====> Power ON your device
Step 2 ====> Locate and tap Settings
Step 3 ====> Now tap on General
Step 4 ====> Finally tap About
Scroll down and look for the IMEI entry in the list. You can also touch and hold the number to copy it to the clipboard and then paste it somewhere else.
Imei Check if You Lost Your Phone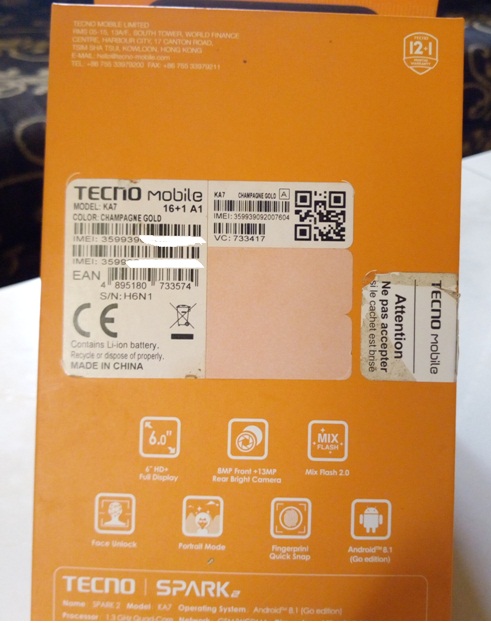 If your iPhone or Android phone has been stolen and you forgot to check and write down the IMEI number, there is still a chance you can find it. If you kept the box that your phone came in, there's a good chance you will find a sticker on the outside of it that lists the IMEI number of your phone.
Editor recommendation:
Infinix Hot 5: How to Hard Reset Infinix Note 5
How to Hard Reset Samsung Galaxy S8
How to Factory Reset Tecno Spark 2 Pro KA7