I strongly believe this, millions of people using computer globally will have one way or the other encounter the issue of slowing in operation in their computer while operating it. You might be thinking on what to do to improve your pc performance in other to have better operating system.
If you continue using you system with the slow performance, wow, this is boring. You will not enjoy what you are doing as you are to wait till the it comes up. Then you will be thinking of what to do to increase computer performance.
Improve computer performance on windows are very simple thing to go about, if you are facing this issue on your system, I am assuring you, you are at the right place to get the right answer to improve your pc performance.
There are different article on how to increase computer performance, some requires you to download certain program on your computer system. Many a times, this programs are not functioning well, then, it result to waste of time, data and your money if you are to pay before you get their service.
Increase Internet speed: How to Increase Internet Speed On Your Computer
The benefit of this article is that, you don't need to have data, you do not need to spend money, what you need to used is present on your computer system. So therefore, this article will lead you through the ways to make your computer faster.
What do you need to improve your pc performance?
Before we will continue on how to increase computer speed, the following should be makes available on your computer.
The battery of the computer should be charged to at least 70%
You have to be a patient fellow, i.e, you must be patient enough for the operation to complete.
What causes slow performance of your computer system?
The fact remains that, there are certain issues that cause your computer system not no perform to your expectation. Your computer is probably not as running as fast as it used to. Our PCs fill up with all kinds of files, documents, music, videos, games, but also viruses and spyware. Over time, PCs get overloaded and can slow down heavily, thereby result to, how to improve your pc performance.
Simple steps to improve your pc performance for better operation
Before we continue, it is highly recommended that you first know the rating of your computer performance. This can be done easily by:
1. Opening Control Panel, then clicking on Performance Information and Tools.
2. The window that pops up should contain 5 categories and 5 scores. The sub-score is on a scale from 1.0 to 7.9. The higher it is, the better the condition of your PC
Top Best Laptop Computers you Needs in 2017 and Beyond
Step 1: Checking hard disk for errors to improve your pc performance
Some actions like crashes, power failure or computer not properly short down may cause you computer to begin slow down in operation. This process identifies and removes these errors from hard disc. Do this every few months to make sure the drive itself is functioning properly.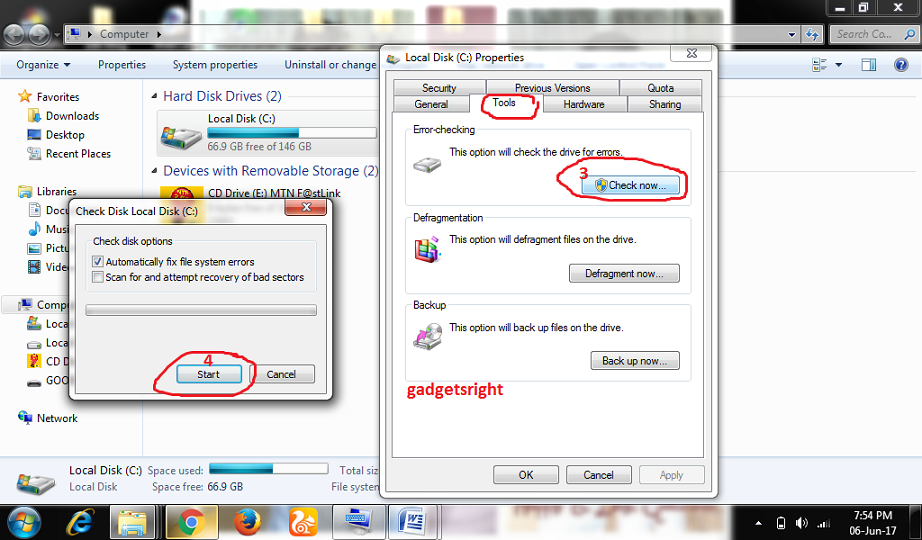 Click the Start button, then click on Computer
Right-click your primary disk drive that you want to check, then click Properties
Under the Tools tab, click the Check Now button.
Check all boxes, then click Start. This may take several minutes. I recommend not using your computer for any other tasks while checking for errors, by doing this you are on the right track to increase computer performance.
Step 2: Clean up disk to increase computer performance
Temporary files stored in the hard drive will be removed thereby free up space through this process.  While browsing through the Internet, your computer collects temporary files to help site load faster. I recommend do this process every month.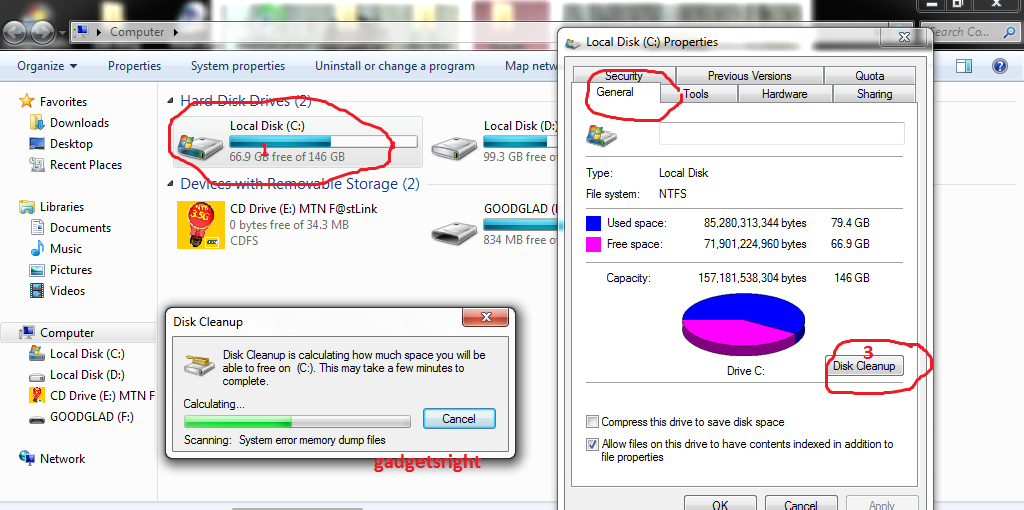 Click on Computer
Right click on designated drive and choose Properties
Click on Disk Cleanup, under the General tab
Step 3: Defragment hard drive to improve your pc performance
Defragment hard disk helps improve the performance and speed of your hard drive by piecing together files that have broken apart.
The more full your hard drive is, the more likely your files have been fragmented making it harder to find all of the contents of files thereby causing low performance of your computer system.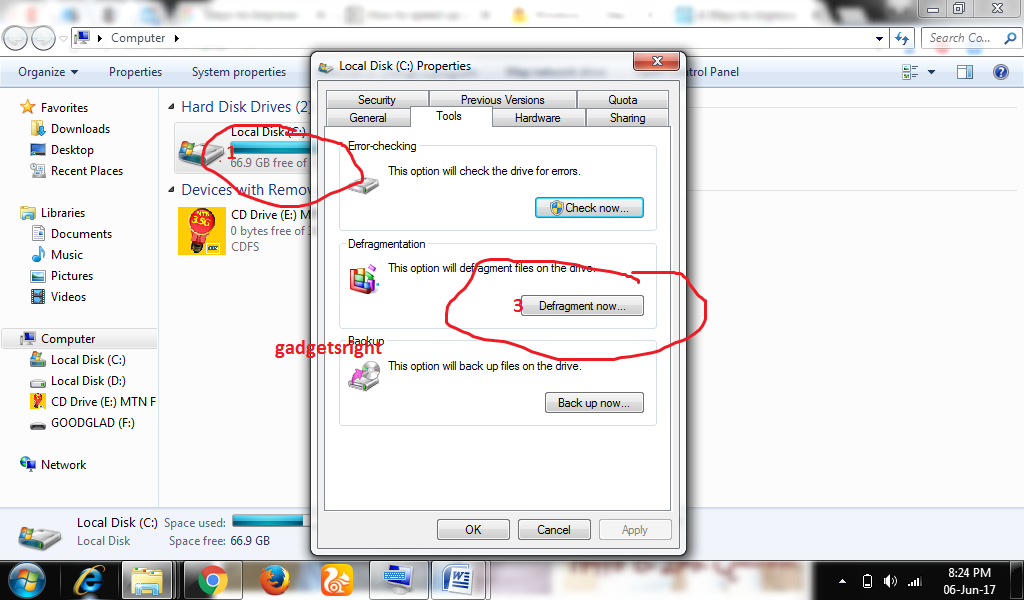 I recommend doing this every month and while you are done using the computer as this process can take over an hour.
Click on Computer
Right click on designated drive and choose Properties
Click on the Defragment Now button, under the Tools tab
Finally
Hopefully this guide helped you to improve your pc performance. These processes usually increase computer performances and speed as it gets rid of all of the unnecessary files.
The end result should be comparable to a new computer, this is exactly what I enjoyed. Remember to regularly do maintenance on the computer and follow these guidelines to keep your computer in good shape.
Enjoy your well performing computer, do share this among your friends on social medias.