This tutorial will provide you with step by step guides to Install and use the Tutu App on Android, iPhone or iPad device. Installing Tutu App is a great way to search for and find applications not available within the Apple App & Google Play Stores.
Tutu is a third-party app that stores tons of applications available for use on iOS and Android platforms. Instead of jailbreaking your device for installation, however, users can simply install these apps via your mobile device.
Similar to TweakBox, and AppValley, Tutu hosts applications that have been tweaked or modified for user preference. Many of the apps held in Tutu are free versions of an application that you must usually pay for.
Well, forget all your disappointments and savour the joy of having all of your favourite paid apps without cashing out a single penny. While this seems unbelievable, just wait until I discuss the hottest third-party app in town which will certainly put Google Play Store and App Store to shame.
Let me introduce the Tutu App. Unless you are a techie, it might be your first time hearing such an application. Lucky for you, this could change your smartphone experience altogether- of course, for the better!
Tutu App Basics
Tutu App is a third-party application that works similarly to Google Play Store and App Store, albeit offering free downloads of today's most popular paid apps. No, you won't have to worry about exceeding the limit as the app doesn't give restrictions, but instead gives us unlimited access. How cool is that?
It also comes with an integrated ad blocker so you won't get cluttered with annoying advertisements- talk about a sigh of relief. Unlike other apps, the Tutu App doesn't require a rooted Android smartphone or a jailbroken iOS-toting device; it can be easily availed for free without any hassle.
I know you have been waiting for this all of your life, but the Tutu App doesn't want you to wait any longer. It sports a high-speed downloader so your apps can download in just a blink of an eye. To keep your device clean and fast, it also removes junk files automatically. It also clears out the RAM, lending you more speed!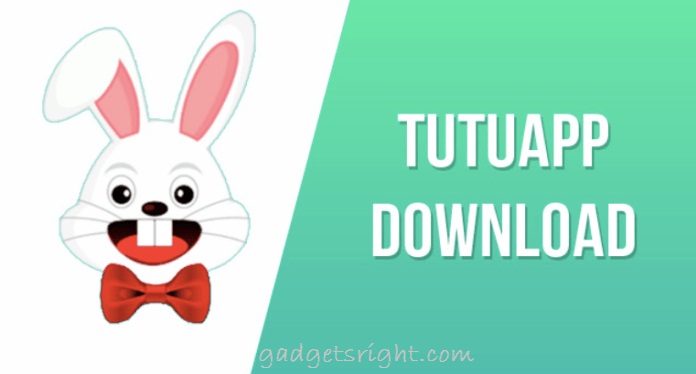 How to Install Tutu App on Android Device
To be able to download and install TuTu App on Android device, you must follow the steps below.
Step 1 ====> Open your Android Settings app and tap Security
Step 2 ====> Find and enable Unknown Sources by tap the box
Step 3 ====> Now open your mobile browser and tap on this .apk link source.
Step 4 ====> Go to your downloads folder, find the .apk and tap to install it
Step 5 ====> When it's all finished, the app icon will be on your home page.
How to Install Tutu App on iPhone or iPad Device
Step 1 ====> From Safari browser, tap one of the profile download buttons on the TutuApp Download page
Step 2 ====> Tap Install on the TutuApp page that opens, so the profile has permission to download
Step 3 ====> Tap Install Profile in settings when it opens
Step 4 ====> Put your passcode in and wait for Safari to open
Step 5 ====> When it does, tap Install and then Install on the popup message
Step 6 ====> Settings open once more, tap on Install ====> Next
Step 7 ====> Tap Done and wait for the install phase to complete
Step 8 ====> If you don't see the app icon on your home page, repeat the steps
How to Auto Reply to Texts on iPhone While Busy
How to enable or disable automatic updates on iPhone or iPad
How to delete photos on iPhone and iPad
How to Check and Delete Voicemail on iPhone
How To Lock Apps On Any iPhone: App lock
How to Change Your iPhone Ringtone Without iTune
How To Update iPhone Software Without Problem
How to Use the Tutu App
Using the Tutu App is as easy as operating your other usual applications. Nevertheless, it still helps a lot to know the step-by-step guide so you won't get lost on the way.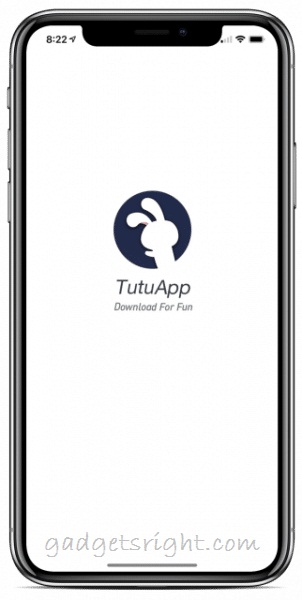 Step 1 ====> From the Tutu App's home page. You will see a bunch of popular game and app suggestions. That list includes Gangstar Vegas, Last Day on Earth, Spotify++, and Grand Theft Auto.
Step 2 ====> At the top left part of the opening page, you can spot an icon beside the search bar which when clicked, leads you to a personal account tab. You can choose to log in your account or opt not to.
Step 3 ====> Regardless of having an account or not, you can start searching for your favourite games and apps and tapping on it once you have found what you are eagerly looking for.
Step 4 ====> Click Download and you are good to go.
The same method goes to any app you want to download. Aside from games, you might have invested a lot of time streaming through Spotify and making yourself goofy courtesy of Snapchat. Good news is, you can also get them on the Tutu App.
Tutu App Categories
There are 5 categories available within the Tutu App. They include Home, Games, Apps, Charts, & Manager.
The Home:
The Home Section of Tutu provides featured apps & games along with suggestions and more. By clicking the "Now Free" tab, you will be directed to tons of apps that usually require payment but are available for free or for a reduced price.
Games Category:
Games Category Tutu's Games Category is filled with awesome games of all kinds. Some of the more popular games include Pokemon Go, Millionaire Slots, Texas Poker Master, and many more. If you are a gamer, you will definitely want to check this area out.
Charts Section:
One of the best features the Tutu App provides is it's Charts Section. By using this Category, you can view all the popular games and apps and see what's trending. Everything from Spotify++ to Instagram and more are all available here.
Manager Section:
When installing any app through Tutu, it will show up in the Manager Section. This shows how much space on your device has been used, how much is available, and more. You can even bulk delete apps that you no longer use through this Category.
For those who can't get enough of the app, it can also be installed on a PC in only a few short steps. All in all, you can't go wrong with the Tutu App installed on your favourite device. Give it a try today and let us know what you think of it using the Comment Section below!