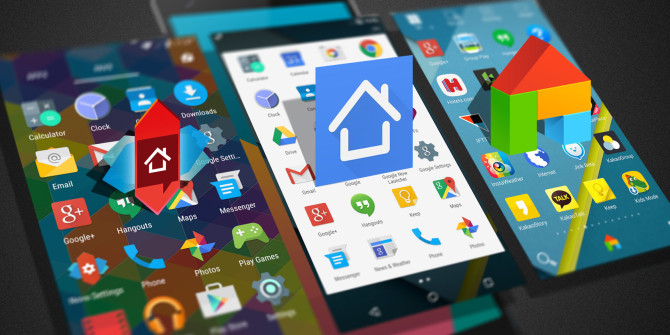 The way we arrange, organize, and interact with our apps on Android is called the launcher. Launchers usually consist of a series of home screens, where we can arrange app shortcuts and widgets and an app drawer.
Every phone comes with a launcher, but when they drop the ball, there are endless third-party launchers that not only pick it up again but knock it clear out of the park.
Some variants of this article have tried to claim that there is one launcher to rule them all, that there truly is a best launcher out there.
I don't believe that's possible, even though I have a launcher I value over all others. You use your phone differently than I do, and I use my phone differently than my coworkers do or my friends or my family do.
What is Android Launcher
We are quite familiar with the term Android Launcher. However, do we really know what Android Launcher is? These are applications that allow users to tweak the device's home screen and add other functions that best suits your taste.
You have the power to customize the home screen and application list drawer with minimal effort. These Android Launchers will quickly modify the software features and designs of the operating system of your device.
Does your phone have outdated software and annoying default features? Well, you will be overwhelmed with the Android experience you will get with these Android launchers.
Make sure it is not ROM
ROMs are different from Android launchers, they are permanent. When you use ROM, you are replacing the operating system of your device. We do not recommend that you will just void the warranty of your phone.
Meanwhile, Android launchers are easy to download, install and navigate. You do not need to root your device to enjoy a better Android experience.
What is iPhone launchers?
iPhone launchers help you in getting iOS like themes & UI Android. But you cannot do that process in reverse, that is where Android as a mobile platform shines.
Android has many customizable options, there are tons of Android launchers out there, that switches the user interface seamlessly. If you are not satisfied, you even have the option to install some of the cool custom ROMs to change the entire OS skin. But the era of ROMs is diminishing, as the Android updates are getting better.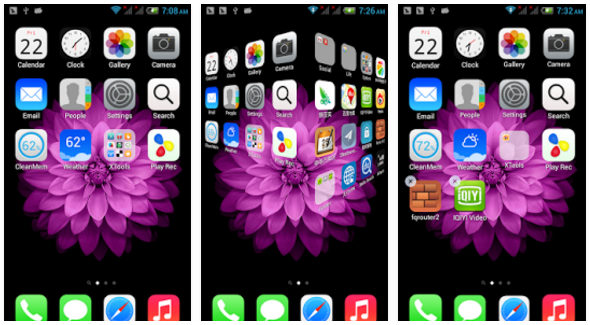 With that being said, funny part starts when you have some options to get started with the iPhone launchers, Yeah, you can get Apple iOS icon packs, user interface and transitions in Android with some equivalent iOS launchers.
You are not supposed to stop there, even there is an option to install iOS apps on Android, well that has many issues which may or may not work.
What is Windows Launcher?
An application launcher is a computer program that helps a user to locate and start other computer programs. An application launcher provides shortcuts to computer programs, and stores the shortcuts in one place so they are easier to find.
In the comparison of desktop application launchers that follows, each section is devoted to a different desktop environment.
Parts of a Launcher
Home Screen: This is the view you get by default when you press the Home button on your Navigation Bar. The Home Screen provides a place to put shortcuts and widgets to access frequently used apps and functionality.
App Drawer: Accessed by pressing the middle icon in the App Dock, the App Drawer organizes all your installed apps in one place.
App Dock: Your four favorite apps, plus access to the App Drawer. Displays on all home screens.
NOT Part of a Launchers
Notification Bar: This displays by default at the top of your screen. A thin bar that shows system icons (WiFi, Data, BlueTooth, Alarm, etc. and Notifications Icons (to tell you which Notifications you have). If you are one of those individuals that still has soft keys, you are probably wondering what those three weird symbols are.
Notification Shade: Swiping down on the Notification Bar brings up a screen that lets you view individual notifications. A second swipe down reveals quick-settings and access to the Global Settings.
Global Settings: Here is where you can adjust all the settings that have to do with your phone; they have absolutely nothing to do with the launcher
Navigation Bar: This bar displays at the bottom of your screen and has three white icons (from left to right): Back, Home, and Resents.
Is It safe to Use Launchers
In short, yes, most launchers are not harmful. They are just a skin to your phone and does not clear any of your personal data when you uninstall it. I recommend you look at Nova Launcher, Apex Launcher, Solo Launcher, or any other popular launcher. Good luck with your new phone
How to Use Android Launcher
There are a number of Android Launchers available in Google Play Store. Each of these launchers has their own distinct visual elements making your device look new and fresh. Here are the simple and easy step you need to follow to be able to use Android Launchers
Step 1 ====> Look for the Android Launcher you want in Google Play Store.
Step 2 ====> Download and install the launcher.
Step 3 ====> Select the launcher. Tap Always.
Step 4 ====> Navigate through the settings of the Launcher.
Step 5 ====> Customize the Launcher.
Step 6 ====> Download themes from Google Play.
Quick Tips and HowTo on Android Launcher
Shortcuts On Launchers
Shortcuts are placed on the Home Screen in order to grant even easier access to your favorite apps. Creating a shortcut is simple:
Step 1 ====> Open app drawer.
Step 2 ====> Locate app by scrolling through drawer.
Step 3 ====> Long-press (press and hold) on the app until the drawer closes.
Step 4 ====> Drag shortcut to desired location on screen.
Remove shortcut by long-pressing and dragging it to the X that appears at the top of the screen.
Widgets On Android Launchers
Widgets are a feature of Android that other OS's really don't have; a they are graphical representations of shortcuts to data that apps wish to display to you. For instance, the score of a game you are following, or your bank account balance for quick reference.
Creating a widget is slightly more involved than a Shortcut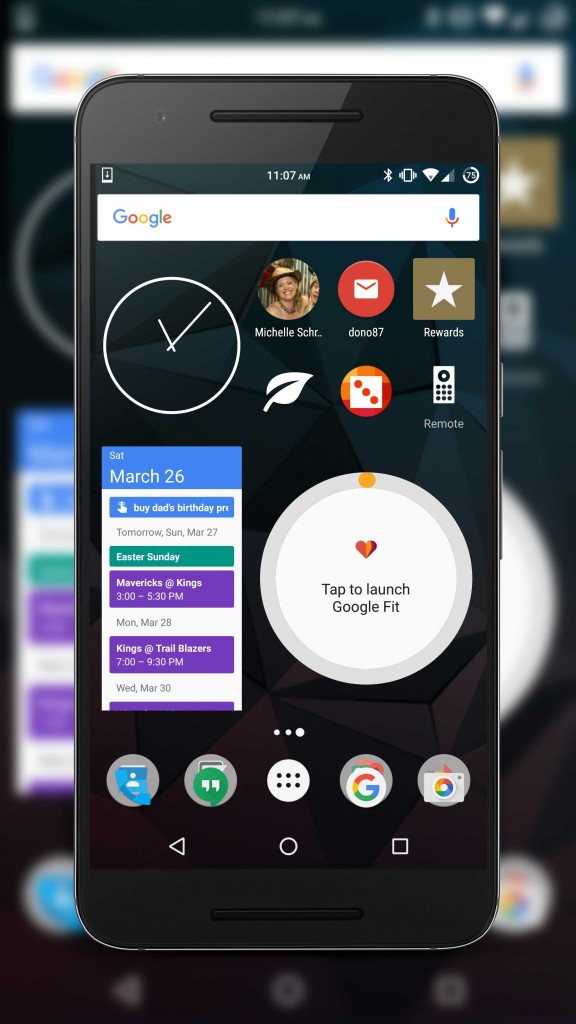 Step 1 ====> Long press (press and hold) on any blank space on your Home Screen.
Step 2 ====> Then tap on Widgets.
Step 3 ====> Now scroll through the available widgets until you find the one you want.
Step 4 ====> Long Press it and drag it to the desired location on your Home Screen.
To remove it, simply Long-Press it and drag it to the X Remove that appears
Folders On Android Launcher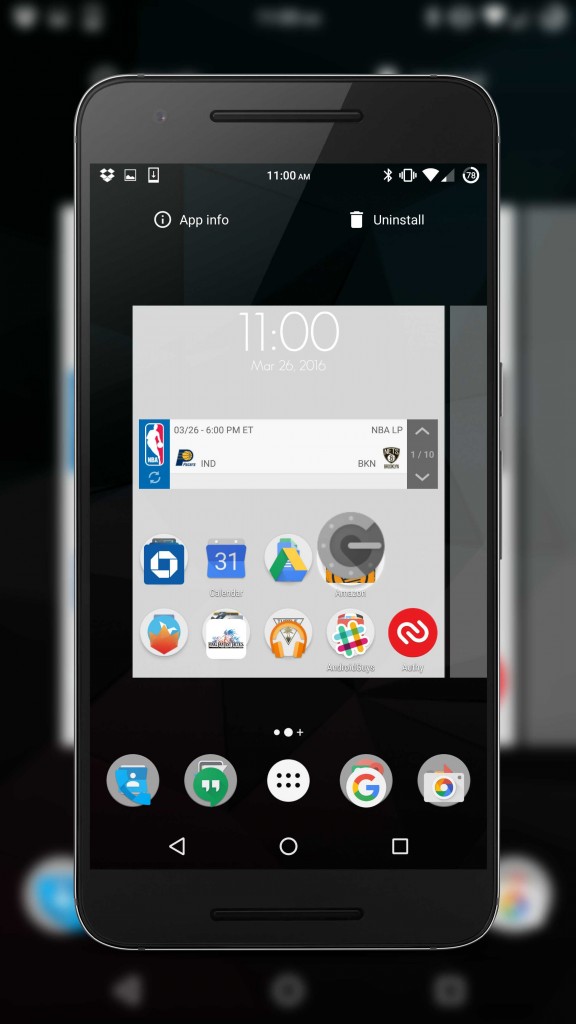 Folders are a collection of app Shortcuts that fit inside a single Shortcut location. To create a Folder, simple over one app Shortcut onto another to form a folder.
Gestures
By default, the Google Now Launcher only has one Gesture enabled, swipe right to access Google Now. Some Launchers let you use Gestures to perform other actions, for example, you might want to launch the first app within a Folder when you swipe up on the Folder itself, or you might want to launch the conversation with your Significant Other when you swipe right on the Hangouts Shortcut.
Best Android Launchers
Here is the list of best launcher you try on your devices, you can download the from Google play store
Nova Launcher
Evie Launcher
Buzz Launcher
Apex
Niagra Launcher
Smart Launcher 5
Microsoft Launcher
ADW Launcher 2
Google Now Launcher
Rootless Launcher
What is the fastest Android Launcher?
The fastest Android Launcher we can recommend is APUS Launcher. You can confidently download the app and enjoy its fast transitions without consuming the space of your device. Do not worry! It is compatible with a budget to top tier devices.
Editorial picks:
Fortnite: Everything You Need To Know About Online Game
How to Connect AirPods to Your Devices
What Is Airpods And Its Amazing Features
How Does Craigslist Works, Illegality And Safe
What is Terrarium TV? Here is Everything You Need to Know
Lucky Patcher: How To Use It and Its Features
What is the lightest Android Launcher?
Lightest Android launchers extend the battery life of your device and it should only take a minimal amount of your space. Regardless of that, this lightest Android Launcher can still provide stability and optimization. The team gadgetsright suggest Smart Launcher as the best lightweight Android launcher available in the Google Play Store.
How to Set the Default Android App?
After all the customization, we get tired and want the default app or launcher again. It is possible to set the default app again. Setting or removing the default Android app can be a long process at first. However, once you are familiar with the steps it would be easy for you