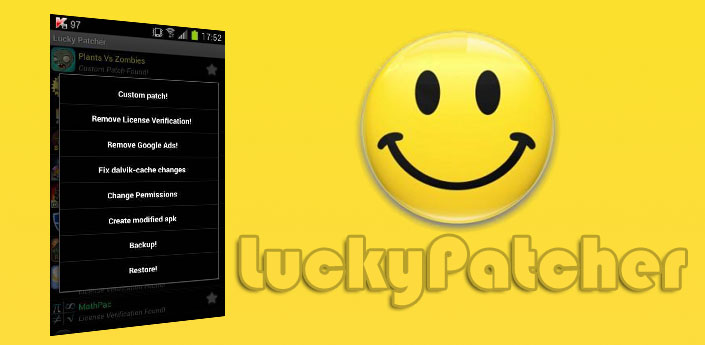 Lucky Patcher is a tool that is not designed for cracking purposes, but does offer a series of features to manipulate apps that, illegalities aside, let you do certain operations which in specific situations might be of great help. These days cracking apps has become so widespread a practice on Android that it's prompted a sad exodus toward Freemium models to put the brakes on unsustainable levels of piracy.
Lucky Patcher analyzes the list of installed apps on your device and indicates the actions you can carry out, among which you will find the possibility to remove the license verification included on many apps that requires them to be downloaded from Google Play to work modify. The associated permissions, extract the APK file to do backups and other illicit actions like removing Google Ads or unlocking paid apps to be able to install them on other devices. The latter in particular we obviously do not support around here.
Colour Code on Lucky Patcher
The only requirement to use Lucky Patcher is to have a rooted device, which is really easy to do with tools like TowelRoot or KingRoot even if you are not super skilled in the subject.
Once you install and run Lucky Patcher you will get a list of all your installed apps alongside the actions you can do with them, as well as a colour code on the title that indicates the compatibility with the tool when it comes to doing certain operations. Here are the colour code and its function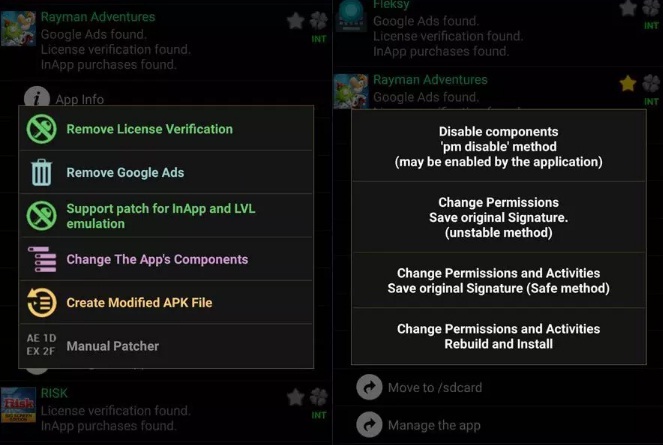 1 ====> Green: Can be registered and disconnected from Google Play
2 ====> Red: Cannot be modified.
3 ====> Yellow: Has a specific patch available
4 ====> Purple: A system startup app.
5 ====> Orange: A system app.
6 ====> Blue: Includes Google Ads
Is Lucky Patcher illegal?
Bearing in mind strictly legal criteria, we can confirm that Lucky Patcher is legal. However, if we understand illegality as any action that involves breaking a few rules, then we would have to admit that Lucky Patcher is not legal.
Basically because it can be used to hack and remove licenses from applications and games, and that breaks many of the rules that Google Play imposes to developers, if they want their software to be included in this official application store. Those apps that can be used to infringe the terms of use of the company, such as this one that allows us to apply patches to apps to remove payment requirements, are usually banned.
In turn, it also infringes the conditions of the applications that have enabled different restrictions that can only be unlocked by making in-app purchases, such as getting rid of licenses or removing adverts. That is basically how developers manage to finance their work so you would possibly be breaking a few intellectual property laws in certain cases.
In other words, nobody is going to call the police to arrest you for downloading Lucky Patcher but how legal or illegal it is will depend on how you use it: you can't compare cloning an app to have it twice on your smartphone or tablet, to not paying to use a license.
It is also quite complicated to get caught using this app, so it is really all down to an issue of ethics: it is up to you whether you prefer to pay to make use of somebody else's work or steal it for free.
Get To Know About The LuckyPatcher Features
Lucky patcher is a wonder app for Android users that love to bypass certain thing about apps installed on their smartphone.  Here is a list of some of the hidden features on LuckyPatcher app on Android phone.
Restore or backup of apps and data: This app has a backup feature, which assists you with the backup of essential data and apps. It can save by creating a backup in the external files. After that, users can use the backup in the PC or on cloud options.
Free app buying: Using this feature will help a user in accessing free apps in your android based device.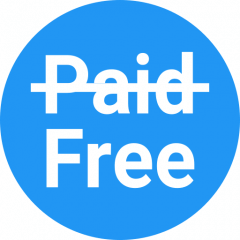 If you are playing any android game, and you have stuck in the middle or last due to reduced number of resources like coins, gems, or much more, this app will offer you complete access to get these resources free of cost. Here you can also find the Download lucky patcher alternatives for android and ios.
Eliminate ads: While playing any game or using any app, the more chances you see many ads that may irritate you. With the lucky patcher, you can make the modifications to the apps so that you can access to receive a wide range of benefits. It can offer the elimination of the ads from your Android device.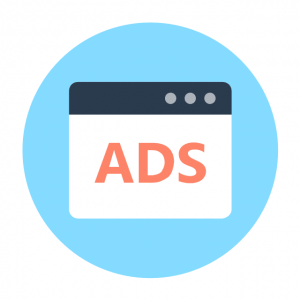 Store the apps in SD card: Once you have installed this app in your mobile, it is good to use it for transferring your installed apps to the SD card. So, what are you waiting for? Grab the opportunity to install this app on your device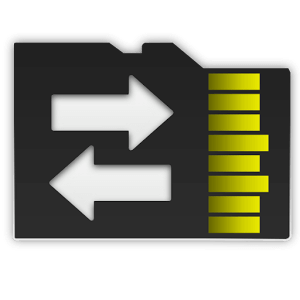 Eliminate license verification: This app can remove license verification problem in just a few clicks. This feature is helpful in this case when you have downloaded any paid without paying any amount of money; however you cannot access it because of the license verification option. After installing this app, you can get an option to skip the verification process of any game or app.
How To Download Lucky Patcher Apk
Step 1 ====> First of all, you must have rooted device to install the lucky patcher app and do remember without root access you cannot use this app to any of your devices. This app is not available in Google play store so in order to install this app, you need to download APK file.
Step 2 ====> Once you downloaded the apk file
Step 3 ====> Go to Android settings
Step 4 ====> Find security and make sure you enable unknown sources
Step 5 ====> Install the app file on your device.
Lucky patcher app is not a virus or malware but Google Play Protect claims it to be a harmful app. You can ignore it without any worries as it is 100% safe and secure to use
Editorial picks
How to Update Google Play Services on Android
How To Manage Google Play Store Apps: Download, Update, Uninstall
How To Download And Install Google Play Store
How to Download and Install Google Play Store APK on Android
Complete Steps on How to Format Tecno Phones (Android)
How To Remove One UI From Your Samsung Smartphone
How To Install Lucky Patcher APK on Android device?
Before downloading and installing this app (Luckypatcher) on our Android device, we need to know what it requires of our Android smartphone. Here are the requirements:
Requirements to use the Lucky Patcher App
====> You must need at least 2 GB ram to run the lucky patcher app properly
====> Free internal storage of 10 GB is required by the app to function optimally
====> A rooted android device is must since it is a modding tool
====> You must need android version 2.3.3 (Gingerbread) or above
How To Install This App (Lucky Patcher)
Step 1 ====> First of all, you have to download and install the Lucky Patcher APK and then open it to hack in-app purchase.
Step 2 ====> Then after finding it, tap on it and select open menu of patches.
Step 3 ====> A message will be appearing on your screen as in-app purchases found, tap ok.
Step 4 ====> Tap on custom patch, select Support patch for in-app and LVL emulation.
Step 5 ====> After it is done, tap on the APK without Google ads option, if it is available.
Step 6 ====> Tap on APK without license verification option, if available.
Step 7 ====> Finally, restart and reboot the device.
You will get a warning in the pop up now: Blocked by Play Protect. Don't worry about this error, this error is shown by Play Store for obvious reasons as this app will help you in doing free in-app purchases.
How to use Lucky Patcher App?
Lucky Patcher is very easy to use on your device and here in this article, we will be sharing you certain steps that you need to follow to modify the app.
Step 1 ====> At first, you need to tap on the Lucky Patcher icon for running it on your device.
Step 2 ====> Then a list of all installed apps will be appearing on your screen.
Step 3 ====> Out of the list select anyone that you want to work on it.
Step 4 ====> Different customization options will be there in menu option out of which you need to choose the one you want and the menu is more or less self-explanatory which will help you to access easily.
NOTE: Before using the app file makes sure you to back your device.
How To Remove License Verification Using Lucky Patcher
Step 1 ====> Use only original APK files signed by the developer as targets
Step 2 ====> Tap the name of the application/software and select Remove License Verification
Step 3 ====> Select Auto mode and test the application with internet access
Step 4 ====> If the result is negative, Select Auto mode (Inverse) or Extreme Auto mode
Step 5 ====> If you are lucky, your program will be registered
Step 6 ====> To return the application to its original state, you will need to tap Remove ODEX with Changes or Restore.
How To Remove Google Ads Via LuckyPatcher
Step 1 ====> Tap the name of the application/software and select Remove Google Ads
Step 2 ====> Then choose Patch to remove Google Ads
Step 3 ====> Run and test application with Internet
Step 4 ====> If ads are still present, tap Disable Ads Activities, find Ad activities and disable them;
Step 5 ====> If you are lucky, Google Ads should have stop displayed
Step 6 ====> To return the application to its original state, you need to tap Remove ODEX with Changes or Restore
How To Create Modified APK
Step 1 ====> Tap the name of the application/Software and select Create Modified APK
Step 2 ====> Select Patch for Modification of APK
Step 3 ====> Modified installation file will be in folder /sdcard/LuckyPatcher/Modified/
Step 4 ====> You should know that a rebuild APK file is not the same as the patch is already installed application. Since the as opposed to simply patch the application is very easy to test yourself to changes, and thus work correctly so fail the install will not.
How To Fix Lucky Patcher App Not Installed error While Installing LP
Step 1 ====> Open Play Store app  
Step 2 ====> Tap on the three horizontal lines button
Step 3 ====> Scroll Down and tap on play protect
Step 4 ====> Tap settings icon at top of right side
Step 5 ====> Now disable the Scan Devices For Security Threats
Step 6 ====> You will get a warning. Ignore that and tap on OK
Conclusion
I hope this article has provided you with the useful information about the application that you are looking for. This application is very simple and smooth to handle with its best features. Its better performance is the main reason you need to choose the app. Don't forget to bookmark this page to stay up to date with Lucky Patcher Latest Version. Support us by sharing this article on social media like FaceBook & WhatsApp Groups.