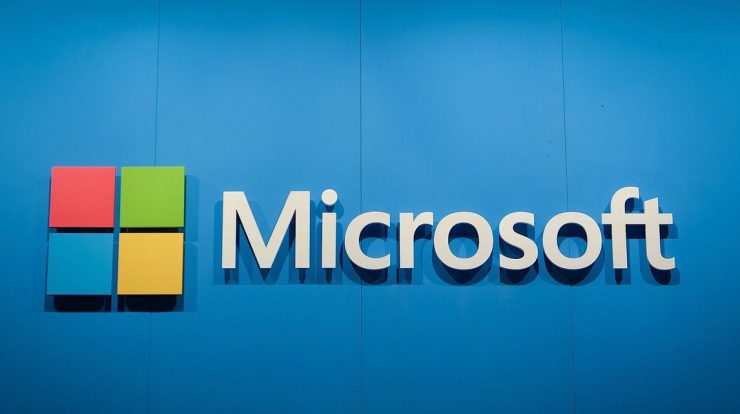 Microsoft is a US-based technology company. It was founded by Bill Gates and Paul Allen in 1975 and quickly grew to become the largest software company in the world. Today, Microsoft is still widely known for its software, but the company also develops hardware and provides a number of cloud services.
Company Origins
Microsoft's roots go back at least as far as 1975, when the first commercially available personal computer appeared on the cover of Popular Electronics magazine. The Altair 8800 was a rudimentary system, but it found a market for home-based computers and created a new demand for software to use with these systems.
Bill Gates and his friend Paul Allen immediately saw the potential. Gates contacted the manufacturer Micro Instrumentation and Telemetry Systems (MITS) and offered to write a program for the new computer.
Gates and Allen created an interpreter for BASIC, then a mainframe programming language to use with the Altair. MITS hired Gates and Allen in 1975.
But by 1976, they had left to devote more time to their own fledgling company, Microsoft, which they incorporated in 1981. The company went public in March 1986.
Windows OS
In 1983, Microsoft introduced its first Windows operating system, Windows 1.0, which was not released until November 1985. Heavily influenced by Apple's existing graphical user interface, Windows 1.0 was more user-friendly than the command-line interface of DOS, with menus that the user could access with a keyboard or mouse.
Microsoft has released a long succession of operating systems for home users, including Windows 3.0 in May 1990, Windows 95 in August 1995 (later updated to Windows 98), Windows XP in October 2001, Windows Vista in January 2007, Windows 7 in October 2009, Windows 8 in October 2012 (later updated to Windows 8.1), and Windows 10 arrived in July 2015 as the latest OS iteration.
MS-DOS
Microsoft's major breakthrough occurred in 1981 when the company furnished an operating system for IBM's first major entry into personal computers. Called PC-DOS by IBM, Microsoft also marketed its own version, MS-DOS (Microsoft Disk Operating System).
The early 1980s saw both IBM's and Microsoft's fortunes soar. Microsoft dominated the software market, just as IBM dominated the personal computer market. A PC other than one from Apple was commonly referred to as an IBM-compatible clone; these clones featured microchips from Intel.
Windows Server OS
Microsoft also plays a prominent role in data centers with its enterprise-class server operating systems to give organizations powerful administrative control of large corporate networks and services.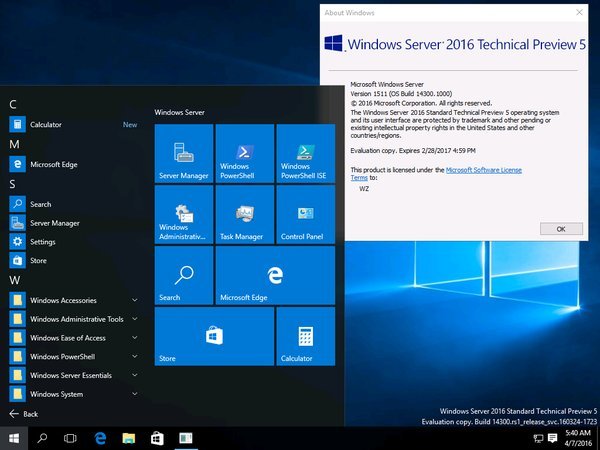 Key features in the Windows Server operating system include Active Directory, which automates the management of user data, security and distributed resources, and enables interoperation with other directories and Server Manager, which is a utility to administer server roles and make configuration changes, either on local or remote machines.
Early versions of enterprise operating systems included Windows NT 3.1 Advanced Server (released in 1993), Windows NT 3.5 Server (released in 1994), Windows NT 4.0 Server (released in 1996) and Windows 2000 Server (released in 2000).
Later versions adopted a Windows Server nomenclature, including Windows Server 2003 (released in 2003), Windows Server 2003 R2 (released in 2005), Windows Server 2008 (released in 2008), Windows Server 2008 R2 (released in 2009), Windows Server 2012 (released in 2012) and Windows Server 2012 R2 (released in 2013). Windows Server 2016 is the latest enterprise OS made generally available in October 2016.
What Is Microsoft Office?
Microsoft Office is a popular set of software programs from Microsoft that includes a word processor, a spreadsheet tool, a database program, an email utility and other productivity software commonly used in modern offices.
You can either purchase a copy of MS Office to use on your computer or sign up for a subscription to Microsoft's cloud-based version of Office. A variety of commercial and free alternatives to MS Office and its component programs are available from other vendors.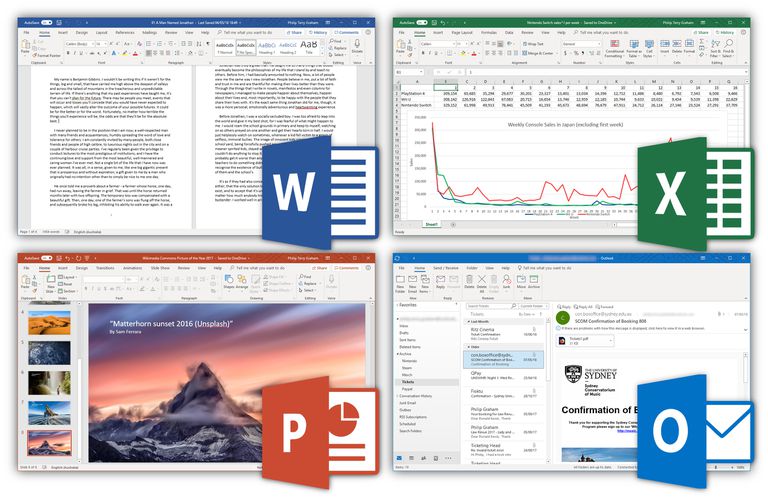 Microsoft Office is a set of productivity programs usually sold together as a single package. You can either purchase a copy of Office for use on a computer or sign up for the cloud-based Office 365 subscription service, which includes access to regularly updated desktop and browser-accessible versions of the software suite.
Components of Microsoft Office include Microsoft Word, a popular word processing tool; Microsoft Excel, a program used for creating and editing spreadsheets; Microsoft PowerPoint, used for creating and showing interactive presentations; Microsoft Outlook, used for managing email and calendars; Microsoft Access, used for maintaining databases; and Microsoft OneNote, used for taking notes at home, school or work.
Where MS Office Runs
Microsoft Office desktop versions are available for computers running Microsoft Windows or Apple macOS, and the cloud-based features of Office 365 are accessible from any computer running a modern web browser.
Some components of MS Office are also available for phones and tablets running Google's Android operating system, Apple's iOS system or Microsoft's Windows 10 Mobile operating system.
How Is Microsoft Office Used
Microsoft Office is the factor standard for many applications, especially word processing and spreadsheet work. Many employers require job applicants to have knowledge of MS Office and how to use it, and companies and individuals often expect people they do business with to be able to open and edit Microsoft Office documents. MS Office tools usually include support for file formats from previous versions of the software.
Recent versions of Office include support for collaborating with multiple people who can edit the same file at the same time.
Internet Explorer
Often abbreviated as IE or MSIE, Microsoft Internet Explorer is an Internet browser that allows users to view web pages on the Internet. Users can also utilize Internet Explorer to listen to and watch streaming content, access online banking, make purchases over the Internet, and much more.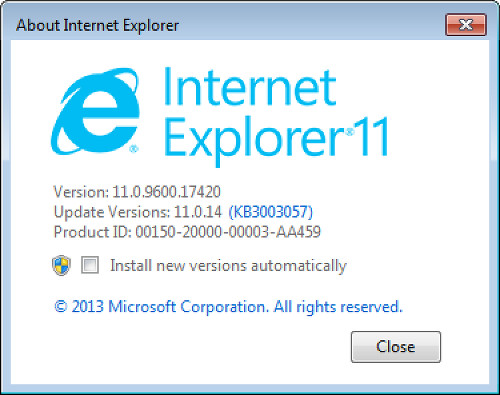 Internet Explorer was first introduced on August 16, 1995, by Microsoft as version 1.0 and it came with Microsoft Windows 95. Internet Explorer is included in all Windows versions before Windows 10. The last version of IE, included with Windows 8, was Internet Explorer 11. With the introduction of Windows 10, Microsoft also introduced Micro-soft Edge, which is a replacement browser for Internet Explorer.
Market share
While it still has more users than its replacement, Microsoft Edge, Internet Explorer has lost a lot of ground over the years. While still close in numbers to Firefox, Opera, it trails behind Safari and all browsers are far behind Google Chrome. The screenshot above is an example of what Internet Explorer 11 looked like with the Computer Hope homepage loaded.
Editorial Picks
How to Check and Delete Voicemail on iPhone
How To Lock Apps On Any iPhone: App lock
How to Change Your iPhone Ringtone Without iTune
How To Update iPhone Software Without Problem
Definition: What Does Uniform Resource Locator (URL) mean
What is Microsoft Outlook?
Microsoft Outlook is used for emails and also personal management of information, and is generally part of the Office suite of applications, although it can be purchased separately as a single application.
Outlook.com is a free web-based e-mail service provided by Microsoft. It is somewhat like Google's Gmail service but has a twist a link to your desktop Outlook data.

Microsoft has combined Hotmail and Windows Live into one e-mail service, and has added support for contacts (including Facebook, Twitter, and LinkedIn) and your calendar.
You can get an Outlook.com account by going to the website and clicking the Sign-up Now link at the bottom of the page. You will need to enter the appropriate personal information, create an e-mail address and password, and you are done.
If you have a current Hotmail or Windows Live account, or a Messenger, SkyDrive, Windows Phone or Xbox LIVE account, you can log in directly.
Outlook.com is similar to the desktop version of Outlook in function, so you won't need to figure out a whole new bunch of tricks and techniques, but it does look slightly different. You'll probably notice that the two programs feature some of the same icons, designs, and screen parts, including the following:
The Folder list 
This is the area along the left side of the screen that has the default Mail Folder list of Inbox, Junk, Drafts, Sent, and Deleted. Because Outlook.com is a web application, the screens may change, but the figure gives you an idea what you'll see after you log in.
The Ribbon
The Ribbon in Outlook.com has many of the links that you can find in the Navigation pane of the desktop version. By default, Outlook.com shows your mail Inbox, but you can get features such as People, Calendar, and SkyDrive by clicking the arrow to the right of Outlook in the Ribbon.
Hardware Offerings From Microsoft
Microsoft started its hardware division in 1982 to develop a mouse to use with Micro-soft Word. Since then, the company has ventured deeper into the hardware market, releasing the Xbox gaming console system in 2001 as a direct competitor to established gaming companies, like Sony and Nintendo.
In November 2013, Microsoft's released its latest gaming console, Xbox One, which features the ability to recognize voice commands and use Skype via the Kinect camera.
Microsoft offers the Surface family of tablet computers, which bundle tablet hardware with the Windows operating system. The first Surface appeared in 2012 and has been superseded by several subsequent models. The latest versions include the Surface Pro 4 (October 2015), Surface Book (October 2015), Surface Studio (October 2016) and Surface Book with Performance Base (October 2016).
What is Microsoft Azure
If you have followed Microsoft news, there is a good chance you have heard of Microsoft Azure, formerly known as Windows Azure. This cloud computing service is a big part of Microsoft's business, and it competes with similar services from Amazon and Google.
Azure was in the news lately thanks to the Meltdown and Spectre CPU flaws, which have even bigger consequences for cloud computing services like Azure than they do for normal PCs. (Thankfully, Microsoft has already rolled out a Meltdown fix for Azure.) But what is Azure, anyway?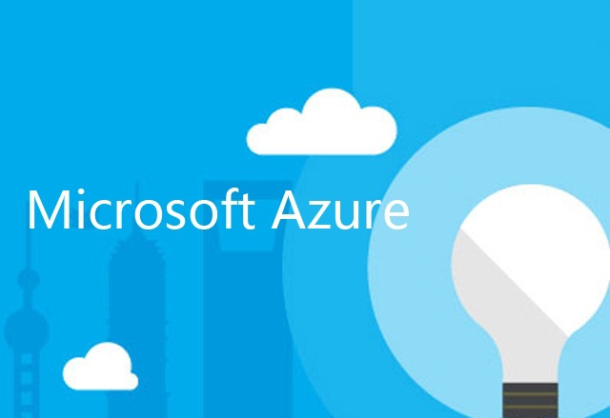 Cloud Computing Explained
Microsoft Azure is a cloud computing service that works similarly to Amazon Web Services (AWS) and the Google Cloud Platform. By cloud computing, we do not mean the vague term that's often applied to consumer services that store your data on a remote server somewhere.
We mean actual computing as a service for companies, organizations, and even individuals who want to take advantage of it.
Traditionally, businesses and other organizations would host their own infrastructure. A business would have its own web server (or email server, or whatever) on its own hardware. If more power was needed, the business would have to purchase more server hardware.
The business would also have to pay someone to administrate that hardware and pay for a solid Internet connection to serve its customers. Alternatively, there are hosting companies that host your services on some of their own hardware in their data centers, for a fee.
Cloud computing works a bit differently. Rather than run your own hardware or pay for use of some specific hardware in someone else's data center, you just pay for access to a massive pool of computing resources provided by Micro-soft (or Amazon, or Google).
This allows you to host web servers, email servers, databases, file storage servers, virtual machines, user directories, or anything else you might want. When you need more computing resources, you don't have to purchase physical hardware. The cloud shares the hardware and automatically assigns the work, as necessary. You pay for as many computing resources as you need, and not a specific number of hardware servers on a rack somewhere.
What Can Microsoft Azure Do?
The Microsoft Azure website provides a directory of hundreds of different services you can use, including full virtual machines, databases, file storage, backups, and services for mobile and web apps.
This service was originally named Windows Azure, but transitioned to Microsoft Azure because it can handle much more than just Windows. You can run either Windows or Linux virtual machines on Azure, for example, whichever you prefer.
Digging through these hundreds of services, you'll see that you can do practically anything. And for anything Azure doesn't offer in an easy service, you can set up a Windows or Linux virtual machine that hosts whatever software you want to use. You could even host a Windows or Linux desktop in the cloud on a virtual machine and connect to it remotely. It's just another way to use remote computing resources.
Much of what Azure does isn't exclusive to Azure. Amazon, Micro-soft, and Google are competing. Amazon Web Services, for example, is the leader in the field ahead of both Microsoft and Google offerings.