Do you encounter Samsung safe mode problem on your Galaxy phone? Do you see any other issues on your phone which may be as a result of faulty and buggy applications? Incomplete and errors in updates can cause inconsistencies on your Samsung device.
Your first instinct might be to wipe your device. Before you do that, try to boot the phone into Safe Mode and see if uninstalling recently installed apps and updates solve the problem.
The quick and easy way to fix these errors is by uninstalling the application causing the error or reverting the latest application updates. However, some errors and bugs will not allow you to uninstall applications and updates.
This tutorial will teach you how to disable Samsung safe mode on your devices. Safe Mode temporarily starts your Galaxy device with its factory default software and this is quite useful when you are not sure which of your apps may be interfering with your device's functions.
Perhaps you have modified a setting and need to fix an issue caused by this modification. Safe Mode allows you to boot the device and remove or fix the issue with ease.
There are a number of known methods for turning off Samsung safe mode. More than likely all you really need to do is restart your device. However, I will tell you about the various ways to turn off safe mode. Do read the steps below to disable the feature on your device.
Before we proceed, I run through the process of booting Samsung devices into safe mode in case you don't know how to so. If you have familiar with this, you can just skip to the next step.
Boot Samsung Devices into Safe Mode: Samsung Safe Mode
In other to boot your Samsung in save mode, here is the step guide you need to follow:
Step 1 ====> Turn off your device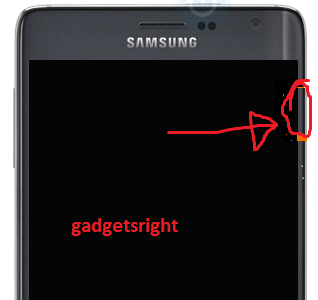 Press and hold the Power button to turn off your phone. If it is hanging and does not respond to the Power button option, remove and reinsert the battery.
Step 2 ====> Power on your device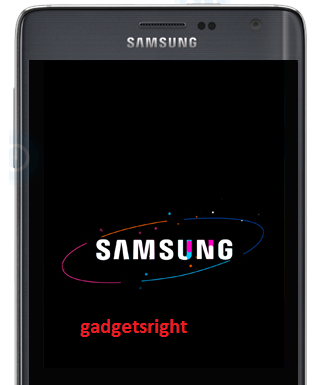 Once the device has powered off, turn it on again by pressing and holding the Power button for a few seconds until the Samsung logo appears as shown above.
Step 3 ====> Press and hold the volume key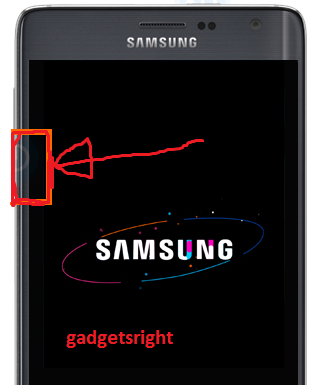 When the Samsung logo appears, press and hold the Volume key until your phone is completely booted.
Step 4 ====> Save mode is on
Safe Mode will be displayed on the lower-left part of your phone's screen. You can now start uninstalling applications and application updates.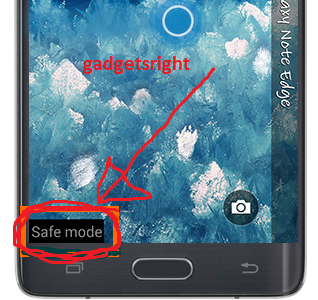 Start with the third-party applications and updates that were installed before the problems on your phone began. These are usually the cause of issues with your device, hope this method is very simple in enabling Samsung safe mode.
Turn Off Samsung Safe Mode On Your Device
Method 1
Here is the tip to try if you are unable to get out of safe mode on you Samsung galaxy
Step 1 ====> Go into settings
Step 1 ====> Go into accessibility.
Step 3 ====> Scroll down until you find the single tap command, make sure that is switched over to the right in the on position.
Step 4 ====> Once you do that, you will find that when you do the restart instructions to get out of safe mode, once the phone restarts you are out of safe mode.
Method 2
Step 1 ====> Turn off your Samsung galaxy phone by pressing the power button.
Step 2 ====> Press and hold the Power button, Home and Volume Up buttons simultaneously until you see the blue android logo.
Step 3 ====> While still holding the Volume Down and Power buttons, press and hold the Power button until the device starts.
Step 4 ====> Keep holding the three buttons until you are taken to Download Mode
Step 5 ====> Once you are in Download Mode, release all three buttons and press the Volume Down to get off the mode. If the display tells you to press another button to cancel the mode, follow it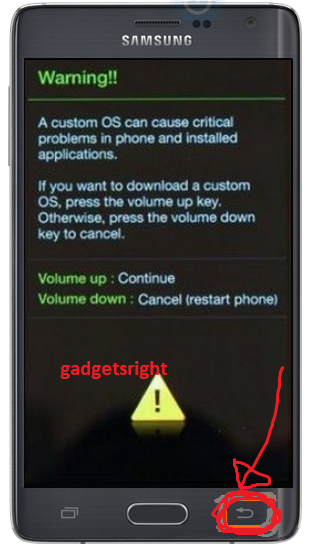 Step 6 ====> Your phone will restart and will now boot into Normal mode. You will now be able to use your phone normally, therefore your Samsung safe mode is gone.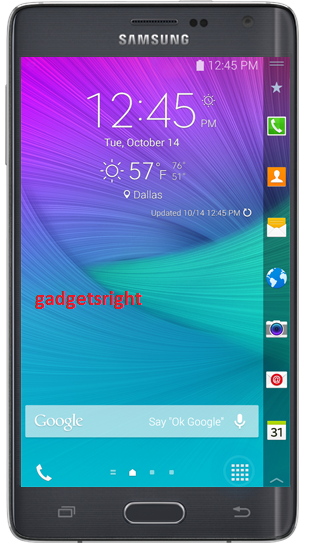 In addition, any problems you may have been having with your volume switch up or down will be resolved also. I would suggest you try this before you go as far as warming the seal and taking the phone apart.
How To Clean Android Devices Memory For Faster Performance
Exit Safe Mode On Tecno Phones : The Unconventional Guides
How to Track Stolen Samsung Galaxy s5 Made Easy This Day
Finally on Samsung Safe Mode
Most of the time you should be able to simply restart your phone and exit Safe Mode. Just remember that as frustrating as this experience might have been, Safe Mode is not an enemy.
It has been around on desktop computers for a very long time as a means to troubleshoot or recover from a crash safely. But, Safe Mode should be a means to an end of a problem on the phone.