Android devices may not be as popular as iPhones, but they are very famous as well. Developers have pleasures in creating apps for Android devices and the market gets tons of free applications to chose from. If you are a designer with a phone or a tablet with the Android OS, you may be interested on the best Android apps for graphic designer we will soon be looking up to as you continue with this article.
For close to a year now, I was hooked to my iPhone and was pretty satisfied with the creative apps that were available for graphic designers, like myself.
Best Xender Alternatives To Transfer Files On Any Platform
Now as am getting tired of these apps, I decided I needed a change. Although there are as many apps in the Android Market as in the App Store for us designers, here are extremely best apps for graphic designers.
Bellow are graphic design apps for free download on Android or iPhone
Designs Pro: Photo Studio Free
No doubt about it, your Android device came with stock of photo editor but Designs Pro is much more than the average editor where you might crop your image and throw on a filter. Designs Pro is all about giving your photos as much creative freedom as possible while remaining user-friendly and simple to use even for the youngest of users.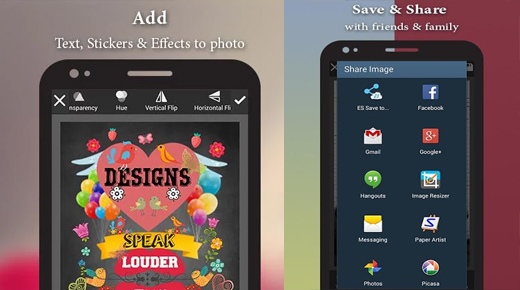 Design Pro provide thousands of resource files, you can add everything from filters to stickers to frames and even overlay text to your final image, no wonder it find its name as number one on the list of best Android apps for graphic designer. Of course, a photo editor will not be complete without easy social sharing options and you will not be disappointed.
Upload your creation to your social media including Facebook, Tweeter, Instagram, WhatsApp, Hangout, Tango, and many others. This app is free, it can be downloaded from Google play store.
RealColor: best Android apps for graphic designer
RealColors is a great color pallete generator for android device. RrealColor takes any photo you feed it and generates a color pallete, letting you get inspired in your coloring choices from real life.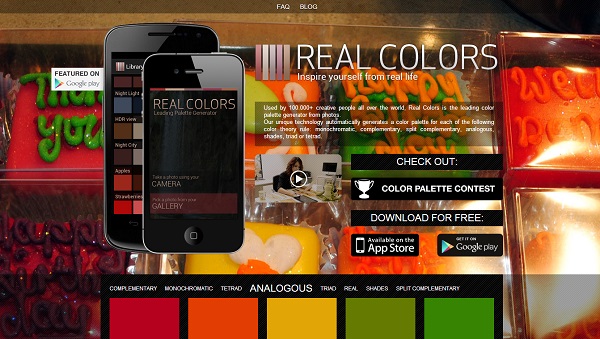 It's really that simple. This is a great, straightforward app that will definitely come in handy. This can be classify among logo design apps for android that carries out the editing work perfectly
PhotoStitch: Free or Paid

This app was developed with the option of free or to be paid for. Wish your Android phone could take panoramic shots? With the help of PhotoStitch, now it can!
PhotoStitch allows you to take two to five side by side shots with the guidance of an on-screen bubble level, so that your pictures will be perfectly aligned and well arrange. This is the feature that makes us select this graphics designer among the best Android apps for graphic designer that you need to download and as well on your Android devices.
Color Reference: best Android apps for graphic designer
Another important Android apps on this category that cannot be under estimated is the Color Reference. If you are familiar with the Kuler app, you will certainly be a fan of Color Reference, an on the go color palette creator.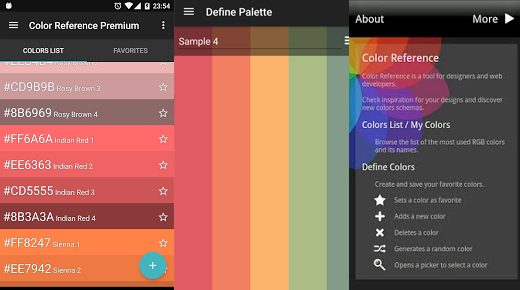 CR's goal is to help you make the best of your designs by providing inspiration and allowing you to discover new color schemes so that you can improve your designs, no surprising many android users prefer this particular app to be installed on their device and as well among best apps for graphic designers.
Though Color Reference is rather new compared to some other color palette creators it now features some additions you might not get with other palette creators which including an attractive Material Design UI.
It sports the usual assets that you have come to expect from a color manager including the ability to select colors from existing images, automatic palette generations and of course the ability to share. This app can be downloaded from Google play and is free, I mean it will cost you zero penny.
Snapseed : best Android apps for graphic designer
Back to the world of photo editing apps on android phones, we advice you take a look at Snapseed. It is a largely filter based photo adjustment app that supports multiple image formats, including JPEG, TIFF and RAW.
The interface is innovative and it really helps make your camera shots into dramatic works of art. Definitely worth checking out and keeping an eye on this amazing app, like other apps on this list, you can download it from Google play store and come for free as well.
Flickroid
when discussion is held on best Android apps for graphic designer and Flickroid is not mention, the list is incomplete. Of course, after being pleased by all the awesome photographs you have achieved with the apps mentioned above and those that will be mention bellow, it is now time to reveal to the world your master pieces.
8 Amazing Call Recorder for Androids Ever Rule the World
With Flickroid, you can effortlessly upload your pictures to Flickr. Prior to uploading, you can add titles, tags, toggle the privacy, and select which set to add the picture, these are what we gathered that add this app to the list of graphic design apps for free download.
MediBang Paint
Ever needed to make a quick sketch or doodle but didn't have a sketch pad handy? Scribble on coffee stained napkins no more thanks to MediBang Paint, a free, lightweight drawing app that allows you to draw, paint and create anywhere while still having access to all the features of the desktop version.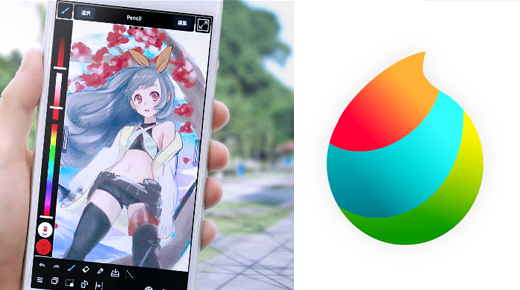 You can even collaborate between devices with fellow artists thanks to the sharing tool. Plus you can share with not only your social media channels but also the MediBang Community, as you can see this is sweet.
With many different creative tools on hand, this is a great app for the average illustrator or aspiring comic book artist. Preloaded with 60 free brushes, free comic book fonts, pre-made backgrounds, textures and tones it is easy to create something wow-worthy with MediBang.
Adobe Edge Inspect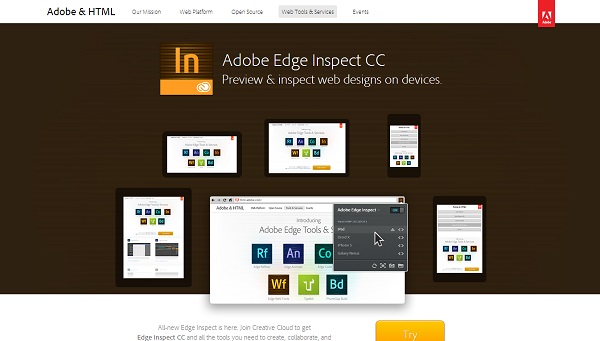 Edge Inspect is one of the greatest tools for mobile web design optimization. You can use it to preview your design on any of your devices by pairing it with your computer and browse in sync as well as actually edit the pages. Cross-platform development has never been easier.
Autodesk SketchBook Mobile

Autodesk has just released SketchBook Mobile for Android! This powerful digital sketchbook is full of brush options, a layering capability, and even the ability to slide the opacity of the tool being currently used, no wonder it feature on the list of best Android apps for graphic designer.
SketchBook comes in handy when doing a quick outline of a logo, a wireframe, or if you so happen to forget your, well, sketchbook.
The Best Free Android Apps To Be Install On Android Devices 2017
Other apps that can be use in this category include the following
Adobe Photoshop Express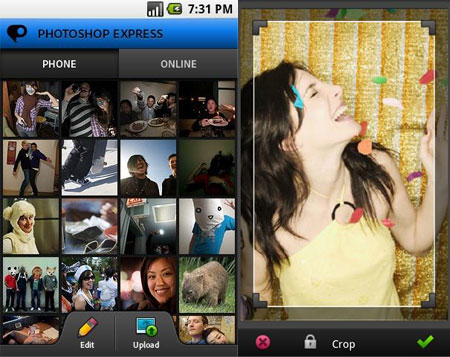 Of course this version of Photoshop is not exhaustive, but it can be a practical tool for editing your images.
Typography Junkies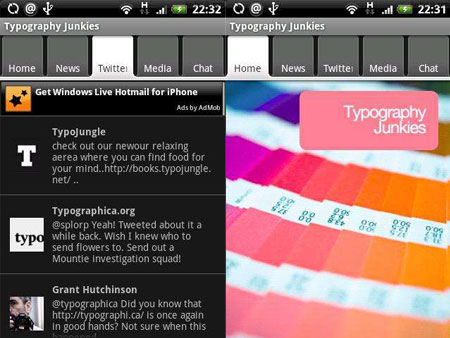 Stay up to date with the very latest in typography and font news on your Android Phone.
 Evernote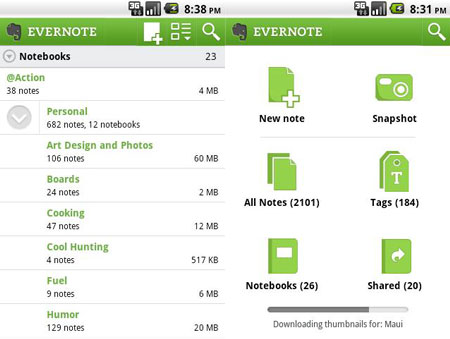 Take notes of everything and in every format: photo, text, audio,…
Enjoy this post on best Android apps for graphic designer and share it on social medials.