Thank to software developers this days, they make thing so easy for us through their hard working and time far spent to develop the software. Transferring file between phones was a bit hard those days, just because there was limit to what you can transfer using transfer app that was built with phone (Bluetooth). But thing are not like that this day as we can transfer file using any of Android file transfer apps, these apps are very fast in transferring file between phone.
Most of us store many files on our smartphones and we store just as many if not many more on our computers. And if you are anything like me, you find yourself constantly needing to share files between your portable devices or to and as well from your PC.
8 Amazing Call Recorder for Androids Ever Rule the World
Fortunately if you are an Android user, this is a very simple task to transfer files between Android phones or devices and to pc without using usb cable.
Furthermore, we depend on our mobile devices for everything from messaging through taking pictures. They are also great for carrying and sharing files provided you have the right apps on your device, so that is why you need to have any of these Android file transfer apps installed in your phone.
I have try my best to put before you the best apps for moving transfer files from pc to android wifi and sending them to your contacts.
Find the right one for your needs right here and you will never have to carry around a cable before you can transfer files on your android device.
Root Infinix Hot 4 X557: Simple way Using TWRP Recovery Mode
Top Android File Transfer Apps to Transfer Android Files
AirDroid
AirDriod is a free Android file transfer app you can get from the Play Store that allows you to transfer files and control your smart phone from your computer within a web browser.
You can use any web browser, any computer or device that is hardware and operating system. Anything that has a full web browser will do.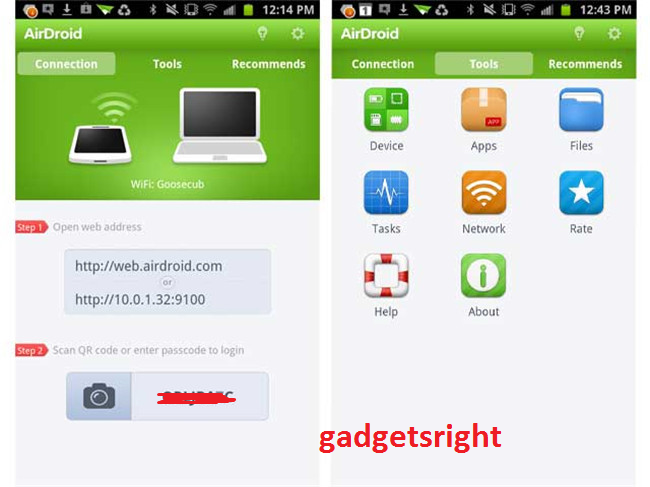 Download the this app from Google play store and installed it on your phone, then open the application up on your phone and follow the instructions.
It will give you a unique IP address that you should enter into the address bar in the other device's web browser and it will also give you a password so you can log in. This is a secure connection and as long as you keep that password private and select HTTPS, you should be safe.
Once you login, you can immediately see all the information on your phone. You get real-time stats on your phone such as battery life and storage and you can also see what is on your device: pictures, music, movies. Without doubt, this is one of the best Android file transfer apps.
Zapya File Transfer
Zapya is an important Android file transfer apps for all Wi-Fi file sharing apps. It can be download from Google Play store. We can easily send large files to multiple devices simultaneously up to four users while transfer files from android.
Users can also play Wi-Fi multiplayer Game with friends, on this app you can generate and share personal QR code for Data transfer. Zapya supports multiple languages.
SHAREit
Another best Android file transfer apps in this category is SHAREit. It is one of the most widely used file transfer application globally. Whether the users want to transfer large videos, images, data files, or documents, SHAREit will do it in less time and no data requires.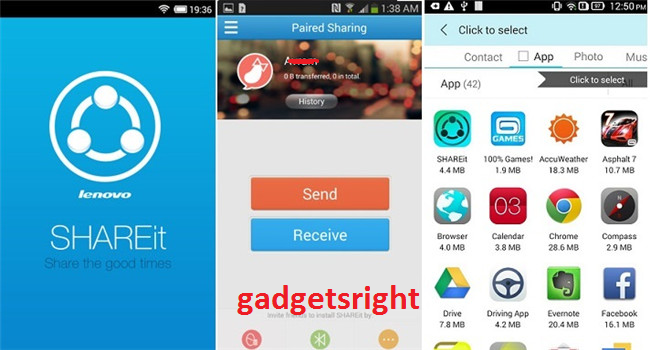 This mobile file transfer software helps in transfer of data with speeds without using the Wi-Fi or Mobile Network. Even if the user wants to share the apps with the other devices, they can easily do that with this wonderful app.
If you have your phone charging across the room, you can simply start the transfer and forget about it. You do not have to worry about anything. This best Samsung transfer app just runs in the background and once it completes, you are good to go.
Xender
Xender is one of the widely used Android file transfer apps from all Wi-Fi file transfer apps which is available on Google play store for free. It uses the direct Wi-Fi feature of android device and support 4 to 6 MB per second speed, you see this is very fast in speed when it comes to transfer files on mobiles.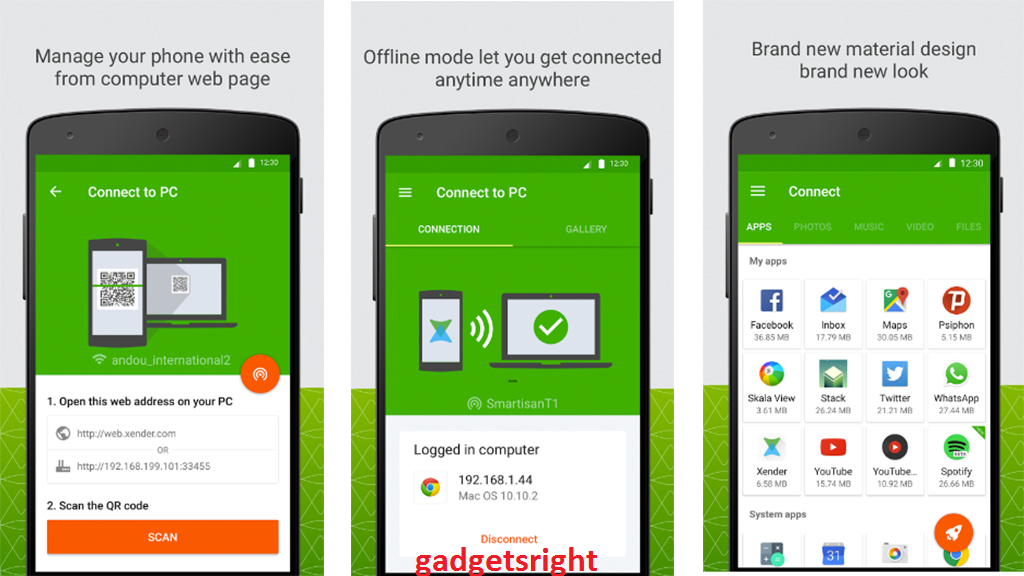 You just need to download the app from Google play store or get it from friend and installed on your phone, the launch  the app on both devices and one device have to create and other need to join the group.
It also sorts the files in different categories like images, audio, video, apps, big files etc. Approximately 20million to 50 million users install this App.
Fast File Transfer
As the name applies, Fast File Transfer allows you to transfer your files at lightning speeds and with relative ease. Just like other Wi-Fi file transfer in this category, it uses Wi-Fi Direct, which makes it one of the best choices for transferring large files.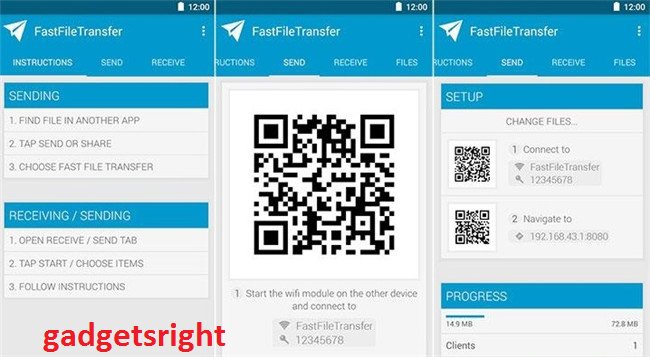 It works especially well when transferring data between Samsung devices. Also, this Samsung transfer app supports a large variety of media, which include photos, videos, music and many more.
SuperBeam
SuperBeam is another Android file transfer apps on list of apps to transfer files among devices. SuperBeam is one of the fastest and easiest file transfer apps which does not use Wi-Fi to transfer files among devices.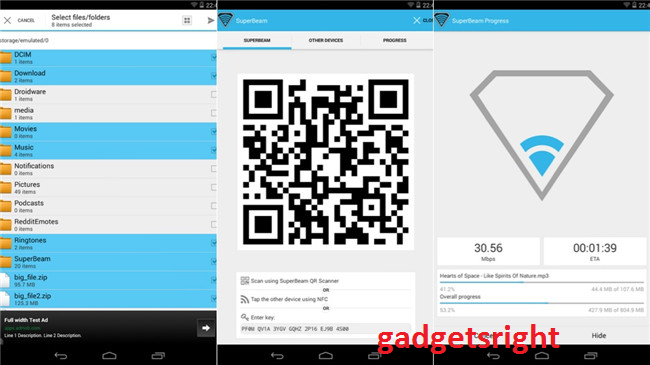 It can transfer files at a very fast rate. A file of 1 GB can be transferred in a matter of 3-4 minutes using this awesome app. This remarkable tool also features unique QR code scanning which can easily connect with the other devices.
Super Charged File Transfer SuperBeam makes sharing of files between Android devices a breeze. It only uses Wi-Fi direct technology to transmit data at very high speeds, this feature is amazing. Transferring files is always easier with SuperBeam, user does not have to memorize passwords or search for the other devices. User can easily pair devices using QR codes, NFC or by just entering the sharing key that is all.
Wi-Fi File explorer
Another important Android file transfer apps is the Wi-Fi File explorer. It is basically just a file explorer for your phone in your web browser such as the one AirDroid offers but this one is a little more bare bones and straight to the point.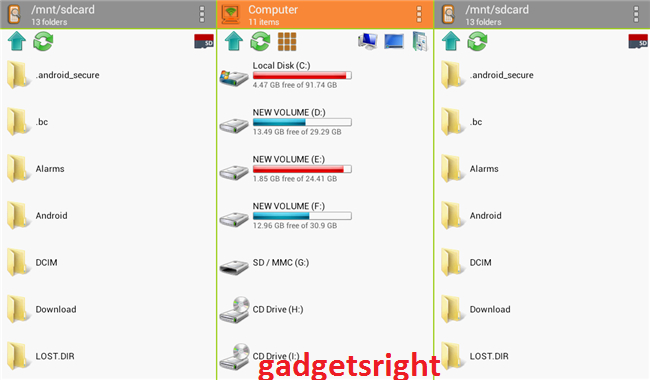 I prefer it for transferring files as AirDroid is a little more for controlling everything. If I only need to transfer a single file, I usually fire up Wi-Fi file explorer. When you first open Wi-Fi file explorer, like AirDroid it will give you a unique IP address.
Navigate to that using your computer's web browser. Choose the files that you either want to download or upload and wait for the transfer to complete.
NitcherNet
HitcherNet is the last on this list, is used for file transfer between two devices with the help of Wi-Fi direct feature. HitcherNet is available on Google Play store for free.
You just need to install the app and after connecting devices you have to tap the file option and choose the file which you want to transfer.
Best Xender Alternatives To Transfer Files On Any Platform
This app can transfer multiple files between multiple connected devices. It can remember the paired devices and automatically connected to it next time.