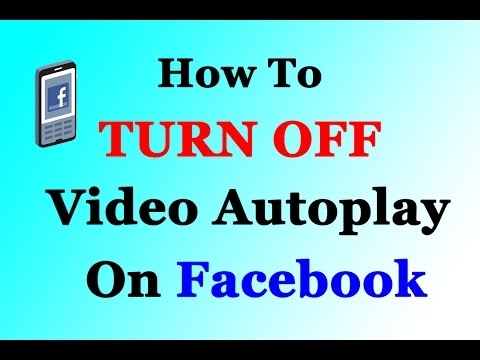 Turn off autoplay Facebook videos at a time is very important, as videos autoplay can be annoyed some time and as well as embarrassing as it consumes more of our data. As well it may result to slow connection and time delay in loading a page, this may also make it a bit boring in using Facebook at this time.
Most importantly when working in an environment with a very poor network, therefore every user will want to stop autoplay videos on the Facebook account in other to enjoy its facebook page at a particular time.
Meanwhile, nearly everyone using Facebook may want to turn off autoplay facebook videos and other social media so as to have full control on haw videos display on their pages. Agreed that your Facebook friends love to share good content, but not those long videos that run for more than 10 minutes.
No doubt about this, watching videos up to 10 minutes on your facebook will make you fill uncomfortable, mainly when you have an important thing to do using your facebook page of pages. Though Facebook had already provided this feature (turn off autoplay facebook videos) to disable autoplay videos on iPhone/iPad even Android and web, the feature has changed its location after Facebook has updated its app. Earlier, users could stop autoplay videos on Facebook from the Settings app of the iPhone or iPad.
Complete steps on how to turn off autoplay facebook videos on Andriod, iPhone, iPad
Step 1
Launch the Facebook app on your iPhone, iPad and Android.
Step 2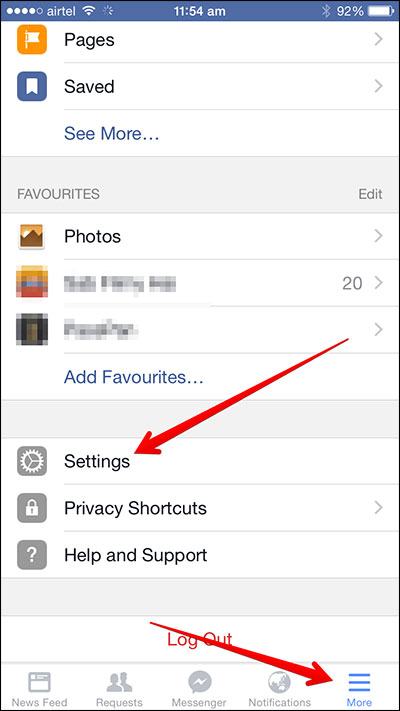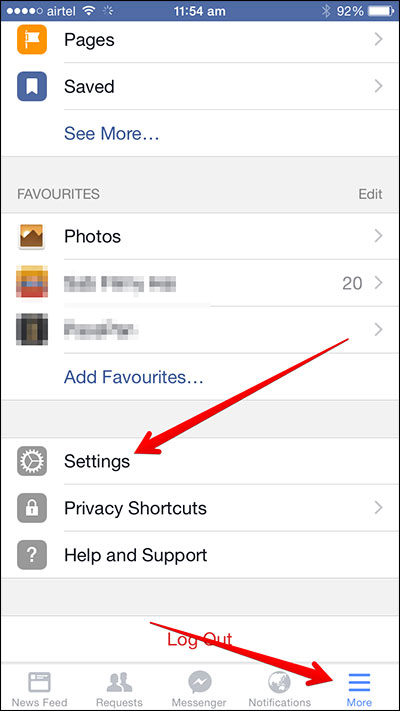 Tap on More menu, look for three horizontal lines in the bottom right corner. Then scroll down and tap on Settings. At the click of setting, a menu will pop up containing different options like Account Settings, News Feed Preferences and Activity Log.
Step 3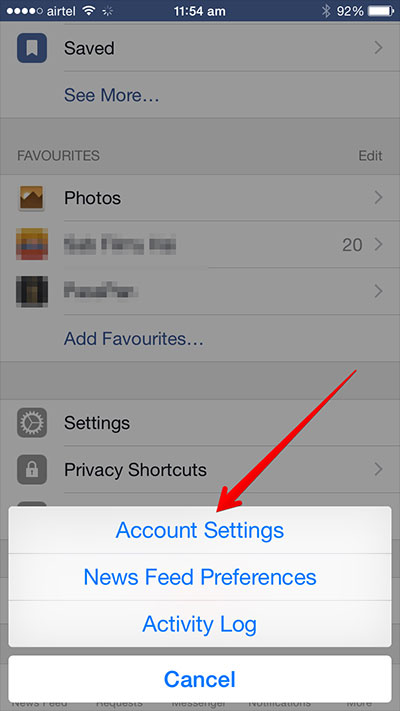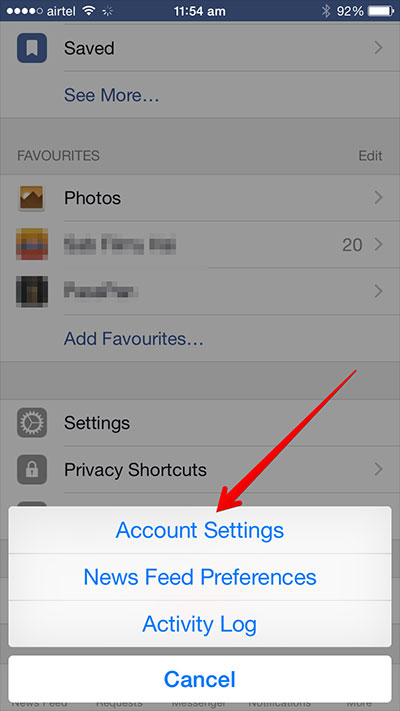 The third step in turn off autoplay facebook videos requires you to click or tap account setting as shown above.
Step 4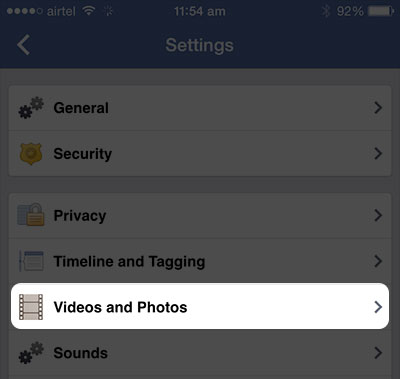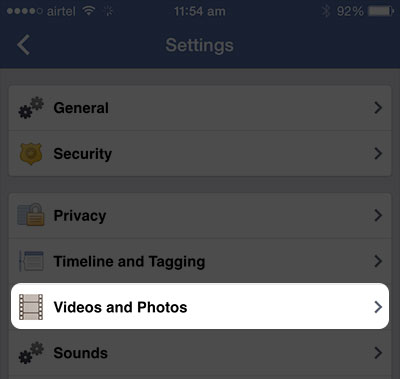 From step 3 you will be landed on a screen to perform step 4 operations. At this step, you select videos and photos.
Step 5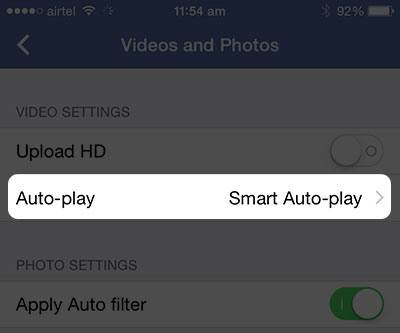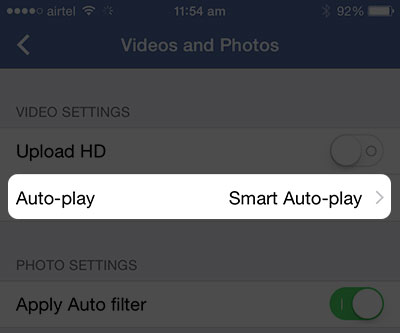 At this level, you are to tap on autoplay option.
Step 6


Toggle Smart Autoplay option OFF.
Once you are through with this setting, you will be left with three different options in which you are to SELECT YOUR OWN AUTOPLAY SETTING. These options are: Use Cellular Data and Wi-Fi, Use Wi-Fi Only, and Never Play Videos Automatically.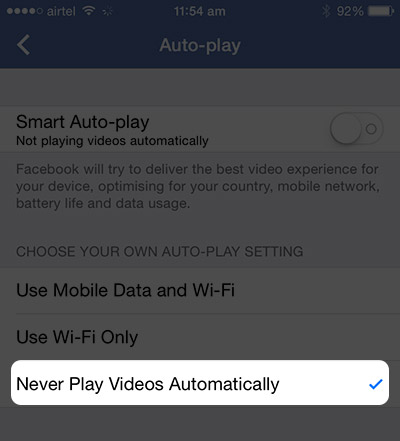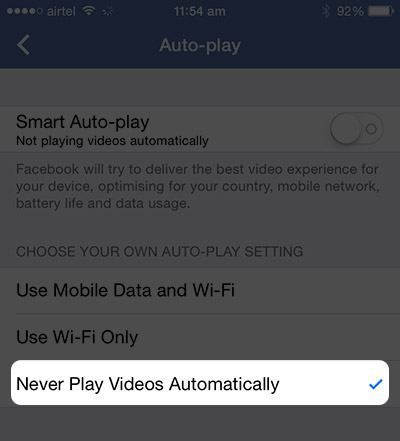 Facebook has rolled out the same feature for the web as well; let's take a look at how to turn off autoplay facebook videos on the web. For web, it's quite simple compared to iPhone app.
You may like: How to Track Stolen Samsung Galaxy s5 Made Easy This Day
How to Turn Off Video Autoplay on Facebook from Web
Step 1
Log into your Facebook Account on PC.
Step 2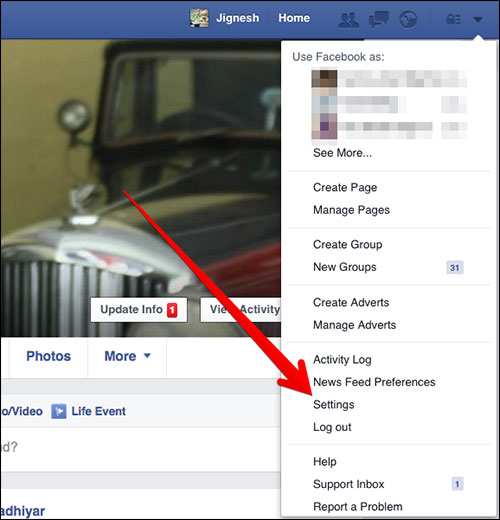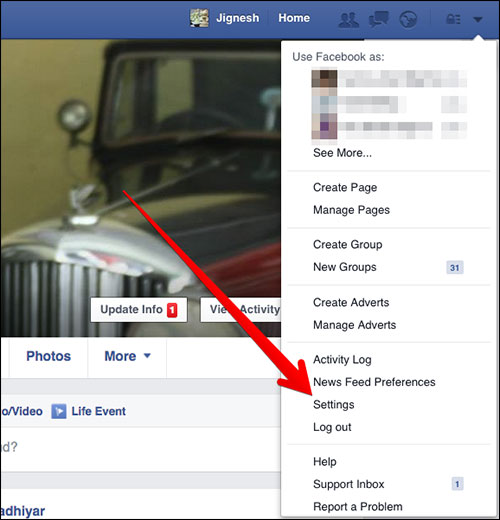 Click on Down Arrow at the upper right corner of the screen and click on Settings.
Step 3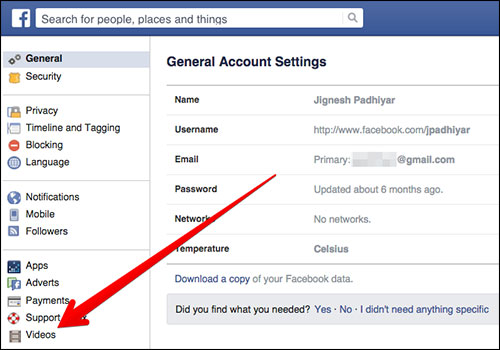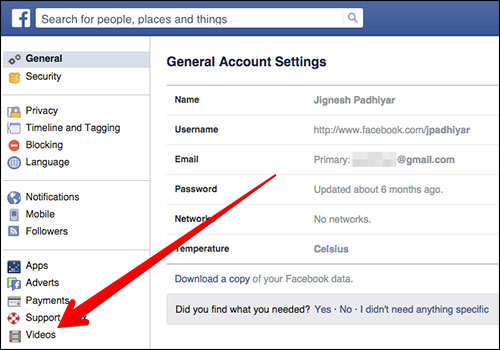 Click on Videos (last option in the left navigation.) the result that showed up when you click on the settings on step 2.
Step 4
The last step on how to stop autoplay videos on Facebook, Just Click Off in Autoplay videos.
The logic behind auto-playing videos is not exactly clear but it clears a pathway for introducing auto-playing video ads on Facebook.
I think this big blue company thinks that if you get used to auto-playing videos on your newsfeed today, you will not fret much when there are auto-playing video ads later. This is just the simple but complete steps on how to turn off autoplay facebook videos.