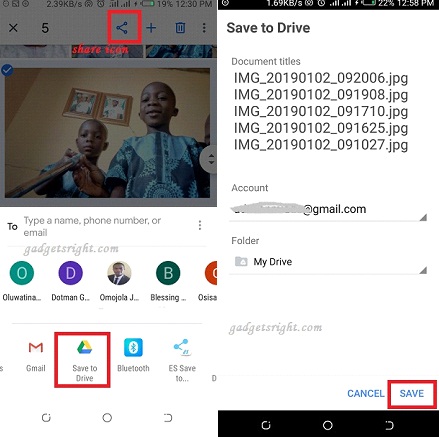 The photo is one of the greatest ways to keep our memories fresh. Most of the time we use our Android phones to take these pictures. Due to the low storage ability on an Android device, it is highly recommended to upload photos to Google Drive as you have access to a very large storage space for free.
Google Drive is Google's file storage & synchronizing service which was released in the year 2012. Google Drive initially offered all its user a 5GB free cloud storage space which is now increased to 15GB.
Users can use this 15GB space across three channels i.e. Google Drive, Gmail, and Google+ Photos. In order to back up your photos onto Google Drive specifically, you need to have the Google Drive App installed on your Android Phone.
How to Upload Photos From Android Phone to Google Drive
From my own point of view, the best and secure way to keep that your love photos are through Google Drive. Here on this article, we are about to share with you how you can upload photos to G Drive via your Android phone. The steps here are very simple and easy to go about.
Step 1 ====> Go to Google Play Store & download Google Drive App on your Android phone. Thank our developers, some programme is pre-installed on your android devices. Sometimes you have G Drive on your device, then you don't need to install any longer.
Step 2 ====> Now open your photo gallery and start selecting photos and/or videos that you wish to upload to Google Drive. How do you select these photos, tap and hold the first photo for about 3 seconds, the keep tapping as you select them?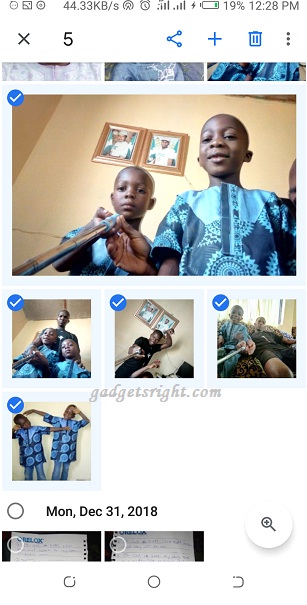 Step 3 ====> Once the selection is made, tap Share icon. As soon as you tap Share icon, a small window opens up with a list of places where you can share those photos (including Google Drive App)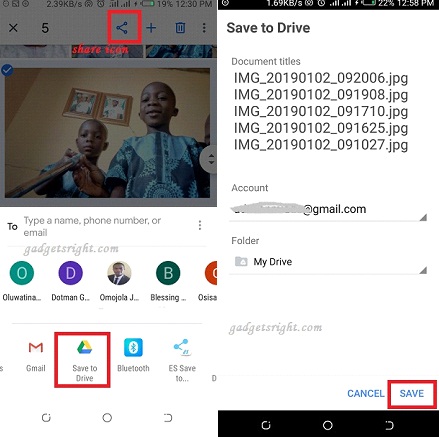 Step 4 ====> Once you select Google Drive, the photo uploading process starts in the background.
Step 5 ====> To check the upload status you can slide down the notification shade on the home screen.
Step 6 ====> Finally, you will get a notification when the upload process is completed.
If you follow the steps here carefully, upload photos to Google Drive from the Android phone will not be a problem any longer.
Using Google Drive has turned a task that was formerly a pain into one that is quick and easy. It is certainly not the only way to get the photos onto a computer, but it works very well for my needs.
Read these articles
How to Update Google Play Services on Android
How To Manage Google Play Store Apps: Download, Update, Uninstall
How To Download And Install Google Play Store