iCloud is a cloud storage and cloud computing service from Apple Inc. launched on October 12, 2011. As of 2018, the service had an estimated 850 million users, up from 782 million users in 2016. Apple's free iCloud service stores subscribers' photos, videos, documents, apps and more and updates everything across users' synced devices.
It lets you easily share photos, calendars, locations, and more with friends and family. You can even use iCloud to help you find your device if you lose it.
iCloud is a hybrid cloud solution that combines infrastructure and software services to provide a suite of apps and services, enabling users to add, remove and synchronize typical data files, contacts and bookmarks on selected Apple devices. This data is then stored and backed up on iCloud's remote storage server.
iCloud automatically uploads a photo taken from a Photo Stream enabled the device to cloud storage, while media files purchased from iTunes are also made available to all shared devices through iCloud.
iCloud also features Find my Phone, which enables users to track, access and edit the content on their iPhone, iPod Touch, iPad or Mac remotely.
What Does iCloud Do?
The iCloud subscription service starts as soon as users set it up by signing in to iCloud with their Apple ID, which they only have to do once on all their devices or computers. After that, any changes made on one device are synced with all other devices that use that Apple ID.
For example, if you create a new album in Photos on your Mac, the album automatically appears in Photos on iCloud.com on Mac and Windows browsers, your iOS devices, your Apple Watch, and your Apple TV
iCloud.com also includes web versions of important iOS and Mac apps, such as Mail, Calendar, and Reminders that you can use from any supported web browser.
Is iCloud Safe to Use
How Safe is iCloud and Tips to Keep Your iCloud Secure? iCloud's security is controversial. iPhone users have less faith in iCloud's security after uninterrupted photo leaking scandals, like 2014 celebrity nude photo hacking scandal. Is iCloud safe? What are the potential risks of iCloud security and how to keep iCloud secure? Read on and find an answer in this article.
The simple answer is that your data is at least as safe as it is when stored on any remote server, if not more so. All data is transferred to computers and mobile devices using secure sockets layer via WebDAV, IMAP, or HTTP.
All data except e-mail and notes more on that later are stored and encrypted on disk on Apple's servers. And secure authentication tokens are created on mobile devices to retrieve information without constantly transmitting a password.
Two-Step Authentication
Apple recommended all iCloud users enable two-step authentication to protect their iCloud account and data. This extra verification helps stop any known person from accessing your data through illegal means. If your Apple ID is used to sign in to another device or icloud.com, a code will be sent to your other iPhone or iPad that has been logged in.
Do I Need to Turn on iCloud Two-factor Authentication?
Yes, you better do. Adding two-step verification to your Apple ID is an extra layer of protection again simple password theft. To enable two-step authentication, you should
Step 1 ====> Sign in iCloud with Apple ID in icloud.com
Step 2 ====> Then click Password and Security to activate 2-step verification.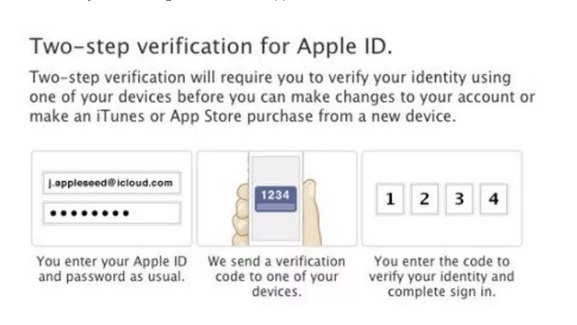 Is Two-Factor Verification Secure Enough?
Actually not, this layer of protection only protects your iCloud account, but not your iCloud backups, Find My iPhone data or documents stored on iCloud. So all an attacker has to do is get your Apple ID, hack your password and then access all your updated and deleted data without your knowledge.
The invaders can resort to tools like iBrute or Elcomsoft Phone Password Breaker to brute-force your iCloud password by taking advantage of Find My iPhone's bug which allows unlimited password attempts. This bug is a big threat to all iCloud users.
How to Check and Delete Voicemail on iPhone
How To Lock Apps On Any iPhone: App lock
How to Change Your iPhone Ringtone Without iTune
How To Update iPhone Software Without Problem
What Can I Do to Protect My Data?
In other to fully protect your data on iCloud, there are certain steps you need to do as a matter of urgent. Here are the clues:
1 ====> Create a strong password for your iCloud
2 ====> Find an iCloud alternative
3 ====> Clear privacy and sensitive data on your device
4 ====> Turn off Find My iPhone
Some of The Important Features of iCloud
iCloud is great, before we teach you how to create iCloud account, it is our duty to place before you some of its features.
How to Use iCloud Keychain
iCloud Keychain tries to bring sanity to password management. If you save a password in Safari on your Mac for use later, iCloud Keychain can sync that same convenience to Safari on your iPhone or iPad.
iCloud Keychain can also store credit cards, addresses, and other personal details so you can easier fill out forms when you need to. Need to generate a strong password for a new account? iCloud Keychain can do that too!
Email
An iCloud account includes a free @icloud.com email address, formerly @me.com. This feature is optional, but users can choose to use the free email address as their iCloud Apple ID.
How to use iCloud Photo Library
iCloud Photo Library is available to anyone running iOS 8.3 or later. iCloud Photo Library keeps your entire photo and video library in sync between any iPhones, iPads, and Macs you own.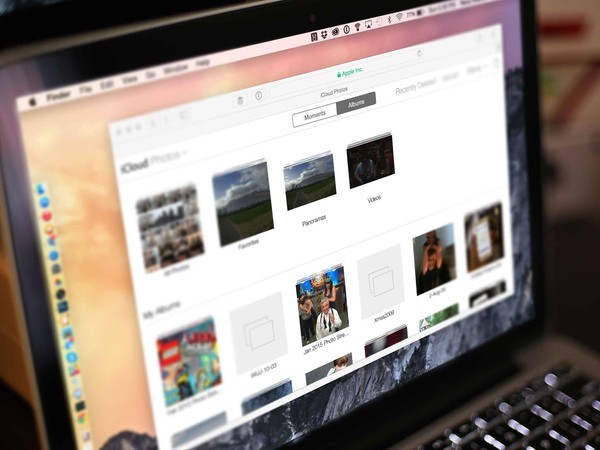 This is done through the Photos for iOS and Photos for Mac apps. Create an album on your iPhone, it is instantly synced to your Mac, and vice versa.
iCloud Photo Library can also help you free up tremendous amounts of storage space on your iPhone or iPad by streaming photos and videos instead of physically downloading them. A great compromise for anyone who wants the best of both worlds.
Find My iPhone
The Find My iPhone feature enables users to geolocate, lock and remote wipe their iPhone, Mac or iPad if it is lost or stolen. This feature was first available to paying MobileMe users in 2009 as part of the iOS 3 software update. It was available for free with the iOS 4.2.1 software update the following year.
Not only can you send an alert with a message to a device you can't find, but you can also remotely wipe data from it if worse comes to worst. The best part is that if you have Find My iPhone enabled, potential thieves, won't be able to turn it off without your iCloud password.
We highly recommending enabling and learning everything you can about how this free service can help you protect your devices and your personal data.
Backup And Restore
Users can automatically back up their iPhones and iPads to the iCloud mobile service daily when the screen is locked and the device is connected to Wi-Fi and a power source. Users can also back their data up manually and restore data from an iCloud backup.
iCloud Drive And The Files App
iCloud Drive is Apple's online storage service for documents. It is a central repository that Mac and iOS apps alike can access and store in. Create a Pages document on your iPad, save it, and access it later on your Mac.
Most App Store apps also support iCloud Drive which means no matter what apps you choose to use, your files are at your disposal at all times, no matter what Apple device you are working from.
Since iOS 11, Apple updated iCloud Drive on iPhone and iPad with the Files app, which works very similar to iCloud Drive did prior to the update.
iCloud Music Library
iCloud Music Library lets you compare your entire library with the iTunes music catalogue: If it finds the same song, it lets you stream or download it from iTunes, to any of your Apple devices, immediately or for as long as you stay a subscriber.
 If it doesn't find the same song, it uploads your version and lets you stream it just the same. Because your music is always available on Apple's servers, it works like a backup, making sure you don't lose your collection even if you lose your device.
How to Auto Reply to Texts on iPhone While Busy
How to enable or disable automatic updates on iPhone or iPad
How to delete photos on iPhone and iPad
Set Up iCloud on an iOS Device, Mac, or Windows computer
To use iCloud, you first need to set it up on an iOS device or a Mac. After the initial setup, you can turn on iCloud on your other devices and Mac computers, your Apple Watch, and your Apple TV. To be able to set up iCloud account for the first time, you need the following steps:
On Your Mac
Step 1 ====> Choose Apple menu
Step 2 ====> System Preferences
Step 3 ====> Then click iCloud, enter your Apple ID and password
Step 4 ====> From here turn on the features you want to use.
On Your iOS Device (iOS 10.3 or later)
Step 1 ====> Go to Settings
Step 2 ====> [your name]
Step 3 ====> iCloud, enter your Apple ID and password
Step 4 ====> Then turn on the features you want to use.
On Your iOS Device (iOS 10.2 or earlier)
Step 1 ====> Go to Settings
Step 2 ====> iCloud, enter your Apple ID and password
Step 3 ====> Then turn on the features you want to use.
If you don't have an Apple ID, follow the onscreen instructions to create one.
After the initial setup, use the same Apple ID (and follow the same instructions) to sign in to iCloud on your other iOS devices and Mac computers. To sign in on your Windows computer, see the instructions below.
Set up iCloud on a Windows Computer
After you set up iCloud on your Mac or iOS device, you can set it up on a Windows computer. If you have Microsoft Windows 10 May 2019 Update, Build 18362.145 KB4497935 (or later), get the iCloud for Windows app from the Microsoft Store. If you have an earlier version of Microsoft Windows, do the following
Step 1 ====> On a Windows computer, go to the Apple Support article Download iCloud for Windows.
Step 2 ====> Follow the instructions to download and install iCloud for Windows.
Step 3 ====> Enter the Apple ID and password you used to set up iCloud on your Mac or iOS device.
Step 4 ====> Turn on the features you want to use, then click Apply.
Hide Apps: How to Hide Apps on iPhone
How to Install and Use Tutu App on Android, iPhone or iPad Device
How to Add an iCloud Account For Mail, Contacts, Calendars And More
If you didn't originally set up your iPhone or iPad with iCloud, or if you want to use a different iCloud account than you do for iTunes purchases, you may need to sign in and set up iCloud outside of the initial setup process.
In some cases, you may simply want to add an additional account to your device, you can add an iCloud account at any time via the Settings app.
Step 1 ====> Launch the Settings app on your iPhone or iPad.
Step 2 ====> Tap iCloud.
Step 3 ====> Enter your iCloud email and password and tap Sign In.
Step 4 ====> Turn On the services you want to sync with your iPhone or iPad. By default, most, if not all, of iCloud's services are turned on.
Who Does iCloud Affect?
Apple users benefit most from iCloud features and services, i Cloud integration is natively baked into iPod touch, iPhone, iPad, and Mac devices' operating systems.
The result is seamless configuration, the ability to customize and set various iCloud options differently on a variety of independent devices, and reliable operation.