Hey good reader of this blog, here today on this article we have another important info to share with you. This focus on WhatsApp, WhatsApp is one of the best messaging apps, if not the best. They rolled out features that make it unique among other messaging Apps. Today we want to teach you how to activate Dark Mode in WhatsApp or WhatsApp Dark Mode.
WhatsApp is an immensely popular app, that is used by millions around the globe. The app has many features, however, what is still missing from the messaging app is a special Dark Mode.
A dark mode in WhatsApp will make it much more convenient for users to use the application at night time. WhatsApp dark mode help to reduce the rate at which you stress your eyes mainly at night.
Though there is no official Dark Mode in WhatsApp, you can use a neat little trick to at least make the conversation page a little darker and more bearable.
Choosing a dark solid dark background for the conversation page has a profound effect on user experience since you are using this particular screen most of the time.
WhatsApp is Rolling Out Group Call Shortcut to Android
How to Activate WhatsApp Dark Mode on Android Phones
WhatsApp dark mode can easily be activated on your Android phone through the simple steps we will highlight in this article. What you need right now is your Android phone, WhatsApp app installed on your devices, internet connection and finally ability to read and apply this simple steps.
Step 1 ====> I believe your phone is powered ON, if not, power it on by pressing the power button.
Step 2 ====> Launch WhatsApp app on your phone to make it active.
Step 3 ====> Now tap the three dot at the top right corner on your screen to access the settings on WhatsApp.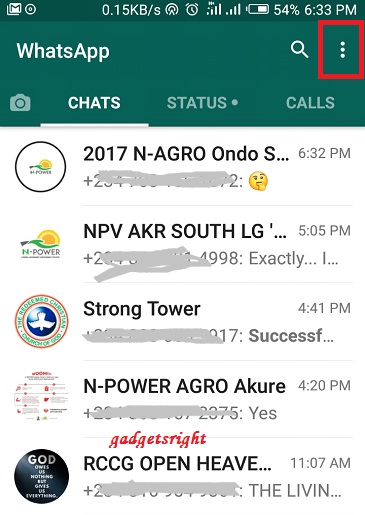 Step 4 ====> Now from the opened window, tap on the Chats.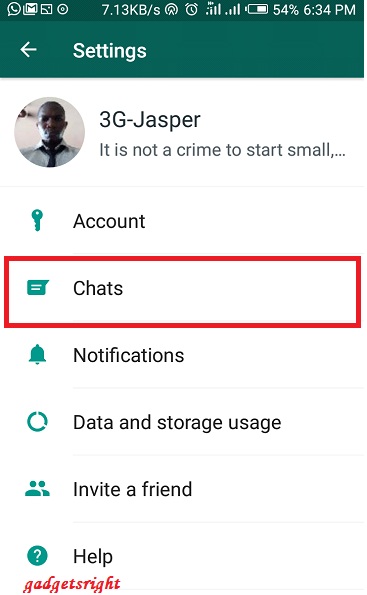 Step 5 ====> Move on to the next step by tapping on the wallpaper and now tap on Solid Color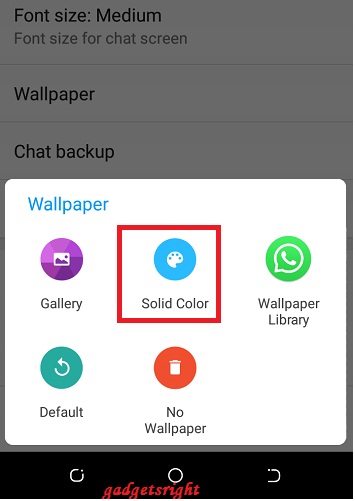 Step 6 ====> You can now select your favourite dark mode colour, this now depends on your choice.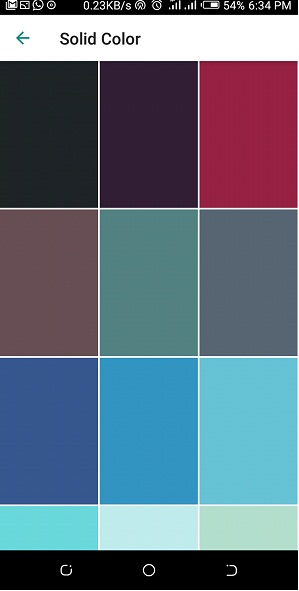 Step 7 ====> Finally tap on SET to make the selected dark mode active on the app while using it.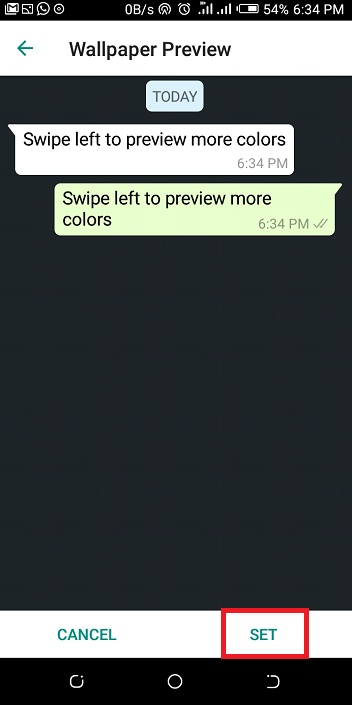 Finally
In conclusion, activating WhatsApp dark mode on Android phone is very simple and easy to be adopted. If you have not used it before now, you can give it a trial by turning it on your phone today.
Please do drop your comment on the comment box bellow if you find this write up helpful, you can as well share with friends on social media platform.