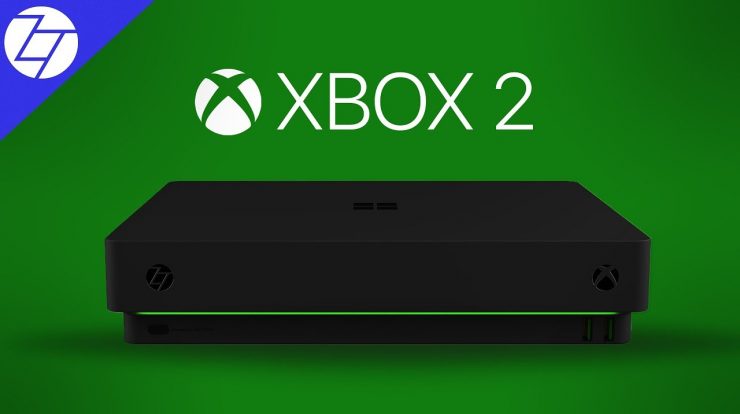 Microsoft confirmed they were working on their next-gen console, Xbox 2 at E3 2019. Codenamed Project Scarlett, this new console looks set to be a powerful game-changer that could even give the PS5 a run for its money.
Xbox [2] is a video gaming brand created and owned by Microsoft. It represents a series of video game consoles developed by Microsoft, with three consoles released in the sixth, seventh, and eighth generations, respectively.
The brand also represents applications (games), streaming services, an online service by the name of Xbox Live, and the development arm by the name of Xbox Game Studios.
The brand was first introduced in the United States in November 2001, with the launch of the original Xbox console. But, how much do we actually know about Xbox 2? Read on to find out.
Xbox 2 Release Date
Well we do not have an exact date, we know that Xbox 2 will be released for Christmas 2020. This means it is likely to be in direct competition with the PS5 release which is predicted to launch at the same time.
When we checked back at previous Xbox releases, the end of November seems to the standard, and this lines up perfectly with what we already know.
Even without a date, we do know that the console will be launching with a new Halo Infinite game alongside it. The perfect Christmas gift for gamers who love a good shooter.
How The Xbox One X Factors Into Everything
When does the next generation Xbox become the current generation of technology? The Xbox One and the PlayStation 4 have taken console gaming on a great leap forward, but what will their next generation look like?
The PS4 Pro and the Xbox One X are wildcards for the gaming industry. We are not used to seeing consoles that exist within a generation. An Xbox slim, sure, but not a new console with more power.
The Xbox One X is Microsoft's first attempt at an iterative console. It is not the Xbox 2, but it is something new within the same generation. Microsoft calls it the Xbox Family. Your games will play on any version of the Xbox One, backwards and forward compatible.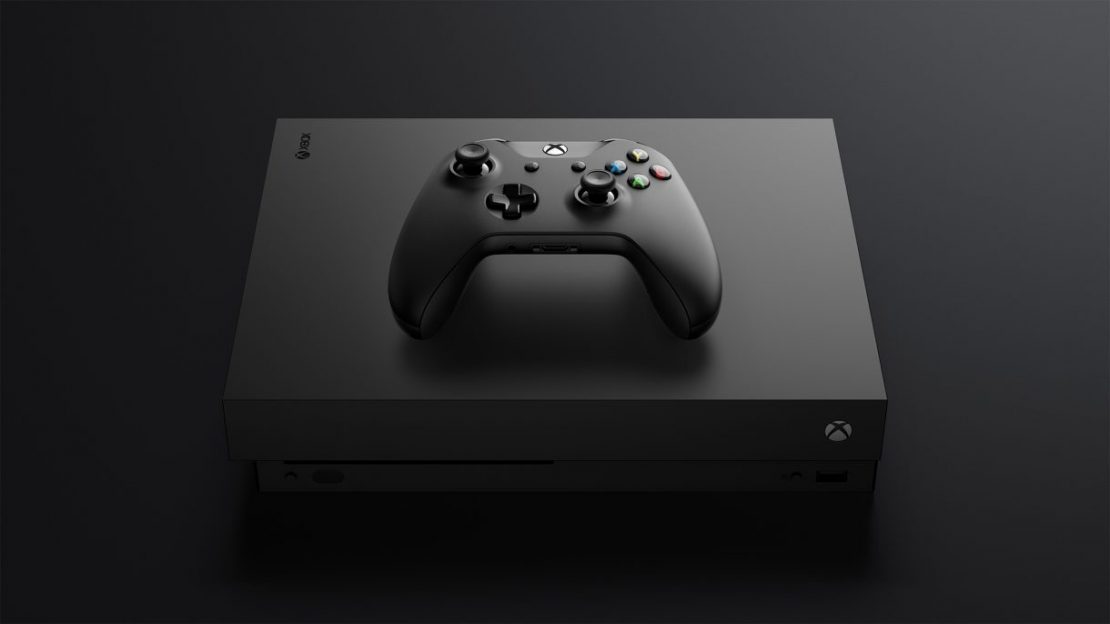 The Xbox One X versions will offer 4K resolution and various enhancements that the developers can choose to add based on the extra power the system has over the standard Xbox One. It plays the same games, just a little better.
If Microsoft sat on the Xbox One hardware for another two to three years, they would be incredibly far behind the curve. The Xbox One X is meant to close that gap a little, but ultimately, there will be an Xbox 2 in the form of Project Scarlett.
Xbox 2 Games
We still don't know much about what games we can expect to launch on the Xbox 2, but what we do know might surprise you, they won't be VR. After initially wanting to focus on introducing VR with their Xbox One X console, Microsoft has now revealed that they have no plans to include VR capabilities with the Xbox 2.
This is sure to anger gamers who have been awaiting an Xbox VR since Sony introduced the technology with their previous PS4 console. But, VR unreadiness aside, we do have some game information to discuss.
Dying Light 2
This is total speculation. But, since we do not have a release date for this follow up to one of the most popular zombie games of recent times, we wouldn't be surprised if Xbox manages to snag it for a next-gen console release.
Of course, Dying Light 2 will not be an Xbox exclusive game though. So this means we might get it over on Sony's PS5 at the same time. One can only hope.
Halo Infinite
Microsoft has already confirmed that Halo Infinite will release alongside their next-gen console. It is the only game we know for sure will be launching on the Xbox 2 so far, but we have our theories about what other titles will be joining it.
We are starved for details on the newest Halo game, just as we are with Xbox Two but we will be keeping a close eye on both of them over the next year.
Xbox 2 Concept Art: Form Meets Function
While the design of a console may not seem like much, today's consumer has a very open living room with entertainment centers designed to show off their gadgets. Beyond the overall look of the console, we will also need to consider the functionality of its design.
How will it stay cool when the insides heat up during long gaming sessions? Will the controller change to match the new console? These are the big questions we are asking on our concepts page.
Xbox 2 Specs and Features: How Powerful is Project Scarlett?
Judging from all the details that were dropped for the Xbox 2, this looks to be a seriously powerful console. Xbox claims the new hardware is 4x more powerful than the current Xbox One X, which is frankly absurd considering that console is already capable of running select games in 4K.
With the AMD Zen 2 CPU and AMD Navi GPU running the show. AMD Navi has only recently been revealed, and is yet to properly introduce to the public to experiment with, whether through dedicated consoles or graphics cards.
What kind of performance will these components bring? The Project Scarlett reveal trailer suggests the upcoming Xbox has 8K capabilities.
It also suggests Project Scarlett will be able to run games at up to 120fps, although we expect that to be while running games at a Full HD resolution at the very most. That and many players won't have displays supporting such silky-smooth refresh rates.
The next-gen Xbox will also be capable of real-time ray tracing, meaning it should be able to match the likes of the Nvidia RTX graphics cards and PS5 for the revolutionary light rendering technique. This sees in-game light look and behave significantly more realistic, and adds a beautiful polish to the visuals.
The inclusion of support for variable refresh rate meanwhile, means the new hardware can eradicate screen stutters and the like for a far smoother look.
It is perhaps not the GPU and CPU power that is the most exciting though, with the Project Scarlett reveal trailer also confirming the new hardware will sport a next-generation SSD, which will look to reduce loading times by a significant margin.
In fact, Xbox claims the SSD performance will be 40x superior to that of the current generation of consoles, which is mind blowing to say the least. This means developers will be able to create more complex open worlds without concerns that players will have to suffer tediously long waits staring at a loading screen.
Head of Xbox Phil Spencer has also confirmed that backwards compatibility will be returning in a big way with Project Scarlett. All of your physical and digital purchases for the past two generations (360 games pending developer support) will be available at launch, ensuring you already have a substantial library to take advantage of Xbox 2 in 2020.
Xbox Two vs PS5
Console wars are a given when it comes to the game industry. Microsoft and Sony traded some serious blows during the months leading up to the Xbox One and PS4 release. There is not doubt in my mind that they will come to blows again when the next generation consoles are on the horizon.
Xbox 2 Games: New Experiences and Old Friends
Microsoft has made it very clear that they want gamers to keep their games when they move forward. The big push forward with backwards compatibility on Xbox One is a sign of that. Whether you own an Xbox One, an S, or the new Xbox One X, every game works on all three now and going forward.
It is an environment very similar to PC, where generational lines are blurred. The Xbox 2 will hopefully continue this trend and bring us a mixture of experiences both new and old.
We will have incredible new experiences and entries in our favorite franchises, but we will also have everything that came before.
The End of The Xbox One Family
Microsoft refers to the Xbox One, the S, and the X as part of one Xbox Family. This means that you can play your games on any one of these consoles and use your accessories on each of them too. No one gets left behind.
It is pretty exciting, especially when you look at the effort Microsoft has put into backwards compatibility. With a huge selection of Xbox 360 and original Xbox titles available to play on the current generation, the plan is to keep this compatibility moving forward.
Can they do it? Will they be able to transition to the Xbox 2 (Project Scarlett) and still keep everything backwards compatible? If anyone can do it, it is them. With Phil Spencer at the head of the charge, the possibilities are endless.
Come check out our page on The End of the Xbox One to see how we believe Microsoft will make this important transition into the future.
Editorial picks
Free Pokemon Games For Android You Must Download
How to Create Snapchat Filter: Complete Guide
How to Recover Forgotten Snapchat Password
How to Use Google for a Reverse Phone Lookup
How to Unlock Cell Phone or Smart Phone
How to Track a Cell Phone Location Secretly
How to locate a cell phone repair shop near me
How To Connect Your Phone To An Xbox One
Xbox Fans Unite!
Xbox 2 Games is about the future of Microsoft's gaming console, but it is also about the gamers who play on it. This is the place where we dream big and we want you to dream with us. What do you want from the next generation of gaming?
If Microsoft came here to read about what gamers want, what would you say to them? This is the place and the platform to do it! Come together fellow gamers and let's not only predict the future, but shape it to our will.
Xbox 2 Price: How Much Will the Xbox Project Scarlett Cost?
There was no mention of pricing, which is no surprise since the Xbox Project Scarlett won't launch for another 18 months or so. Expect it to be pricey with such high-end hardware though.